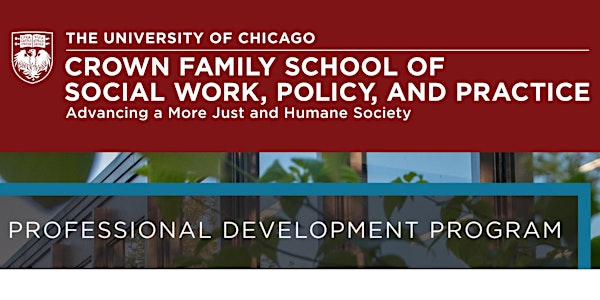 Families and the New Era of Genetics
This workshop provides an overview of clinical issues and challenges relating to family genetic medicine Cultural Competence and Ethics
About this event
Families and the New Era of Genetics: Meeting Clinical, Health Equity, and Ethical Challenges
Friday, June 10, 2022
9:00am-12:00pm CT
3 CEUs*
Live, interactive webinar via Zoom
Advances in the application of genetic medicine pose formidable challenges for families and their healthcare providers including social workers, psychologists, and other mental health professionals. Genetic information is by definition a family issue that has the potential to affect everyone as genetics continues to move into mainstream healthcare.
Through a multisystemic resilience-oriented lens, this workshop provides an overview of common clinical issues and challenges relating to family genetic medicine, and the role of mental health professionals working in various practice contexts. There are significant discrepancies between what we see in the media and the reality of what is occurring in clinical settings. There are ethical, legal, and health equity considerations in the field of genetics that affect patient uptake of and access to genetics services.
Participants will gain an understanding of the current scope of genetic medicine and how it relates to family systems, engage in interactive discussion, and be provided a list of resources for future learning.
*Satisfies the State of Illinois Ethics requirement for clinical psychologists and social workers; *Satisfies the State of Illinois Cultural Competence requirement for social workers
If participating from outside of Illinois, please check with your licensing board for reciprocity
Learning Objectives: Upon Completion of this workshop participants will be able to:
1. Describe an overview of current practices in genetics in clinical care
2. Apply new knowledge of the basics of common family systems clinical issues in genetics
3. Evaluate ethical dilemmas that present in clinical genetics settings
4. Evaluate legal issues applicable to genetics in healthcare
5. Discuss health equity issues that arise in genetics
About this event:
This workshop will take place via Zoom. Access information will be shared via email at least 48 hours prior to the start of the course. The workshop will not be recorded.
For questions about accessibility or to request an accommodation, please contact pdp@crownschool.uchicago.edu or call 773.702.1166.
The Professional Development Program at the University of Chicago Crown Family School of Social Work, Policy, and Practice is a State of Illinois licensed provider of continuing education for social workers, clinical psychologists, professional counselors, and marriage and family therapists. License numbers: 159.000140, 168.000115, and 268.000004.
It is recommended that professionals review rules for their licensing board prior to applying to ensure that the content meets their renewal, and/or reciprocity requirements.
Presenters: