About this Event
FameLab is the world's leading science communication competition. Participants have just three minutes to win over the judges and crowd with a scientific talk that excels for its content, clarity and charisma.
FameLab was started by Cheltenham Science Festival in 2005 and has grown into a global competition in partnership with the British Council. It is designed to inspire, motivate and develop young scientists and engineers to actively engage with the public and stakeholders. Effective science communication has the potential to alter stereotypes, create excitement and interest, and ultimately justify public funding for scientific research.
In collaboration with our national partner, Malaysian Industry-Government Group for High Technology (MIGHT) and supporting partners such as the Department of Higher Education, Ministry of Education Malaysia and EURAXESS ASEAN, this 2019 marks our fifth year of running FameLab in Malaysia.
FameLab was first held in Malaysia in 2015 with the purpose of identifying, training and mentoring young scientists to share their enthusiasm for the subjects with the public. Malaysia is the first Asian country that has produced two international champions in three years at FameLab International.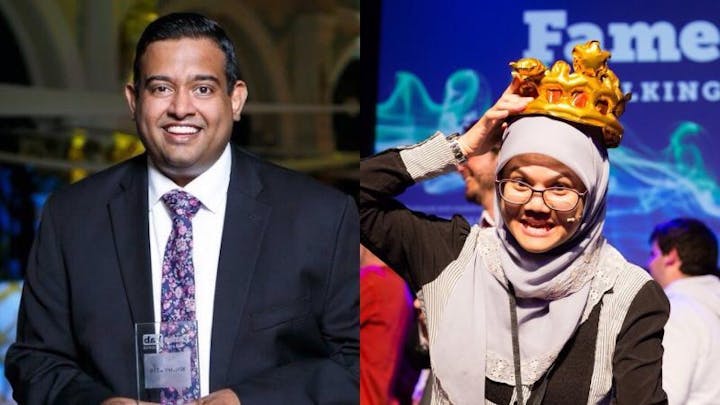 Dr Siti Khayriyyah Mohd Hanafiah was crowned the 2018 FameLab International Champion at the Cheltenham Science Festival, UK. She follows the footsteps of Professor Dr Abhimanyu Veerakumarasivam, who was the first Malaysian who won the title "World's Best Science Communicator" in 2016.
To find out more about FameLab, please visit our website here.