Description
For a recap of our Culture Couture March event click HERE.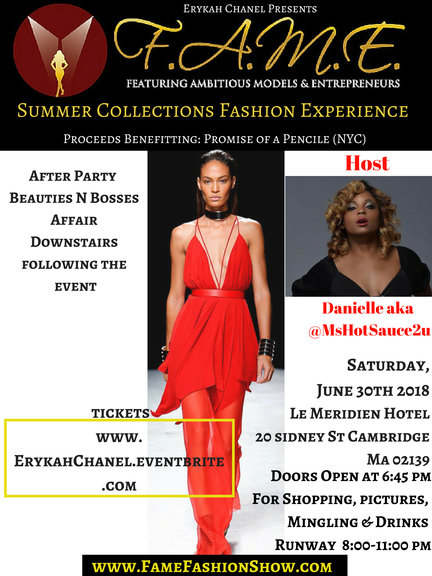 Join us June 30th 2018 ath our Summer Collection Showcase highlighting fashion, vendors & more to kick off your summer on a great note! The following agenda applies so come out and enjoy an epic night with us! Proceeds being raised for Promise of a Pencil a non profit based out of New York.
Semi-Formal attire Required!.
6:45- 8:00pm
Doors open for mingle, network, drinks, shopping, & pictures
8:00- 10:30pm
Runway, Raffles, special performance from Nancia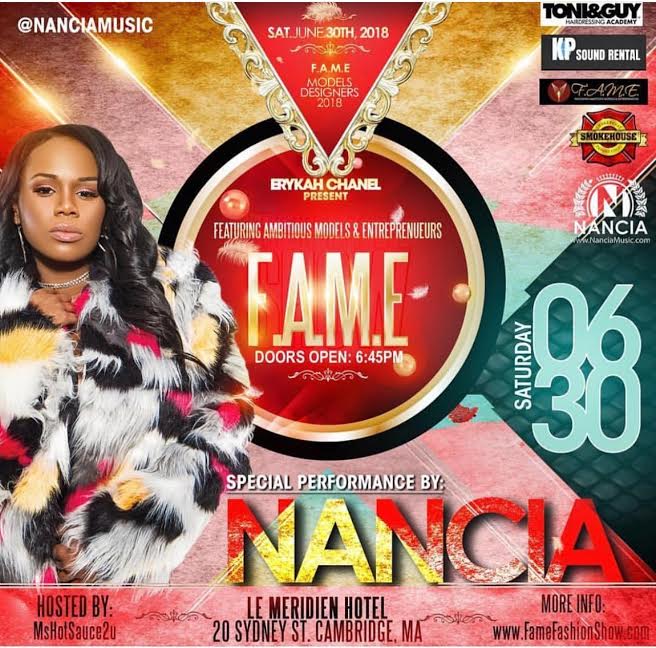 10:30-11:30pm
Wrap up, last min photos & shopping, networking
11:30 - 2:00 am (located on main floor of hotel at the Amuse Resturant)
Beauties & Boss
Parking:
Hotel Parking:
2-3hrs $30.00
3+ hrs $35.00
Valet parking
3-6hrs $30.00
6-12hrs $35.00
Green Street Parking lot located at 260 Green St (less then 10 min walk to venue)
Saturday open 7:00am - 12:00am & Sunday 12:00am - 7:00am
Over 1 Hr.................$2.00 per hour or fraction thereof
Over 6 to 24 hrs $13.00
Feel free to Uber & or take the Train to Central Sq as its only about a ten min walk
es Affair After Party / Erykah Chanel's Pre Dirty 30 Birthday party