This Pride Sunday, join NYC's most beloved drag and nightlife collectives as they celebrate a PRIDE like no other!
About this event
FAM is a party dedicated to our chosen families we tend, share, love and blossom in - queer, trans, POC, performers and musicians - we come together to cross pollinate & hybridize. 🌱
THIS IS A TRUST BASED TICKETING SYSTEM
Everyone is welcome. We trust our community to pay it forward & help us thrive. Tickets are priced starting from $0-$100.
*We have 10 free tickets that we can give to transexual friends only. If you have requested a free ticket & don't ACTUALLY need one please withdraw your request*
*We have 10 opportunities for pre show volunteers- in return for a free ticket: FAMpridebk@gmail.com *
Every $ of your ticket purchase is split equally between each collective which will enable us to keep NYC … NYC!
Featuring:
🌸 Bubble_T - @bubble_t
🌼 Bushwig - @bushwig
🌼 Gardens - @gardens.dance
🌸 In Living Color - @inlivingcolorbk
🌺 POC Collective - @thepoccollective
🌻 YAS Mama - @yas_mama_bk
🌺 The Cake Boys - @the_cakeboys
👨‍❤️‍👨💑👩‍❤️‍👩👩‍❤️‍👨
Safer Space Policy: This party does not condone nor tolerate racist, sexist, transphobic, queerphobic, femme phobic, ageist, ableist, fat phobic, classist, anti-sex work, xenophobic, or oppressive behavior or language of any kind. This space has been carved out for queer people, centering queer and trans people of color. We depend on our queer family and allies to create queer community spaces free from discrimination, violence and hate, so please be mindful of the space your body and voice take up and how it's used. We value consent and will not permit unwarranted touching, photography, or video of performers or attendees. There is only room for people who make room for others so we reserve the right to deny space to anyone who breaks these principles. If you have any issues, please contact an organizer , bar staff, or de-escalation specialist that has been provided by the event organizers.
Accessibility- Knockdown Center is a fully accessible venue, please contact the organizer to make arrangements in advance if possible. There will be an ASL translator at the event.
Art: @lony_mathis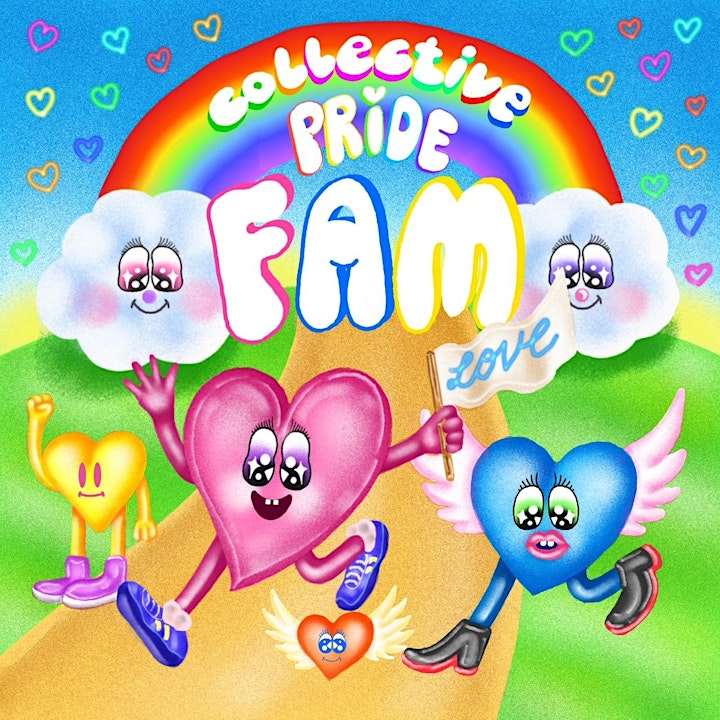 Performers
Date and time
Location
Refund policy