Description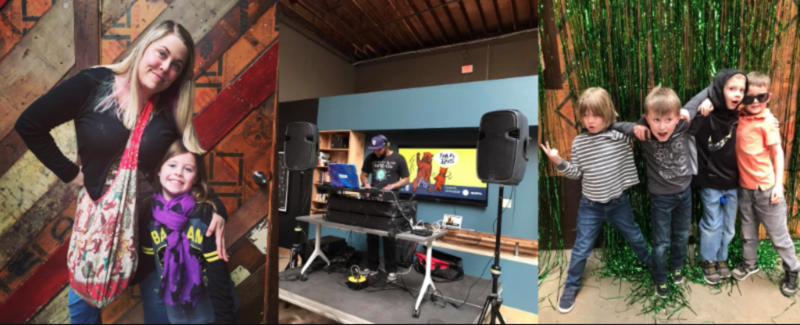 Hip hip hooray! Fam Jaaams is back! Join us on Sunday, November 17, as Indy's favorite family dance party returns to the Speak Easy in Broad Ripple.
Fam Jaaams is the coolest dance event for families and kids. Mr. Kinetik will keep the party moving by mixing everything from Earth, Wind, and Fire to Daft Punk to current jaaams. (All jaaams will be kid-appropriate (no ear muffs needed!) Fam Jaaams is open to kids of all ages - we find that most of our little groovers are 10 and under.
Featuring snacks, prizes, and dance contests, Fam Jaams is presented by Mr. Kinetik, the Speak Easy, and Green Loop Marketing.
Proceeds from Fam Jaaams benefit our friends at Teachers' Treasures.
Teachers' Treasures provides free school supplies to teachers of kids in need across Marion County, supporting those who educate, guide, and care for our children each day! When students have the supplies they need to grow and learn, they are able to thrive—and that's where Teachers' Treasures comes in. Since 2000, they've distributed more than $62 million dollars in supplies across the city. Currently, they serve more than 5,910 teachers from more than 250 schools. Learn more at teacherstreasures.org.
---

TICKETS:
Online in advance: $20 per family (up to five people)
At the door: $25 per family (up to five people, cash only)
Tickets are required to attend. Children must be accompanied by an adult and must be supervised by that adult for the full duration of the event. Grandparents, aunts, uncles, friends, and any kids in your life who love to dance are welcome!
Let's jaaam!