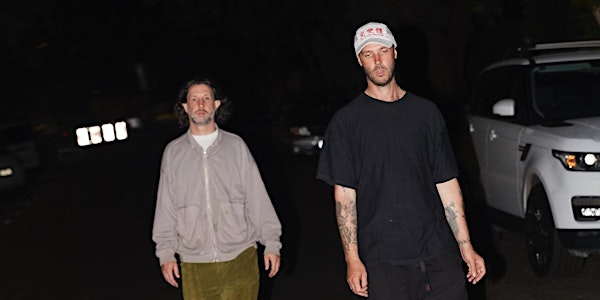 False Harmonics #10: CS + Kreme & Contour
Join us at Red Hook Labs for the tenth installment in False Harmonics, with CS + Kreme and Contour.
When and where
Location
Pioneer Works at Red Hook Labs 135 Imlay St Brooklyn, NY 11231
About this event
False Harmonics is a musical series meant to explore alternative approaches to composition, improvisation and performance.
CS + Kreme are Conrad Standish and Sam Karmel – two Australians who record slow, hallucinatory experimental music. The Melbourne duo have released a few low-key but excellent singles of heavy-lidded pop for the likes of Total Stasis and The Trilogy Tapes. On their debut double-LP, Snoopy, Conrad Standish and Sam Karmel make good on the promise of those early records. Across eight circuitous tracks, they transcend stylish, slo-mo electronic post-punk and arrive in an as-yet-unexplored territory with rules dictated only by their own dream logic.
Khari Lucas, aka Contour, is a singer, songwriter, artist, and composer with an artistic voice that reaches into several disciplines, music being the primary vehicle his expression. His current musical output exists somewhere between jazz, soul, and psych rock, but he considers himself a student of all areas of music, and intends to cover as much sonic and thematic ground as possible over his artistic life. His work explores such themes as self-exploration, self determination, love and it's iterations, and isolation, and cultural context among others.