Description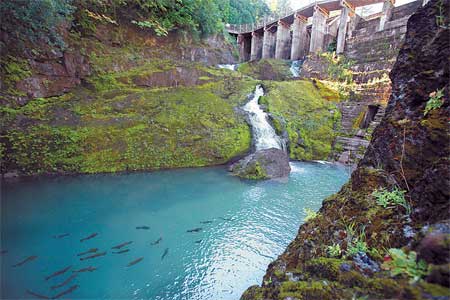 JOIN US ON THE ELWHA!
Fall/November Elwha Exploration Day
Walk in the footsteps of NatureBridge students as you explore the historic Elwha River Restoration Project firsthand. We'll introduce our hands-on field science investigations to help you understand biodiversity and ecological health, and discover how the dam removal affects salmon.
You'll start the day at our Olympic Campus with a brief overview of the Restoration project, pack a sack lunch (compliments of NatureBridge), and continue out to the field research site on the Elwha Delta. (Coffee and light snacks, including the world's best banana bread, will be available at 9:45am).
Please register below. There is no cost for the event; registration is required as space is limited.
Bring your own water and wear comfortable walking shoes.
We hope you'll join us for this exciting day!
Please contact Janelle Blakely, PNW Development Manager, with event or registration questions: jblakely@naturebridge.org, (206) 382-6212 ext. 12.