Description
VIBE ALIVE Presents:

★★★★★ FALLING STARS Spring Edition ★★★★★
Saturday April 22nd & Sunday April 23rd

With much enthusiasm we present the spring edition of our special event Falling Stars on the wine route where we will enjoy the best music dancing under the stars in a very pleasant place with good people and the best vibes.

The stars will shine on a night full of joy and happiness but that will be only the beginning and we will enjoy a radiant Sunday full of energy, the sunrise will be one of the favorite parts of the event

Come and join us one more time, don't miss out the opportunity to attend a falling stars party if you haven't done so yet.

- Camping area / area de camping
- early arrival / Doors Open 12:00 pm /

- music starts on saturday at 5:00 pm and ends on sunday at 5:00 pm /

- la musica empieza empieza el sabado a las 5:00 PM y finaliza el Domingo a las 5:00 PM

24 Hours of Music !! / 24 horas de musica !!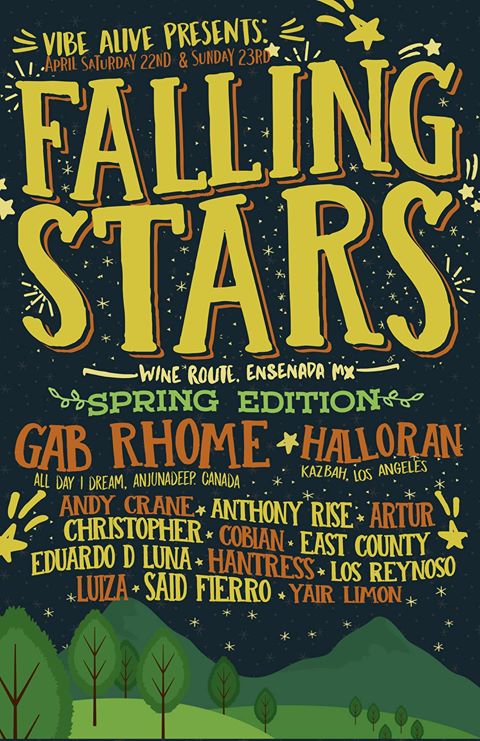 ***********Yoga Activities / Actividades de yoga.


---------------------- > WHERE?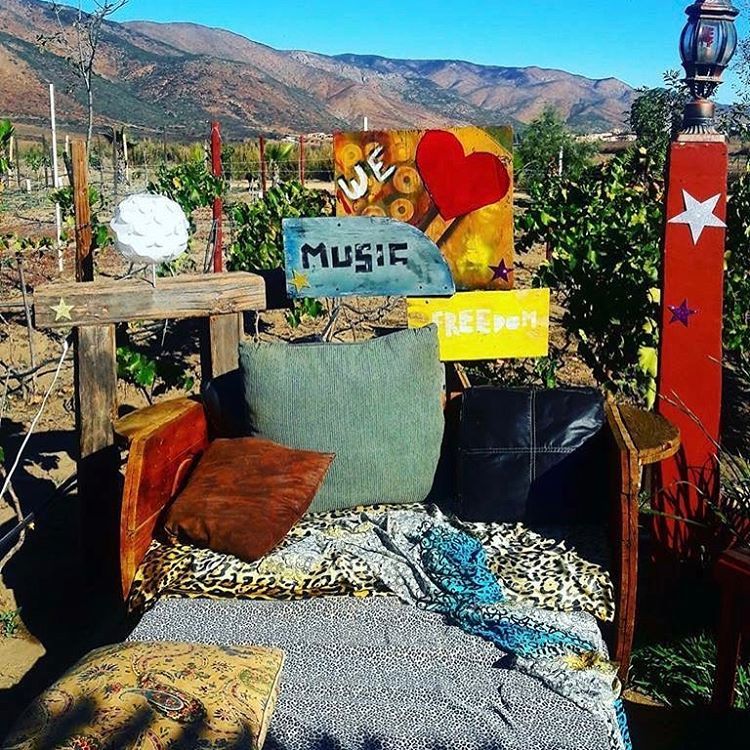 Driving only one hour from the San Ysidro / Tijuana border line.

Beautiful Ranch of easy access, just 25 minutes from downtown Ensenada and five minutes from the famous wine house "El Cielo".
( la ruta del vino, Ensenada Mexico)

The exact location will be announced in the coming days with a map of the venue location.
⊗ there will be NO ACCESS to alcohol. we will have drinks service with fair prices so don't worry about anything ;)

⊗ No se permitirá el acceso a alcohol. Contaremos con servicio de bebidas.Así que no te preocupes por nada


✔ Food is welcomed so come with all the necessary to enjoy this musical marathon

✔ comida bienvenida así que trae lo necesario para disfrutar este
Maratón musical. ! ♫ ♫ ♫ ♫ ♫ ♫

* NO HIELERAS . / contaremos con barra de bebidas en el evento

Questions? / Preguntas? www.facebook.com/VibeAliveParty


★★★★★★★★★★★★★★★★★★★★★★★★★★★★★★★


https://www.instagram.com/vibe.alive/