Music by Yotam Haber (world premiere), Ludmila Yurina, Tania León, Alvin Lucier & Brian Ferneyhough
About this event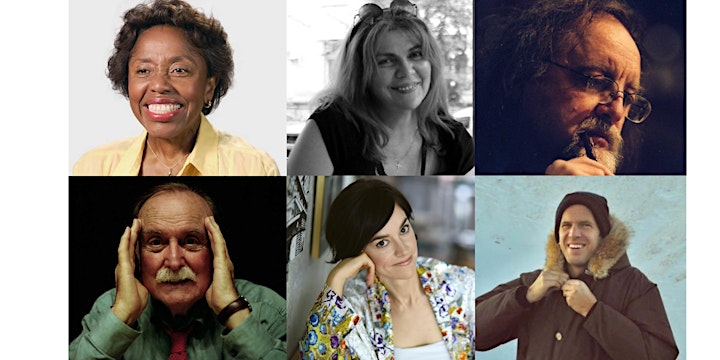 Click here for concert program
PROGRAM
Tania León (USA/Cuba) Parajota delaté (1988)
Ludmila Yurina (Ukraine) Shadows and Ghosts (1999) for solo piano
Brian Ferneyhough (UK) La Chute d'Icare (1988) for solo clarinet and ensemble
Alvin Lucier (USA) In Memoriam Jon Higgins (1987) for solo clarinet and Pure Wave Oscillator
Yotam Haber (USA/Israel) Bloodsnow – (WORLD PREMIERE)
Yotam Haber's work was commissioned by Adele and John Gray Endowment Fund
Featuring Carol McGonnell, clarinet & Steve Beck, piano
We bid farewell to Alvin Lucier, who passed away in December 2021, through one of his most enduring works: In Memoriam Jon Higgins, for clarinet and slow sweep, pure wave oscillator. Here Lucier composed a slow interaction between a clarinet and a single sound wave, creating a landmark work of "process music" that would influence generations of composers to come, much like Steve Reich's Drumming. As an extreme contrast, Carol McGonnell will perform a work of relentless complexity: composer Brian Ferneyhough's virtuosic concerto for clarinet and ensemble La chute d'Icare. This work depicts the violent and dramatic flight, fall, and ultimate death of Icarus. According to mythology, Icarus donned wings made of feather and wax, only to mistakenly fly too close to the sun, whose hot rays melted the wax and caused him to fall to his demise.
Pianist/composer Yotam Haber's Bloodsnow recreates the exhilaration of a violent accident while managing a team of racing dogs in Denali National Park: after his sleigh tipped over, he found one of his fingers cut off by a snow hook. "It was both one of the scariest moments of my life, and also one of the most exhilarating moments of my life, and it's those moments when you really feel most alive." Argento opens the program with 2021 Pulitzer-Prize-winning composer Tania León's Parajota Delaté, a work of extreme concentration, energy, and rhythmic stride.
This concert will be performed live with an in-person audience and a web livestream.
​