The workshop will invite you to think about how the past inspires us and shapes our view of the future.
About this event
Architecture is rooted in tradition while simultaneously innovating, with new practices and technologies. This year's Fall Workshop will invite you to think about how the past inspires us, affects our perceptions of the built environment and the design process, and shapes our view of the future.
Agenda
8:30 a.m. Welcome to the day
8:35 a.m. Reset and Recharge
9:00 a.m. Welcome
9:05 a.m. Forward Thinking Design - Jason Korb, AIA, Korb & Assoc. and Joseph Sinnett, AIA, Kahler Slater
10:00 a.m. Q&A
10:30 a.m. Learning from our Mistakes - Michael Hanahan
11:30 a.m. Walk/Reset
12:00 p.m. Working Lunch
1:00 p.m. The Brilliance of Resilience: Mental Fitness Skills to Age an Architect Gracefully - Jacy Imilkowski
2:30 p.m. Walk/Reset
3:00 p.m. The Living Artifact - Jarrett Pelletier, AIA - Ennead Architects
4:05 p.m. Closing Remarks
4.5 AIA/CES Learning Unit Hours (submitted for AIA/CES approval)
Program Descriptions:
Forward Thinking Design
Jason Korb, AIA, Principal Architect at Korb + Associates, located in Milwaukee, Wisconsin will be discussing Ascent, a 25-story mass timber building, and how using more traditional materials can be adapted for modern design. Joseph Sinnett, AIA, Team Leader and Principal at Kahler Slater in Milwaukee, WI will be discussing a recent multifamily project, in an urban environment, that achieved net-zero using Passive House and other traditional building strategies to reimagine what building types can accomplish this goal.
Learning Objectives:
Describe the code variances needed to allow for mass timber to be used in a 25-story building.
Explore the design integration necessary to work with mass timber in a high-rise.
Demonstrate the multifaceted approach to designing a net-zero building as a healthy building strategy.
Gain knowledge on the practical application of Passive House strategies and how they can affect the health of the users.
Learning from our Mistakes
An exploration of how the law can impact and affect the success or failure of a project, told from the perspective of attorney Michael Hanahan, partner at Perkins Coie from Chicago, Illinois.
Learning Objectives:
Learn about how legal documents can either support or be detrimental to a project and a company.
Examine case studies of legal action relating to architectural projects.
Cite examples of legal strategies that can help set a building project of for success.
Evaluate the way the law and architectural practice can work together to protect architects and clients.
The Brilliance of Resilience: Mental Fitness Skills to Age an Architect Gracefully (1.5 LU)
Having passion for our work (unfortunately) doesn't mean that we never get stressed or overwhelmed on our projects. It means that we push through those times of stress in order to continue the work that we love. However, sometimes the challenges of our personal and professional lives often overlap each other, causing the pressure to multiply. So how do you keep yourself healthy and moving forward when times are tough?
Answer: Learn your habitual stress reactions and develop a customized plan of action to recover faster and more effectively.
This open, honest, and funny program combines Positive Intelligence® and storytelling to help identify how your internal Judge reacts to challenging situations. Once you observe the Judge's negative behaviors, you're empowered to intentionally leverage your "Sage" mind skills such as empathy, curiosity, and innovation to counteract them. This increases mental flexibility and creates the ability to choose resilience and growth over overwhelm and burnout in the face of challenge.
Learning Objectives:
Explore their personal relationship with challenge, resilience, and growth.
Identify specific signs that their inner Judge is influencing thoughts and behavior.
Counteract or prevent negative judgments using neuroscience-based pattern interrupts.
Create a custom stress-busting strategy based on their personal reactions to challenges.
The Living Artifact
Jarrett Pelletier, AIA, Associate Partner at Ennead, located in New York, will address that there are more than stories of the past, Museums of Science and History reinforce notions of place, engage communities dynamically and create portals into the future.
Creating identity and place making through architectural design.
Museums as civic institutions can reinforce build and support communities.
Integrating research, education and outreach program elements within a public museum.
Accommodating the needs of precious artifacts within the public sequence.
Featured Speakers
Jason Korb, AIA - As principal architect and owner of Korb + Associates, Jason Korb is a licensed architect in 22 states with 20 years of experience. He brings a broad understanding of the design and construction industry to bear, largely in the service of mission-based clients. He has been involved with numerous award-winning education, commercial, mixed-use, and student housing facilities.
At the forefront of architectural and technical advances, Korb drives innovation in the Milwaukee area through the eyes of his clients. Predominantly, these projects consist of multi-family, mixed-use and educational buildings. In addition, he specializes in historic renovation. His firm's next steps towards innovation and sustainability incorporate the use of mass timber to be the primary structural element.
Having two tall timber projects, one being a seven-story tall office building and the other being a 21-story building known as Ascent, the firm is beginning to bring mass timber to the map by designing the tallest timber structure in the United States.
Joseph Sinnett, AIA - Joe is a skilled architect with more than 15 years of experience managing complex projects and serves as the operational leader of the Corporate, Residential, and Hospitality teams. Joe provides leadership to the project teams as well as solutions to the project challenges. Clients appreciate his attention to detail, organizational skills, technical expertise and collaborative approach to design.
Michael Hanahan - Michael Hanahan's construction law practice is informed by his training as an architect and his passion for the industry. Representing owners, contractors, design professionals, and specialty consultants in the construction industry, Mike handles contract preparation and negotiations, advises clients on an ongoing basis during construction, and represents clients in litigation and alternative dispute resolution (ADR) when claims arise on a project.
Drawing on his broad understanding of the construction industry, Mike partners with his clients to develop proactive legal strategies. His contracting experience includes engineering procurement construction (EPC) work, design-build projects, master installation agreements, new construction, and renovation and remediation in a variety of areas, including commercial, hospitality, entertainment, residential, medical, energy, and manufacturing sectors. Mike has prosecuted and defended a range of construction claims involving construction defect and payment disputes, construction delays and acceleration, design defect disputes, the Americans with Disabilities Act (ADA), mechanics liens, economic losses, and personal injuries. He also advises design professionals on copyright and trade secret matters.
As an adjunct professor at the University of Illinois at Chicago Graduate School of Architecture, Mike shares his passion for architecture, construction, and the law with up-and-coming professionals.
Jacy Imilkowski - Jacy Imilkowski (just think "I-milk-cows-on-skis"), PMP, CPCC, ACC. CLL is a speaker and certified coach that helps high-empathy professionals beat the burnout that comes from overserving others while underserving themselves. A self-admitted communication nerd, Jacy specializes in the neuroscience of conversation and positive habit formation for business and personal growth. Jacy has spent 20+ years as a team leader, speaker, trainer, and coach, including 10 years with a Fortune 50 healthcare account. She's also an adjunct instructor on communication, coaching, and leadership for the University of Wisconsin-Madison. During her career, she's developed and delivered hundreds of learning sessions to individuals and organizations. Jacy is a certified Project Management Professional®, Myers-Briggs® administrator, Co-Active® coach, and Laughter Leader. She's also a Conversational Intelligence® Enhanced Practitioner, Positive Intelligence® practitioner, and holds a Certificate of Patient Experience Leadership. Recognized as one of 2018's 40 Under 40 young professionals in Madison, WI, Jacy truly lives her values of building personal and professional communities.
Jarrett Pelletier, AIA - Associate Partner at Ennead Architects LLP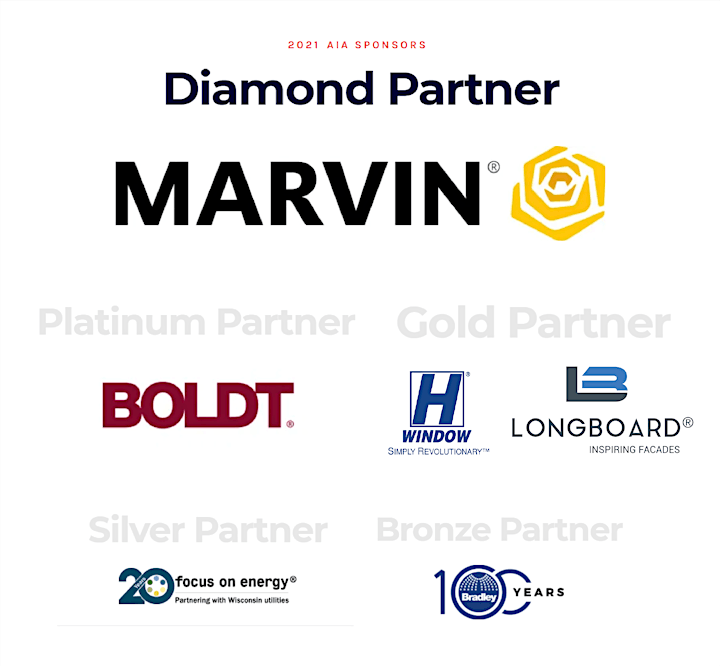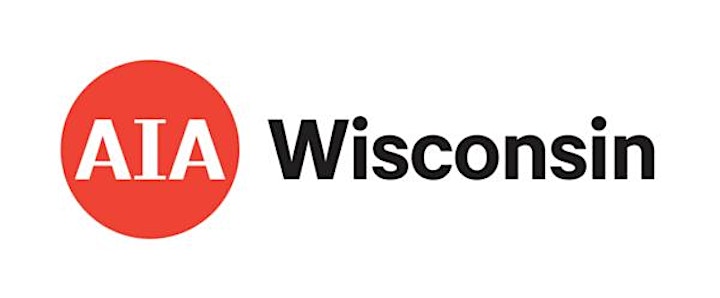 Date and time
Location
Refund policy
Organizer of Fall Workshop: Design the Future | Mind the Past
AIA Wisconsin has been the leading professional membership association for licensed architects, emerging professionals, and allied partners since 1911.