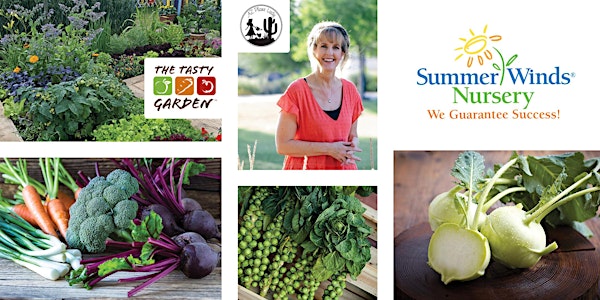 Fall & Winter Vegetable Gardening Online Webinar - with Noelle Johnson
Fall & Winter Vegetable Gardening Online Webinar - with Noelle Johnson, the 'AZ Plant Lady'
About this event
Want to grow and enjoy your very own fresh-picked vegetables? Now is the time to get ready for the fall planting season. Noelle Johnson will show you how to get started—including how to: choose the best location, create a raised bed garden, prep your soil, what vegetables to plant this fall, and more!
Noelle Johnson is a horticulturist and landscape consultant. Popularly known as 'AZ Plant Lady,' she inspires and teaches people how to create, grow, and maintain beautiful gardens that thrive in a hot, dry climate. She does this through her website, as an instructor at the Desert Botanical Garden and Tucson Botanical Gardens and with her popular online courses.
Register for this online webinar today!