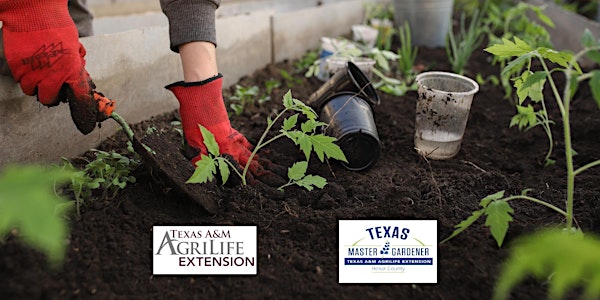 Fall Vegetable Gardening
Learn about Fall Vegetable Gardening at our monthly Lunch & Learn Workshop!
When and where
Location
Texas A&M AgriLife Extension Service-Bexar County 3355 Cherry Ridge Dr Ste 208 San Antonio, TX 78230
About this event
Join BCMG Karen Gardner as she teaches you about gardening for the the fall and winter in the Bexar County region. Karen has been growing food for her household for over 35 years. She loves vegetable gardening and spends every spare minute in her garden. As the mother of 6 sons, having a garden was really useful for filling bottomless teen-aged stomachs with nutritious food. A few years ago, she decided that she'd like to have something to eat out of her garden every day of the year. In spite of San Antonio's challenging conditions, that's a realistic goal. Come learn how you can grow nutritious food in your garden.