Join our Virtual and Interactive cooking class for this warm fall hug in a bowl! This soup is sweet, sour, salty, and a hint of crunch!
About this event
Unleash your inner chef and learn how to prepare a variety of great dishes. Join alongside our Breville community as we learn directly from our amazing chef partners from @with_homemade.
Whether using your home oven, or your highly coveted Breville Smart Oven, we'll help you turn your creations from good to great! Class will include some insider tips and hacks to improve your results with your Breville Smart Oven to help you truly master every moment in the kitchen. You'll also have direct access to the chefs and Breville support to ask questions and receive real-time answers and the ability to be on-camera to really amp up the fun. Cook along and join in, or watch and take notes to cook later.
Recipes will be sent out a minimum of 2 weeks prior to the event date. Recording links will be shared within 24 hours after the class. So no worries if you can't join us live or run late. You still get access to all the good stuff!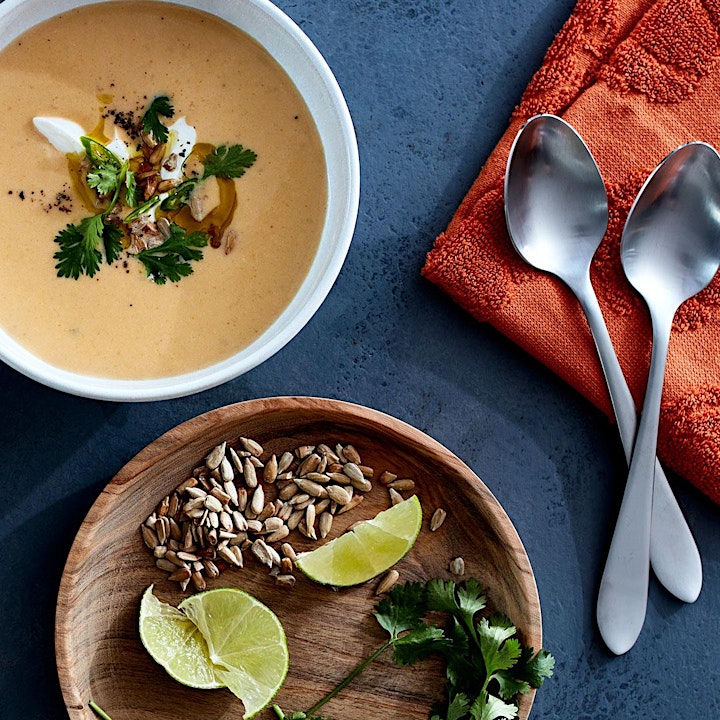 Like a warm fall hug in a bowl, this soup features a balance of sweet, sour and salty with a hint of crunch. It's the perfect meal to enjoy with the family or a friend during the autumn season.
Virtual Setup Recommendations
Best viewing is seen via large monitor(s) vs a handheld smartphone. Laptop/Desktop with audio and video capabilities.
High Speed Internet Access
Best experience is to set up next in your kitchen as you can cook along and ask questions as we go
Event Ticket Details
By signing up for this Complimentary event, you are opting in to receive Breville marketing emails. You can unsubscribe from these emails at any time.
This event will be recorded.
For any questions leading up to the event (substitutions, etc.), reach out to breville.experiences@breville.com.
Organizer of Fall Thai Soup Cooking Class
Founded in Sydney Australia in 1932, Breville has become an iconic global brand that enhances people's lives through thoughtful design and brilliant innovation, delivering kitchen products to more than 70 countries around the globe. Breville is the kitchen appliance brand that delivers innovation based on consumer insights, empowering people's potential to do things more impressively or easily than they'd thought possible in their own kitchen.