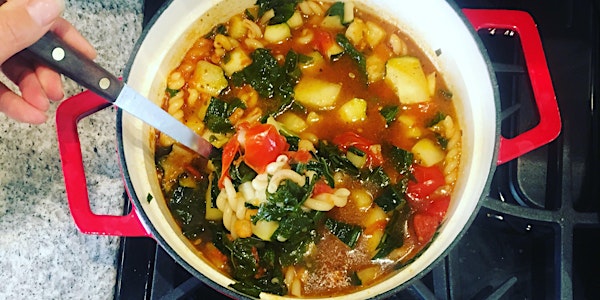 When and where
Location
6285 Yukon St 6285 Yukon Street Arvada, CO 80004
Description
This is the third annual Plant-Based Soup Swap and I'm excited to invite you all! A delicious way to hang with friends, swap some recipes & delicious soup and celebrate the fall. Here's a link to the first annual plant-based soup swap and here's last years swap.

What you need to do to participate:
Pick a plant-based soup to make (you'll need to double the recipe) and come to the party with 6 containers full of 1 quart of your soup - we'll swap them, so make sure it's in a container you can give away (dollar store has cheap containers!) The idea here is that everyone leaves with a variety of soups they can freeze and enjoy this fall!
What Does Plant-Based Soup mean?
Using veggie broth, tomatoe/based, or beans, create a soup that is animal & animal product free (no chicken, turkey, pork, cow, dairy, cheese, butter). It's not hard! Earth balance has a vegan butter that is super cheap, there are nut milks & veggie broth is found everywhere! Be creative - plants are so versatile and delicious!!! If you have any questions, reach out!
This is a great way to stock your freezer with delicious soups, introduce yourself to how easy & delicious plant-based cooking can be, and to meet some wonderful people.

Again, please reach out with any questions!