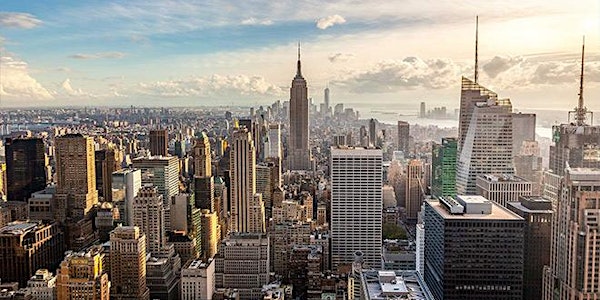 FALL SOLID , October 1-2, 2020 - SOLD OUT
A two-day virtual event for legal innovators and mavericks
About this event
A VIRTUAL TED-STYLE TALK SUMMIT FOCUSED ON INNOVATION AND THE BUSINESS OF LAW
Speakers share what they are doing, how they are doing it, and the business impact it has. Engage and brainstorm in real time with speakers on how to apply ideas to your business. Our talks are followed by facilitated breakout room conversations, sprint panels, and town hall discussions that allow participants to discuss what they know now that they did not know before the session started, and how to apply these lessons to their own organizations. SOLID provides participants with maximum interaction with peers and colleagues in a round table, workshop environment to assess current challenges and design concrete solutions.                
Complimentary registration is for corporate and law firm guests only. Corporate guests are defined as counsel and executives from corporate legal departments that are not from companies that sell or consult legal services or software. We reserve the right to refuse admission and cancel your registration if you don't qualify. 
Agenda
SOLID Fall, Agenda – October 1-2, 2020
11:00am – 3:00pm Daily ET
*Content Subject to Change
Day 1 – Oct 1, 11:00am ET
Welcome and Opening Remarks
David Cowen – Founder of SOLID and The Cowen Group
Session One: The State of The Industry
Start Time: 11:10am ET
Kori Carew – Chief Inclusion and Diversity Officer, Seyfarth Shaw LLP
NextGEN Attitudes and Actions – People
Innovation today is so much more than tools and technology. Now we are fast forwarding into culture, collaboration and talent. Kori will share what NextGEN Leaders are doing to innovate the culture, talent and potential of their organizations.
Chris Carsen – Founder, Carsen Law PLLC
General Counsel Panel: Harnessing Chaos to Drive Change in Diversity, Inclusion, and Collaboration.
Chris Carsen will moderate a panel of four leaders in driving diversity through their roles as top legal officers at OSI Group, Abbvie, Twitter and the Arizona Diamondbacks. Chris' panel will discuss how they have been able to create positive change in the areas of diversity, inclusion, and collaboration amidst the chaos of operating during multiple generational crises
Donna Coaxum- Senior vice president, general counsel and secretary, OSI Group
Jennifer Lagunas – VP, Corporate Legal, Governance, Operations at Abbvie
Stephanie King – VP, Deputy General Counsel, Product & Privacy at Twitter
Nona Lee – The GC of the Arizona Diamondbacks
Bryan Culp – Head of Security Compliance GTM, Box, Inc
The Intersection of Security Compliance, Legal Operations, and Sales
Working in Security Compliance at a hi-tech company, Bryan will share what he's learned partnering with Legal (and Sales) on security and data protection info and evidence. He'll suggest steps to increase productivity and impact, and call out a few potential scenarios to watch for.
Breakout Rooms and Townhall
Session Two: The Law Department of The Future
Start Time: 12:45pm ET
Mike Gamson – CEO, Relativity
How Embracing Multifaceted Perspectives Drives Innovation?
An Trotter – Senior Director of Operations, Office of the General Counsel, Hearst
How to Modernize and Innovate Your Law Department
An is one of the nations leading experts on innovating the corporate legal department for the future. An will share 5 action items that you can implement immediately.
Ellen Blanchard – Director, Discovery and Information Governance (DIG), T-Mobile
The Evolving Role of the eDiscovery Executive – Thriving in a Post COVID World
eDiscovery executives are taking on more strategy projects, tasks, responsibilities and working faster. But how do you get a seat at the table when there is no table?
Breakout Rooms and Town hall
Session Three: Measuring Success
Start Time: 02:20pm ET
Jamie Berry – Executive Vice President – Litigation Business Unit Leader, Integreon
And the "I's" have it!
Ingenuity, Investment and Individuals
Richard Robinson – Director, Legal Operations and Litigation Support, Toyota North America and Rachi Messing - Sr. Program Manger Microsoft
Building the law department of the future- without walls – How do you manage and motivate your law department remotely? Can in-place M365 eDiscovery actually work?
There has been much discussion around using the in-place eDiscovery tools in Microsoft 365 to replace existing workflows, yet the questions remain for many: are M365 Discovery tools ready for prime time and, if so, what skills do eDiscovery practitioners need to successfully manage the environment within a corporation. Rich and Rachi will share the blockers, successes, and lessons learned as their companies adopted the cloud platforms.
Breakout Rooms and Town Hall
Wrap up
Day 2 - Oct 2, 11:00 am ET
Session One: Diversity and Inclusion as Innovation and Collaboration
Start Time:11:00am ET
The Power of People – Diversity and Inclusion Panel
• Dawson Horn – Associate General Counsel, Vice President, AIG
• Juanita Luna – Director of Legal Operations and Administration, Office of the General Counsel, Pacific Gas and Electric Company
• Nick Long – Senior Director of Legal Operation, Reed Smith LLP
• Laura Maechtlen – National Chair, Labor And Employment Department, Seyfarth Shaw LLP
Elaine Karp – Director, Legal Operations, Baxter International
The Art of Change - The evolving role of the Legal Operations Executive
Nathalie Hofman – Principal, Forensics – Americas Managed Document Review Leader, EY
Neurodiversity: an important aspect of the diversity & inclusion spectrum
Companies that embrace neurodiversity in workplace gain competitive advantage in many ways, from organizational culture, talent retention, productivity to financial performance. As the D&I chair of EY Forensic & Integrity Services, Nathalie will share the experience of how her organization helps people with neurocognitive challenges thrive in a face-paced corporate environment, and ultimately how the efforts helped boost morale and foster innovation.
Deirdre Brekke – Deputy General Counsel, Reynolds Packaging Group
Resource Constraints Can Lead to Empowering People
How does 1 lawyer support over $1B in business in a company that is budget conscious and subject to growth and change? Deirdre will share her "not so secret" superpowers of collaboration and leveraging teams outside of legal in order to enable the business.
Breakout Rooms and Town Hall
Session Two: NextGEN Technology in Action
Start Time: 01:00pm ET
John Albright – Chief Legal and Compliance Officer, Hub International
"The Borrowers" – Collaborating with Outside Partners to Access to Advanced Technology and Resources
For all but the largest companies, it can be difficult to justify ROI for NextGen technology. Even an international insurance group with over 500 daily claims, might not have the volume to support enterprise AI platforms. John will share how working with an LPO has allowed his organization to have access to the best analytics, machine learning, and reporting as well as labor arbitrage, allowing them to restructure internal roles and acumen.
Josh Kreamer – Director of eDiscovery, AstraZeneca
Shifting Executive Attitudes and Taking More Risk with Technology
The unintended benefit of the COVID disruption has been a new and enthusiastic willingness on behalf of executive leadership to try new technologies and push them further towards their limits. Prior to COVID executive leadership was more inclined towards complete risk avoidance. Today senior legal leadership is more open to risk mitigation and "good enough". Josh will share how executive leadership Is fully supportive in a way they would not have been last year. Prior state: shovel the driveway – shovel the walkway – and shovel the lawn. Current state: shovel the driveway and walkway.
David Cunningham – Chief Information Officer, Winston & Strawn LLP
How to Measure Success with Your Diversity and Inclusion Campaign.
Making the invisible – visible to partners, clients and the world. Creating a culture of diversity is one of the most innovative tasks executive leaders have today. Dave Cunningham along with 4 General Counsel will share their experiences and expectations on what it takes to be successful and engaged at this time.
Breakout Rooms and Town Hall
Wrap up
SOLID WINTER 2021 - January 28-29
Virtual Conference