Description
LI-Kick is Long Island's premier provider of coed adult Social Sports. Our Coed Soccer league plays on junior size fields and there is no requirement to provide your own field.
Night: Monday
Start Time: 8:00pm
Season Starts: September 17th
Season Ends: October 29th
Season Length: 7 weeks
On the Field: 4 men and 3 women
Team Size: Minimum of 5 men and 4 women
League Capactiy: 12 Teams
The league will be capped at 12 teams and is expected to sell out. The top 6 teams will play in Division 1 and bottom 6 will play in Division 2. Registration will close early when capactiy is reached. The league will become password protected once 90% full to prevent over-registration.
3 Ways to Join the League
INDIVIDUAL: Choose 'Individual' if you are joining the league as an individual and wish to be placed on a team.
SMALL GROUP: Choose 'Small Group' if you have a group of friends that want to be kept together, but don't have enough for a full team.
FULL TEAM: Choose 'Full Team' if you are a part of a team that has a minimum of 5 men and 4 women. Full teams will not receive any free agents or small groups.
**Entry fee includes all referee fees, team shirt, pre and post season parties, photographer, all equipment and trophies to the championship team.
PRICES
Early Registration: Open to August 12th
Regular Registration: August 13th to August 26th
Late Registration: August 27th to September 9th
See a night in the life of LI-Kick on YouTube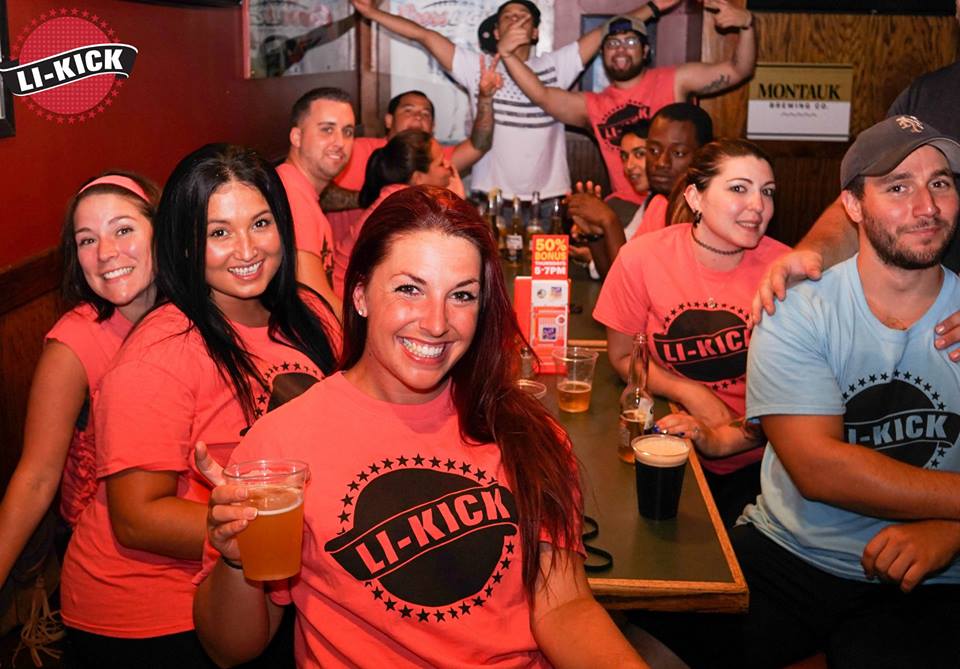 ABOUT LI-KICK: LI-Kick is Long Island's premier provider of co-ed adult social sports. Our mission is to provide a fun and social experience for adults on Long Island. We pride ourselves on offering strong recreational and competitive platforms for players to strengthen friendships & meet new people, all while playing a really fun game. Since 2013 over 5,000 people have played in an LI-Kick league.