Fall Reception at The Embassy of France [La rentrée EDITION]
About this event
Are you a Francophile? Or a business-minded person? Or simply a professional who enjoys a nice Happy Hour in one of the most beautiful embassies in Washington? Then this event is for you! And of course, no need to speak French . Unless you want to! Neither posses a French Passport.

Network with fellow Francophiles, French VIPs, diplomats, professionals and business people in the wonderful la Maison Française at the French Embassy.

Buffet Campagnard (Typical french style finger food buffet) prepared by the Embassy's chefs will be served

Open Bar featuring French wines and beers

Dress Code: Business, Business Casual or Cocktail Attire

ABOUT THE EVENT

This event is a showcase of France and French culture and it is themed as 'La rentrée'.

'La rentrée' in France

The word shows up in all kinds of contexts, from the la rentrée politique when the government heads back to Paris to la Rentrée du Cinéma for when the more serious fare kicks summer blockbusters out of the theaters.

But the French take La Rentrée scolaire the most seriously of all, from lengthy news reports on how heavy a child's schoolbag, le cartable, should be to the announcement of the first teacher's strike of the school year.

(https://www.expatica.com/fr/education/Education-in-France-Tips-for-a-successful-rentee_101814.html)

We will also have an exhibit about the Statue of Liberty on the walls as well as a video; on Mini-Lady Liberty https://www.euronews.com/2021/06/07/france-sends-smaller-replica-of-statue-of-liberty-to-us

Details :

- The Event is NOT a wine tasting event as such. However, it is all-you-can-drink French Wines Event (few selected French wines though).

- It is a Stand Up Reception. However, if you need to be seated for medical reasons or if you need a handicap access, please let us know 24 hours before the Event, so that we can arrange.

- It is NOT a dancing shindig.

- Event is 21+.

- We organized this event, in collaboration with the Embassy and The French-American Chamber of Commerce (We are proudly a member).

Payment Instructions :

1. You should login from a PC to see the 'Pay Now' button, after RSVPing. Then hit the button.

2. Verify correct dollar amount for number of people you're paying for.

3. If you don't have a Paypal account, click "Pay with a Debit or Credit Card".

4. If you have a Paypal account, simply log in, and pay as you normally would via Paypal.

Refund and Ticket Resell Policy

All sales are final. We only refund the full amount, if the event is canceled. If it is rescheduled, we will send an email to ticket holders advising that. A full refund will be given to those that let us know within 2 calendar days of the update email, if you are unable to make it on the new date. No refunds will be given after that time.

However, you can sell your ticket to someone else if you are unable to attend. Please, feel free to post in the comment box for the event, that you have a ticket for sale. Work out payment between yourselves, and have the seller only send the organizer a message letting us know the full name of the person taking your spot. You must let us know two hours before the RSVP close time, on the day of the event.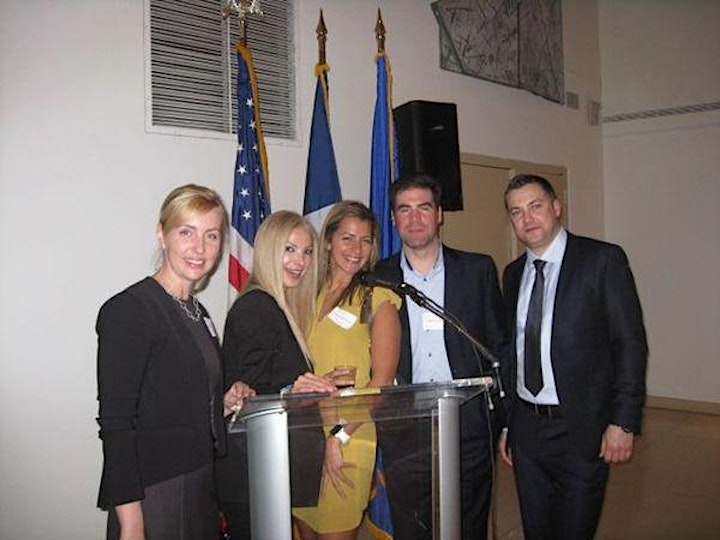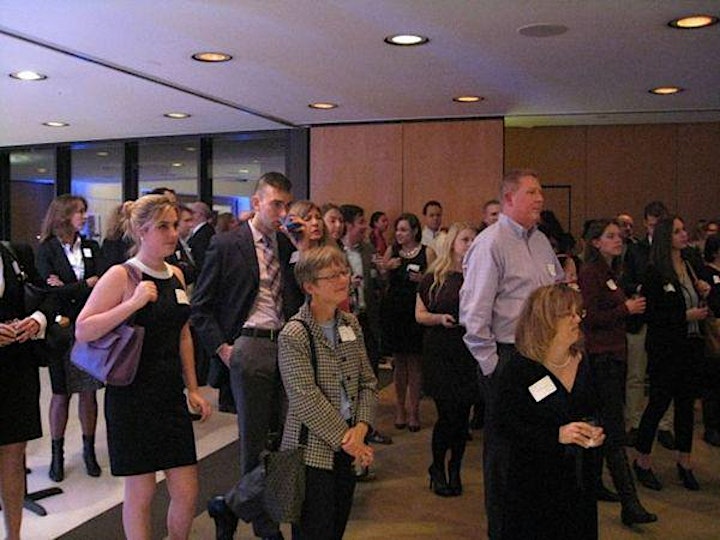 Organizer of Fall Reception at The Embassy of France [La rentrée EDITION]