Description
Come be inspired, rejuvenated, have time to think and ponder on your future, and PLAY!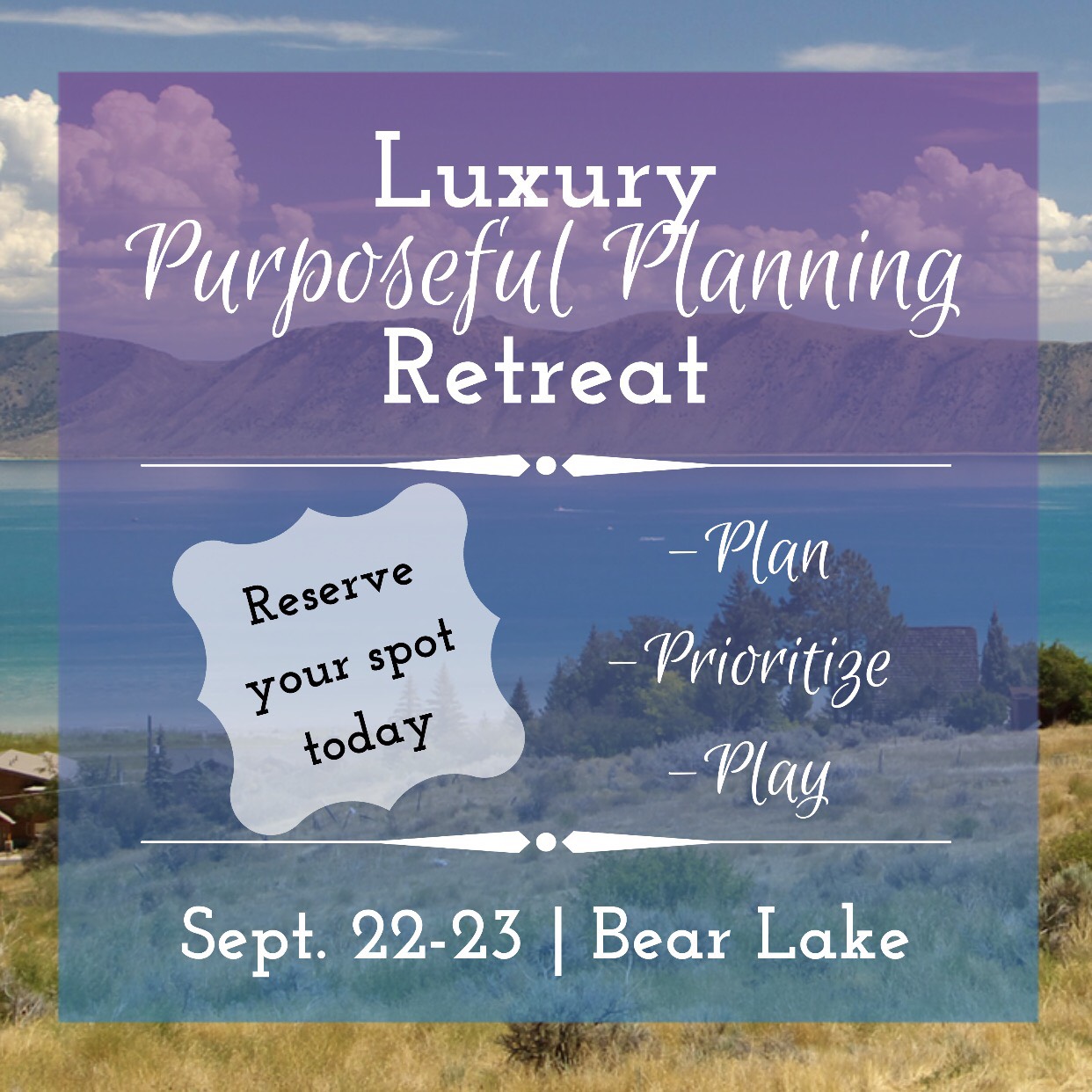 The Purposeful Planning Retreat is all about making plans to reach your goals and create your ideal life! You have dreams to make happen and that takes pondering and planning, yet at home there are many distractions, things that need to be cleaned, children to take care of, and the planning gets put on the back burner, right?

This is a relaxing and safe environment to ponder, dream, and make a plan for your future.

"By making a plan, you are predicting the future." -Amanda White

The Purposeful Planning Retreat is held at a fabulous, brand new cabin in Garden City, Ut with fresh mountain air and stunning views of Bear Lake!

Join us:
Friday, Sept 22 at 5:00 pm to
Saturday, Sept 23 at 5:00 pm

**The Retreat officially ends at 5 pm, then we will have an LDS General Women's Conference viewing party at 6 pm that all are welcome to stay for**

You will experience:
-A fantastic and spacious cabin near Bear Lake, where you will feel like royalty.

-Lots of FUN, a pool table, ping pong, 6-shot basketball, and a hot tub right at the cabin!

-A healthy selection of food that will nourish your body. Ben White does all the cooking and cleaning for you. And ladies, he is a FANTASTIC cook, you will love the DELICIOUS FOOD. Do you have any food sensitivities or intolerances? Let us know and we will take care of you too.

-Ample personal time to think about your future and get your plans made. We all need a space with no distractions where you can clear your mind and be productive.

-My favorite planning tool, you are going to love it! This is my secret to thinking BIG.

-Awesome Mastermind opportunity with other driven, smart, awesome people, and one of the most loved parts of our retreats.

-Connect and create relationships with other like minded women.

-Learn from an inspiring guest speaker to enhance your experience and life.

-Incredible value for your investment!

-And did I mention lots of play and fun too! Your brain is more focused after you play.
-Bonus Pre-Event training materials from Heidi Totten on Manifesting Miracles.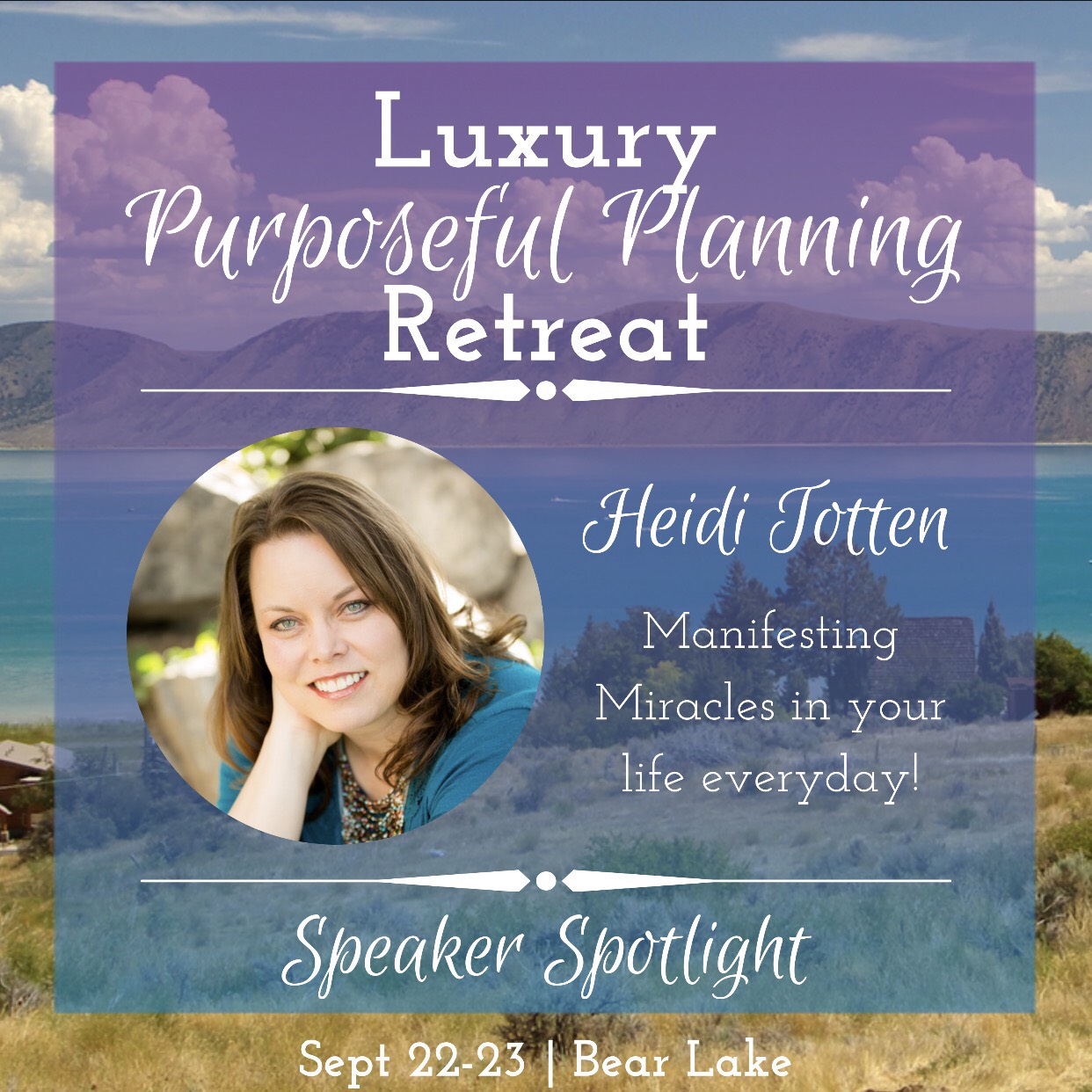 -Tips and Tricks from the Retreat host Amanda White on how to more effectively create your plan in a way that you can stick to the plan.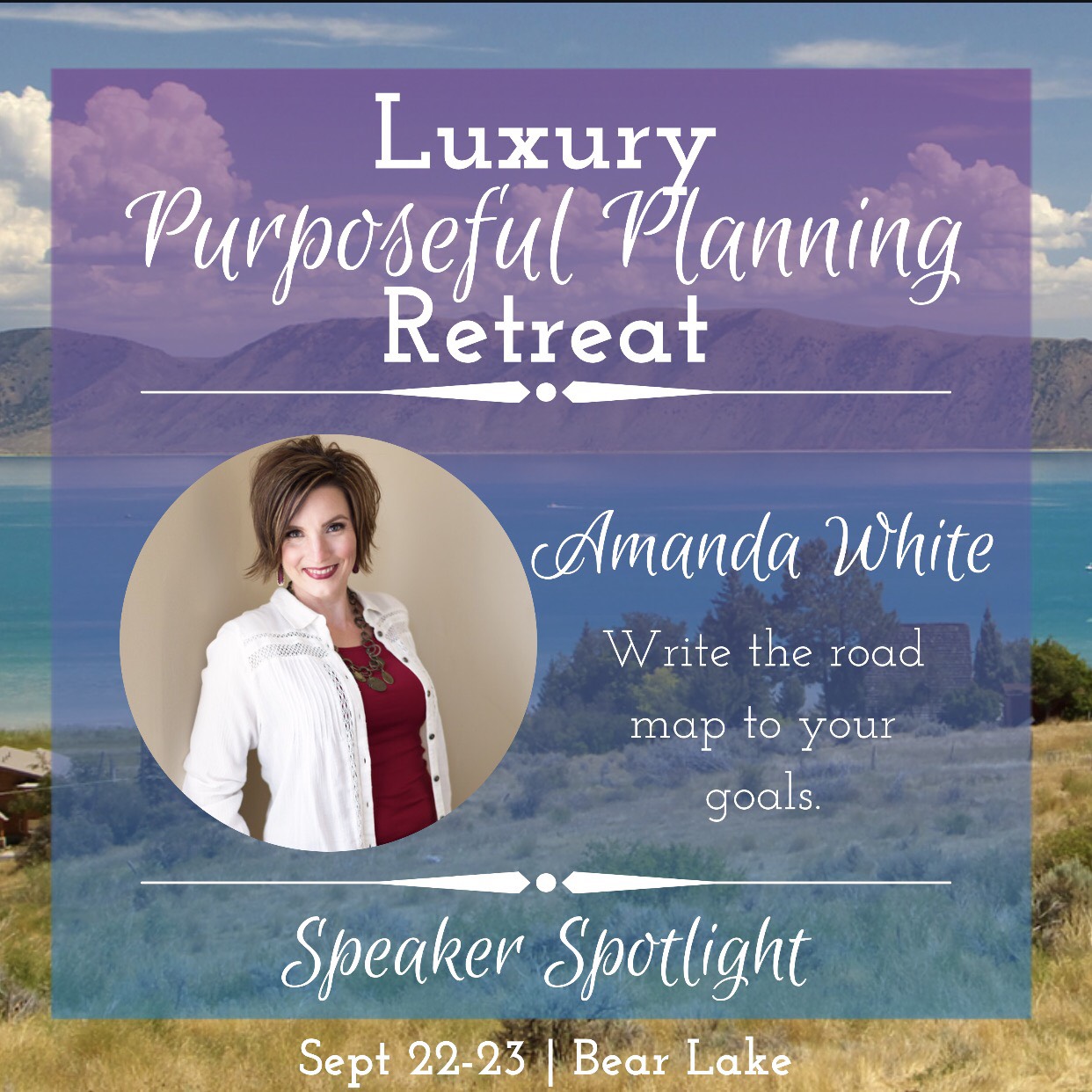 -Did I tell you how much I LOVE the cabin? It is seriously amazing, and brand spanking new. Wahoo!


Join the group for more details, and to see photos of the cabin.
https://www.facebook.com/groups/1269779653069714/