Description
50 games. 300 players. 1 night.
Join us September 19th at Laugh Boston!
Over thirty game developers will be showing off their latest games one-on-one to a crowd of 300 people. For developers, this is a great opportunity to show off their games (finished or unfinished) and get direct feedback from players. For everyone else, it's a unique opportunity to try out the biggest collection of games made in and around Boston all in one place. Each game gets its own booth as players meet the developers and try out their games. Join us for Playcrafting Boston's biggest event!

---
For Attendees: You must register on Eventbrite in order to gain access to this event. Please include your first and last name when you RSVP. Your name must be on the list to get past building security. See you all there!
For Developers: We're now accepting game submissions for this event! Submit your game here. We'll reach out to confirm inclusion. If you'd like to bring multiple games, please submit each separately. We'll reach out to confirm inclusion. All games shown at Playcrafting events in 2017 will be eligible for The 2017 Bit Awards in December!

In the interest of fostering an inclusive and safe environment at all of our events, our Code of Conduct will be enforced. We'll also be previewing topics from our first Boston-based Learn Unity in 8 Weeks course, coming October 23rd! Full details here. Only 18 spots remain. Got questions about the course? Contact us here.
---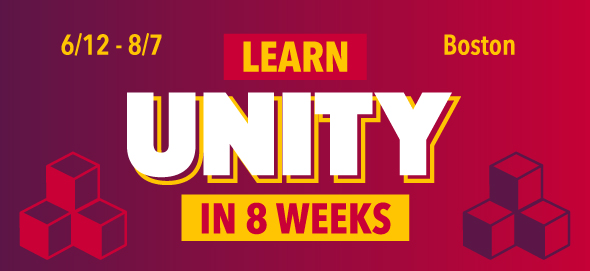 ---
Visit us at playcrafting.com | Tweet us at @PlaycraftingBOS #PlayFall