Description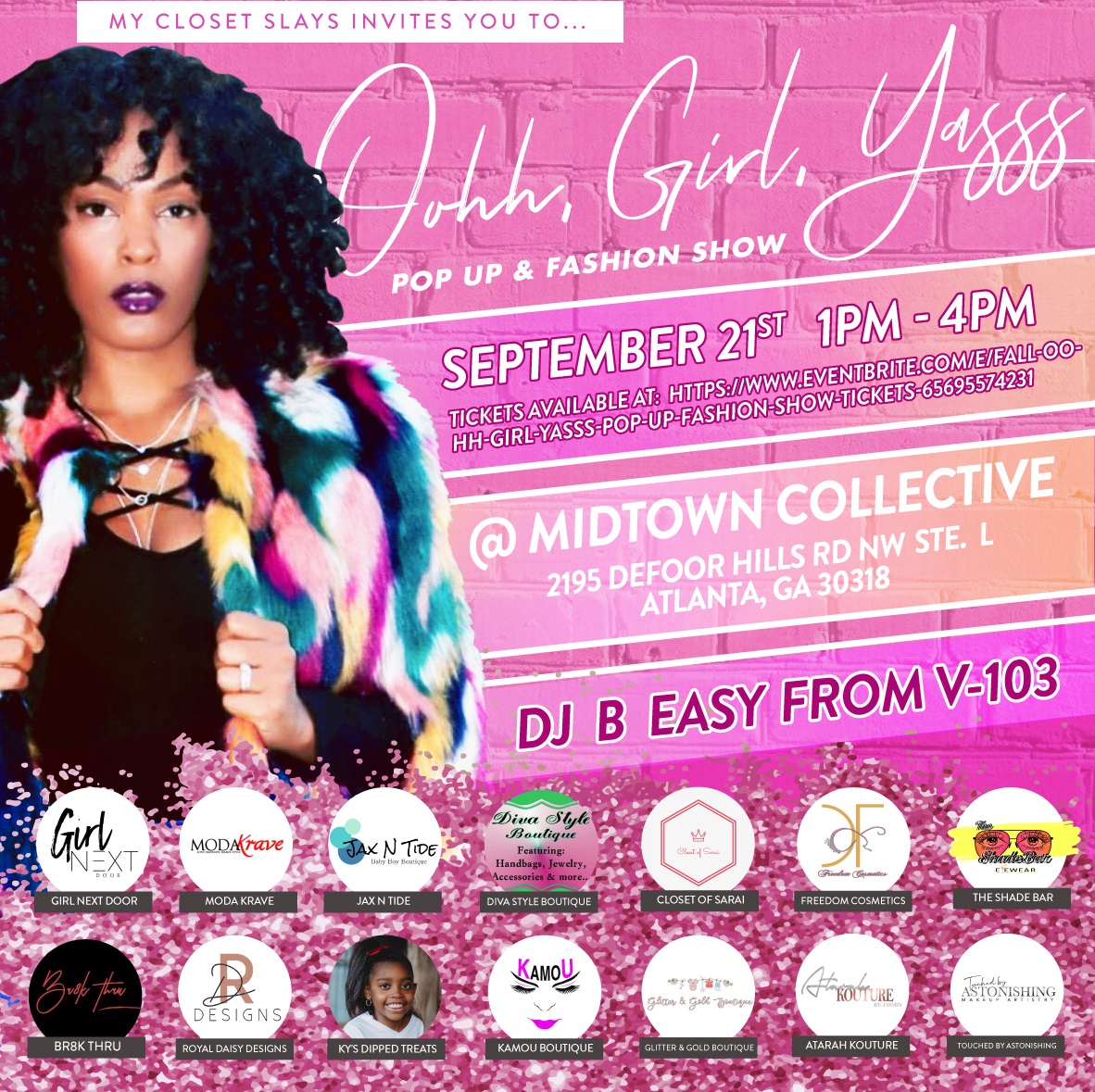 When you know you're slaying and feeling every, single, last part of yourself, that's an Oohh, Girl, Yasss moment and those vibes will be on an all time high at this pop up shop.
This time around we are taking it to the next level with a fashion show featuring looks from local boutiques and music by V-103's DJ B Easy.
Tickets are Free to RSVP.
Slay all Day tickets save you $10 off your My Closet Slays order.
Raffles & Prizes
Enter to win a free collection piece worth up to $150 and 15% off future purchases from Royal Daisy Designs.
Follow us on Instagram @oohhgirlyass and @myclosetslays.