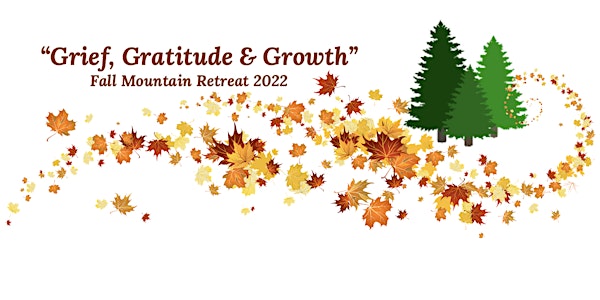 Fall Mountain Retreat 2022
November 18-20, 2022
Date and time
November 18, 2022 · 2pm - November 20, 2022 · 3pm PST
Location
Camp Cedar Falls 39850 State Highway 38 Angelus Oaks, CA 92305
About this event
33rd Fall Mountain Retreat
By Orange County ACA Intergroup (CoDA and other 12-Step Programs invited)
"GRIEF, GRATITUDE & GROWTH"
ACA 12-Step Meetings, Workshops, and Activities
Welcome back to the mountains!
This year, we are gathering at Camp Cedar Falls in Angelus Oaks, CA. Come join your fellow travelers in the tall trees and fresh air of the beautiful San Bernardino Mountains. Relax! Play while working at your recovery, discover new things about yourself, see old friends and make new ones, or just kick back doing absolutely nothing! Your choice!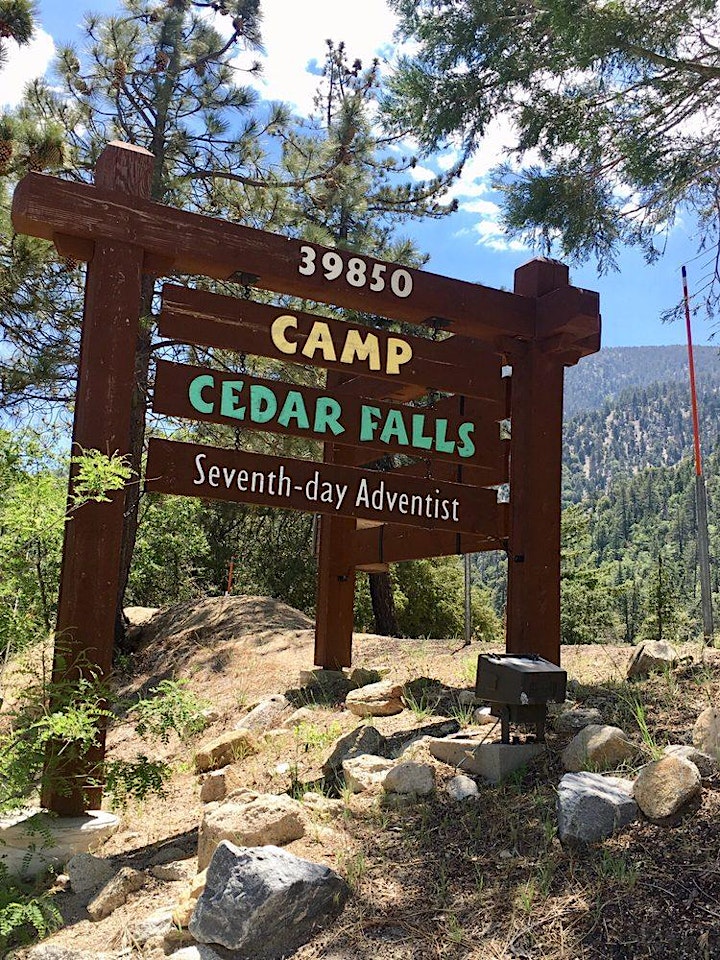 Interactive Workshops on topics such as:
Good Grief!
Inner Teenager Growth
Re-Parenting Check-In Process
Meditation from Loving Parent Guidebook
We have planned shorter workshops, with more time between activities and more space to BE TOGETHER in the beautiful mountains.
Other Activities
12-Step Meetings & Panels
Arts & Crafts, Name Tag Decorating & Warm-Fuzzies
Kickball, Badminton, Dodgeball, Bocce Ball, Ping Pong
Yoga & Qigong
Spiritual Drumming
Storytelling
Games, Music & Dance
Hiking & Nature Walks
Tree House Adventure
Talent/No Talent Show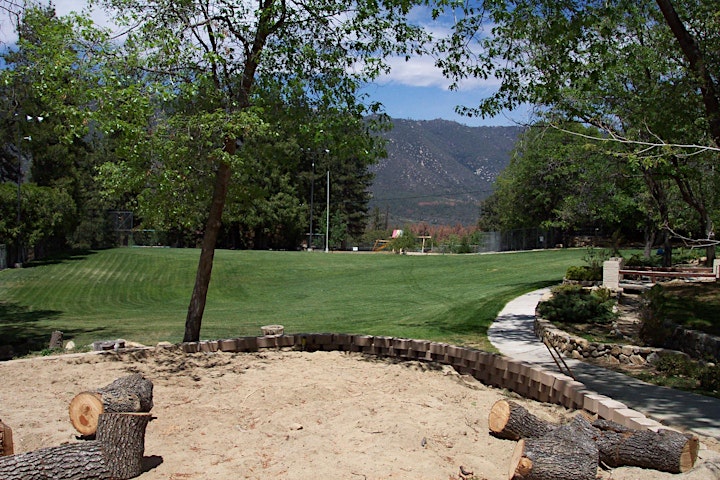 Accommodations & Room Capacity
The Lodge at Camp Cedar Falls has three floors of hotel style accommodations, an elevator, and meeting rooms. They provide linens, towels, soap and bathrooms in each keyed room. Rooms have queens and/or twin beds. Room capacities are for 2, 3, 4, or 5 people (each in your own bed), so you may specify roommate requests when registering. There are 3 couples rooms available that have one queen bed. There are no private rooms. We will do our best to meet your requests. Many rooms have private balconies with views and the sound of water flowing in nearby Forsee Creek. Rooms DO NOT have TV, WIFI, hairdryers, microwaves, coffee makers or refrigerators. There is heat and air conditioning.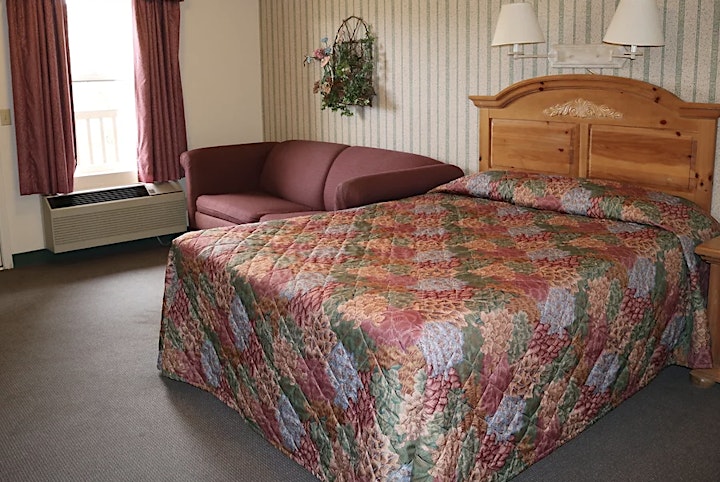 HOW TO REGISTER:
Registration is online thru Eventbrite (use RESERVE A SPOT button above)!
Registration is $200 which includes lodging for Friday and Saturday night, six lacto-ovo vegetarian meals (Friday Dinner through Sunday Lunch), all activities, workshops and meetings. Limited camperships are available for $100 on a first-come, first serve basis.
Pay by Zelle, Venmo or check via U.S. Mail after you register.
Registrations are not complete until payment is made in full.
Payment Options
Preferred - Pay using Zelle to acafallmountainretreat@gmail.com to instantly secure your registration.
Pay using Venmo to: ACA-OC at https://venmo.com to instantly secure your registration.
Pay by mailing check or money order. Make check or money order payable to ACA-OC. Then mail to: FALL MOUNTAIN RETREAT, PO Box 12414 Westminster, CA 92685. IF you pay by check your spot will not be secured until your check is cleared/cashed. If you register after November 1, you must pay by Venmo or Zelle.
Registration and room assignments are "first-come-first-serve" based on the Venmo or Zelle payment or postmark date.
CAMPERSHIPS:
Limited camperships are available for $100 on a first-come, first serve basis. If Camperships are sold out and you need one, please contact acafallmountainretreat@gmail.com.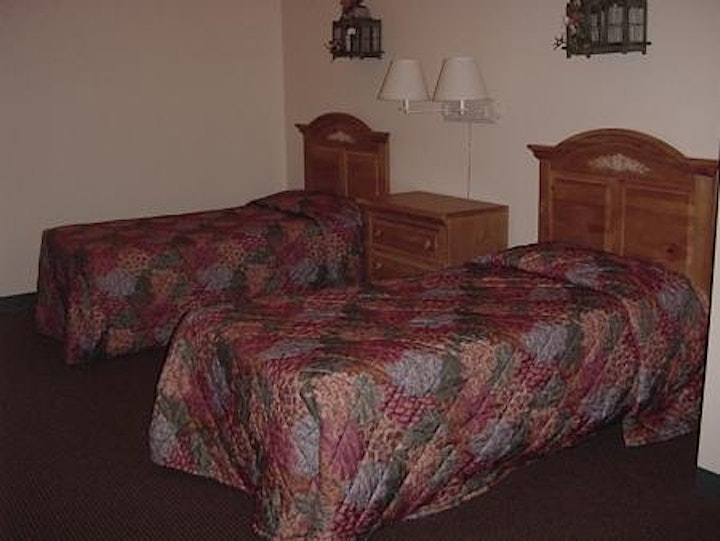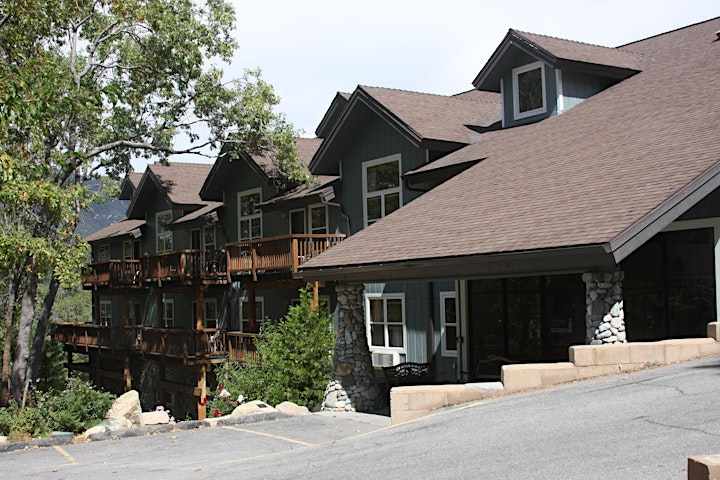 Friday Check-In at the Lodge
Friday check-in starts at 2:00 pm in the Lodge. If you arrive earlier, feel free to park, relax, hike or walk around the camp. Please do not come to the Lodge before check-in opens at 2:00 pm. At check-in, once you have signed the liability release form and have your room key, you may unload your car. If you use the loading/unloading area at the front of the lodge, you must immediately return your car to the lower parking lot and park facing outward to comply with fire regulations of the SB National Forest. Keep your car keys with you at all times.
If you arrive after 9:00 pm, sign a release form and pick up your room assignment at the registration table inside the Lodge. Please enter your room quietly as your roommate may be sleeping. Once unloaded, move your car down to the parking lot, facing outward. There are several parking lots. The camp is well lit at night but a flashlight may be helpful.
Temporary parking at the lodge is for loading and unloading purposes only.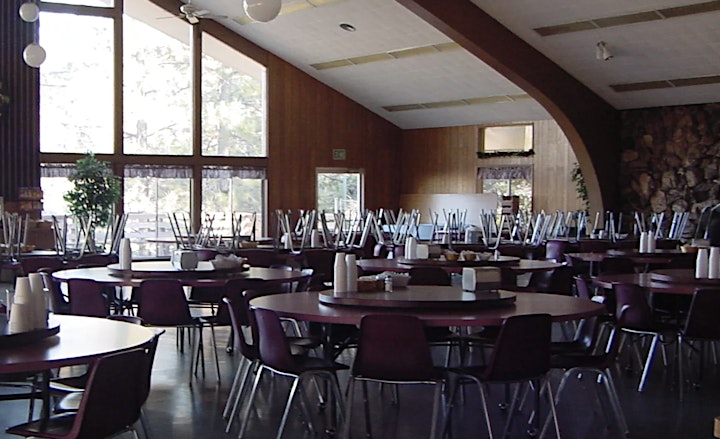 Important Rules & Guidelines
A HANDFUL OF RULES – TAKE NOTE BEFORE COMING TO CAMP:
Appropriate and courteous behavior is expected of all campers, at all times.
No drugs (including medical marijuana) allowed in camp.
No alcohol or weapons allowed in camp.
No tobacco or vaping allowed in camp.
No pets or animals allowed in camp, except trained Service Animals, as defined by the ADA (Americans with Disabilities Act). Emotional Support animals are not allowed.
Appropriate attire must be worn at all times.
No photographs of any campers unless you get their permission first.
Anyone not abiding by the above rules will be asked to leave without refund.
FURTHER CAMP GUIDELINES AND INFO:
Smoking and vaping are NOT permitted at Camp Cedar Falls.
Remove any food or food wrappers from your vehicle. The bears can smell it very easily and may attempt to get to it, damaging your vehicle.
Keep your car keys with you at all times. An emergency evacuation may not allow time to return to your room.
Camp Cedar Falls serves well-balanced lacto-ovo vegetarian meals only. There is to be absolutely no cooking in lodge rooms. If you have additional dietary restrictions, please arrange to bring your own food which may be stored as noted below.
PERSONAL FOOD: You may bring a cooler if you have special dietary needs. There is no refrigerator available for camper food. Please email the committee at acafallmountainretreat@gmail.com if you have medical refrigeration storage needs.
There is no WiFi available for camper use. Consider unplugging for the weekend. There is some cell service with Verizon and ATT.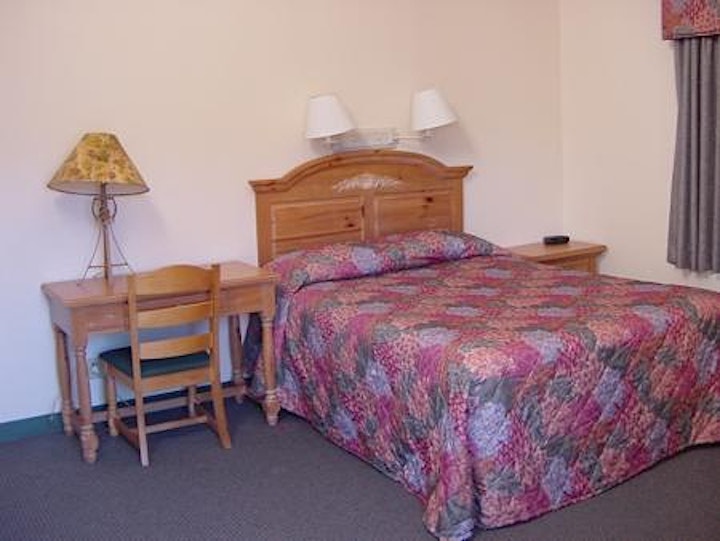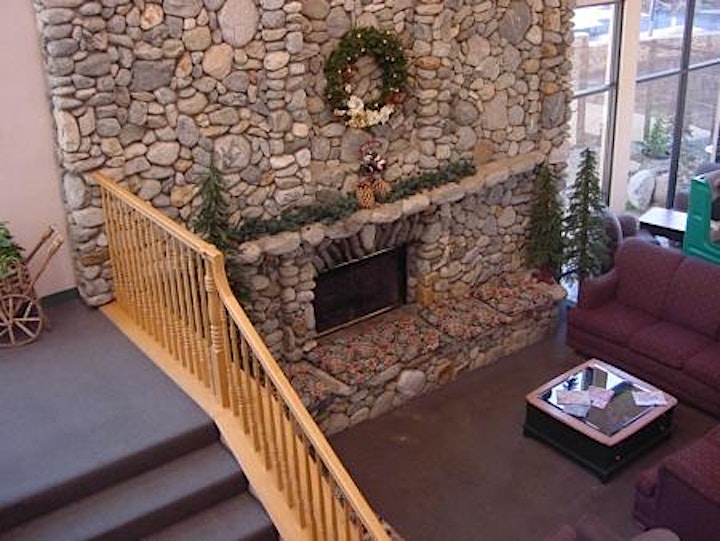 WHAT TO PACK FOR THE WEEKEND
You Must Bring:
Clothing & Toiletries (not provided by camp).
Flashlight.
Layers of clothes for cool mornings and evenings.
Sturdy shoes and an extra pair, in case of weather.
Water bottle (pure mountain water available from the faucet).
First aid items (such as pain relievers, band-aids and antibiotic cream), over the counter and prescription medications you may need for the weekend. There is no camp nurse or medical station at Camp Cedar Falls.
Commuter Coffee Mug with Lid
Optional Things to Bring:
Cash for Raffle.
Your Inner Child, Your Loving Parent, Your Inner Teen, Your Higher Power.
Stuffed animal.
Your favorite Board Games for Saturday Night such as Scrabble, Apples to Apples, Rummikub, Fluxx, Jenga, Imaginiff, Dominos, Twister, etc.
Alarm clock.
Sun-block.
Hiking shoes & clothes.
Earplugs, if you are a light sleeper.
Drums & other musical instruments.
Camera (No pictures of others without permission).
Cell Phone. Cell signal via ATT & Verizon is good. Other carriers such as TMobile are limited. There is no WIFI available for camper use. Consider unplugging for the weekend!
Journal.
Telescope for star-gazing.
Items for the Talent Show.
Snow chains, if weather is indicated. Check highway road conditions at 800-427-7623 or Caltrans Road Conditions (Highway 38).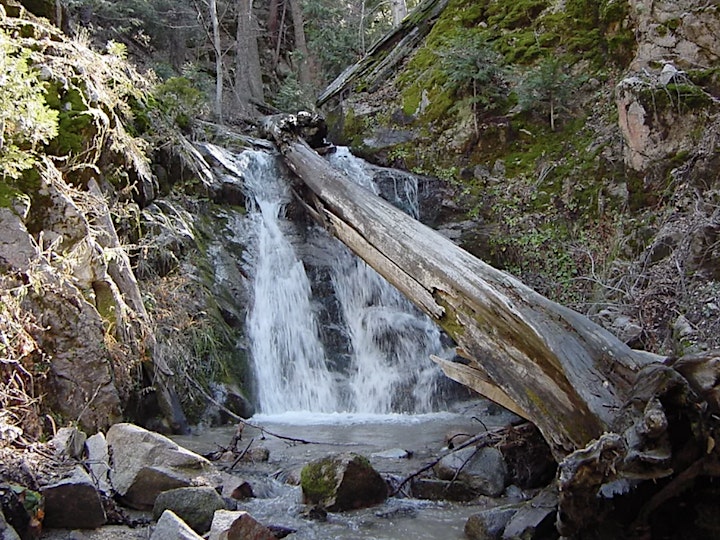 Disability Access
The Lodge has ramp/disability access. Road is paved. Some walking paths are dirt and have low steps. Persons with Handicap placard or plates may drive to and from the cafeteria and meeting rooms for activities. The Lodge is three stories. There is an elevator.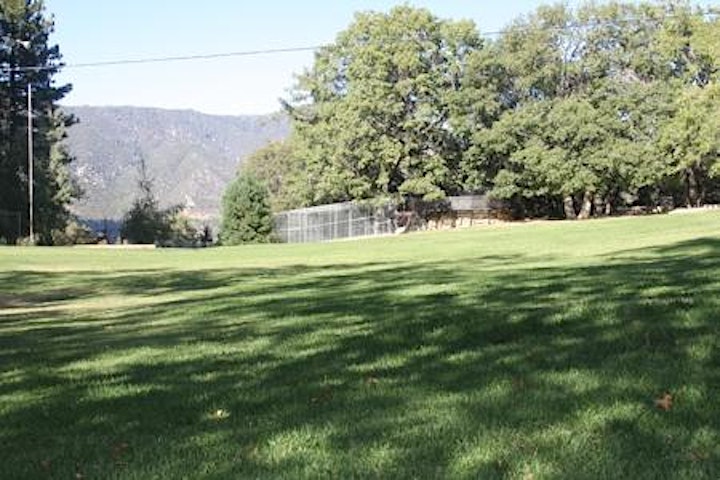 Refunds
Registration fees are non-refundable after October 21, 2022.
After October 21, 2022, refund may be issued at the discretion of the FMR Planning Committee. Contact Madeline M. at fmrchair@gmail.com as soon as possible. Consider the following alternatives to a refund:
Donate your registration fee to the campership fund.
Transfer your registration fee to another person.
Rollover your registration fee to the following year's Fall Mountain Retreat.
Contact Info
562-FMR-HEAL (562-367-4325)
ACAFallMountainRetreat@gmail.com
About the organizer
The Fall Mt Retreat is an ACA event held annually by the Orange County ACA Intergroup. This intergroup is registered with the ACA World Service Office. The Fall Mt Retreat is held in the Fall in the Angelus Oaks area of the beautiful San Bernardino Mountains in Southern California. Members of other 12 Step programs are invited to attend.
Events suggested below by Eventbrite are not endorsed by the Fall Mt Retreat or ACA.