Sales Have Ended
Ticket sales have ended
Ticket sales have ended. Please consider visiting the farm next time! Stay tuned by signing up for the Lavender Letters and check our events on the website often. www.sunshinelavenderfarm.co
Sales Have Ended
Ticket sales have ended
Ticket sales have ended. Please consider visiting the farm next time! Stay tuned by signing up for the Lavender Letters and check our events on the website often. www.sunshinelavenderfarm.co
Visit the farm for an outdoor experience that will sooth and calm. Fall is the perfect time to plant perennial herbs. Glass blowing class!
About this event
Fall outdoor experience.
Visit. Learn. Create. Stroll. Picnic. RELAX.
Glass blowing workshop. Create a pumpkin!
With your health and safety top of mind, we welcome you to the farm where we will be together, yet apart, will wear our masks and wash our hands often.
Bring a loved one to make memories of a lifetime on the farm. As summer has drifted to late summer, our thoughts turn to the fall garden. Too soon we know! We're just thinking that maybe, just maybe you need a little something to look forward to. During these unsettling times, our aim is to continue to offer healthy, wholesome and engaging experiences all wrapped up with the soothing scent of lavender. Autumn is a beautiful time of year on the farm. We welcome you for a fun and relaxing outdoor experience on Saturday, September 25.
It's true! Deer and bunnies do not eat lavender. When oily, fragrant herbs are planted about your gardens, those four-legged furry visitors tend to stay away. Since 2000, Sunshine Lavender Farm is the go-to resource for lavender and enthusiastically shares growing tips with southern home gardeners.
Limiting capacity and with your health and safety top of mind, the farm will open for a Fall Experience and the Lavender Planting Clinic on Saturday, September 25. Timed tickets are required to visit. (Inclement weather day is Sunday, September 26.)
Could your soul use a lift? If the weather is nice that day, bring a picnic or snack to enjoy while you're here. There's an easy mowed trail for wandering and time to shop the farm's open-air Lavender Garden Market. In addition to the wide range of lavender plants ready for your garden, you'll also find the farm's line of soul-soothing handcrafted goods for the body & soul, gifts, home and weddings too.
Learn how to plant and care for lavender with your local lavender farmers, Dale & Annie Baggett. Bring your questions and get the answers specific to your garden needs and concerns. Get proven planting and care tips!
Learn about lavender and how to properly plant this pollinator attracting, sweetly scented herb in your garden. You'll enjoy field-side demonstrations by Farmer Dale. He's a character sure to give you all of his tips based on years and years of hole-digging experience. Some say that the farm doubles as a comedy club! ; )
If you have a garden spot that gets at least 6 hours of sun, you will learn how to plant and grow with success. We will gather, discuss and troubleshoot so that you will have sweetly scented and soothing blooms in your garden. The farm will offer as many plants as possible and a wide assortment of varieties for bloom color and flowering time, size, scent, etc. Lavender especially appreciates starting out as a small seedling, then rooting in to get established in your garden. (From 4″ pots to 32″ in diameter in three short years to maturity for many varieties!) All plants will be well-rooted and ready for your garden.
You may also pre-order lavender plants by clicking here. Pick up on Saturday, September 25, on a Wednesday afternoon when the farm is open or schedule another time convenient for you while the fall plant supply lasts.
Back by popular demand! George-ann Greth is a local glass blower who leads popular (and always sold out) farm workshops. Here's your opportunity to learn about glass blowing from an entertaining and experienced master glass maker. Choose your color combination and create your very own glass pumpkin to enjoy for many autumns to come. Through a fun and engaging workshop with just three other farm guests, in this hour-long class choose two glass colors (called frit) with many shades to choose from. Class is available for ages 10 years old and above. Children must be accompanied by an adult. All participants will get a safety talk and receive one-on-one instruction. Please wear closed shoes and bring a bottle of water. These pumpkins are especially designed by George-ann out of request from Farmer Annie who has her very own collection of pumpkin art. Art is for everyone!
While you're here, participate in the Fall Planting Clinic & Sale, bring a picnic or snack and stroll the trail. We do ask that you leave all pets at home. Remember to bring your lawn chairs or picnic blanket. All current COVID health and safety precautions will be followed. The time has come to gather again (yet apart) to experience the farm, create, relax and have a memorable time!
Sign up for the seasonal Lavender Letters at www.sunshinelavenderfarm.com and be the first to receive event updates and farm news. We hope to see you soon!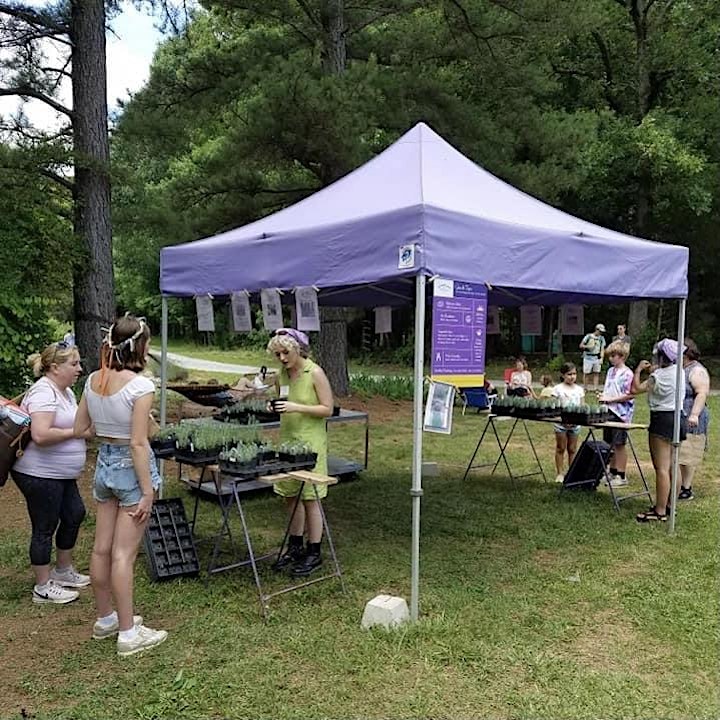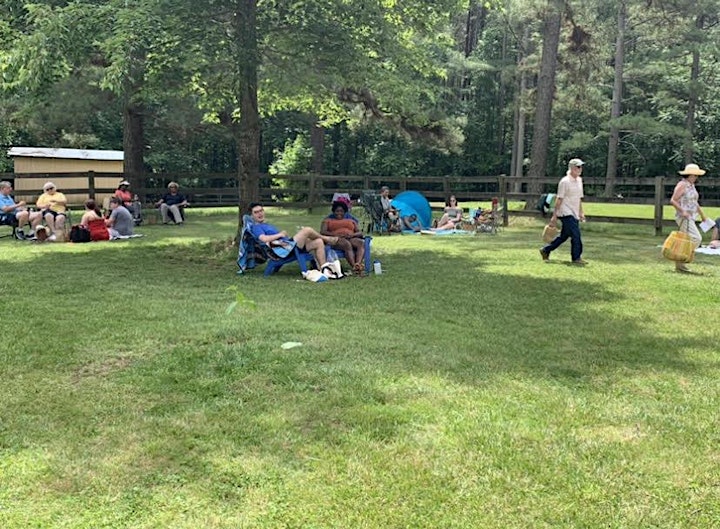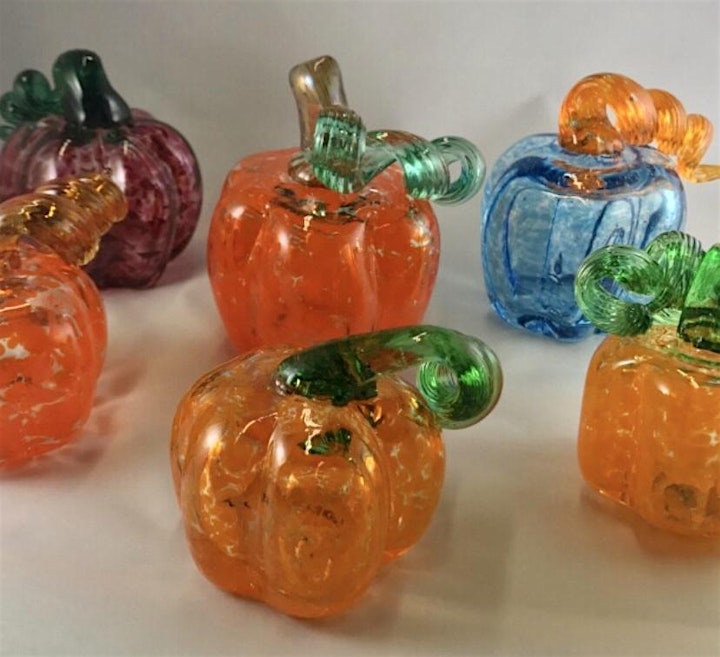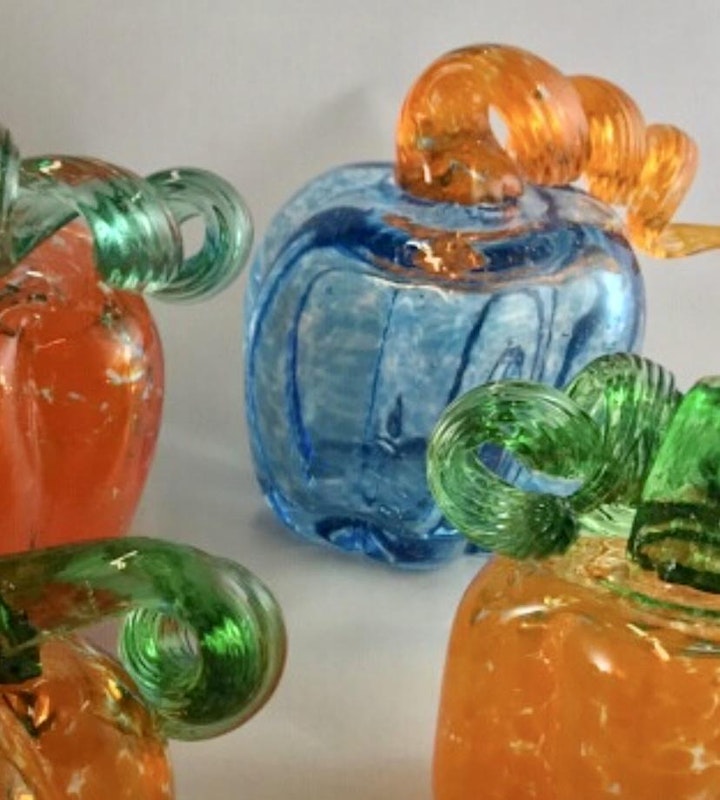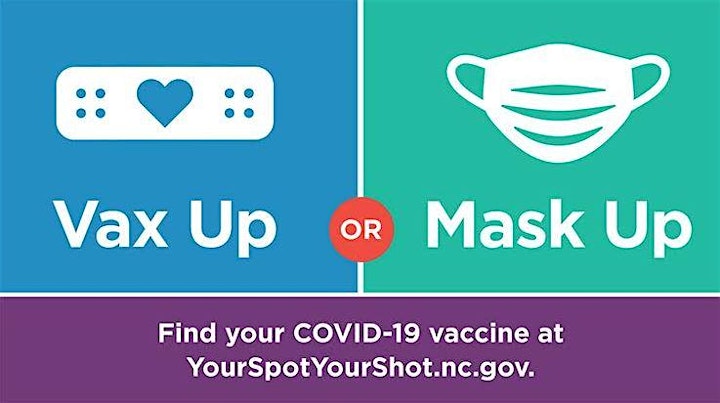 Organizer of Fall Lavender Planting Clinic, Sale & Pumpkin Glass Blowing Workshop