Fall Into Freestyle:Adventureland Drive-In Concert Series
Fall into Freestyle with a LIVE Drive- In Concert! (Second Freestyle Show Since Pandemic)
About this Event
FALL INTO FREESTYLE LIVE DRIVE-IN CONCERT:
Aby "Mr One Way Love" for the first time in over 30 years on a show with K7 of TKA
6 SPOTS FOR FRONT SIDE STAGE SEATING AVAILABLE!
$200 + Eventbrite fees (up to 4 passengers)
(Side View Of Stage! )
Lot opens up at 5:00pm
Rain date: October 18th at 6:00pm (will be notified)
TKA - George Lamond-Sweet Sensation- C Bank- DJ Whiteboy- DJ Frankie Cutlass- Aby
Followed by the movie Purple Rain
Lot opens up at 5:00pm
Rain date: Sunday, October 18th
Hosted by Sal Abbatiello: Fever Entertainment
Live DJ: DJ Whiteboy & DJ Frankie Cutlass
Premium Sound System IN & OUT of your car.
Bring your own lawn chairs: 6-10 feet social distancing
Real bathrooms (clean with attendant)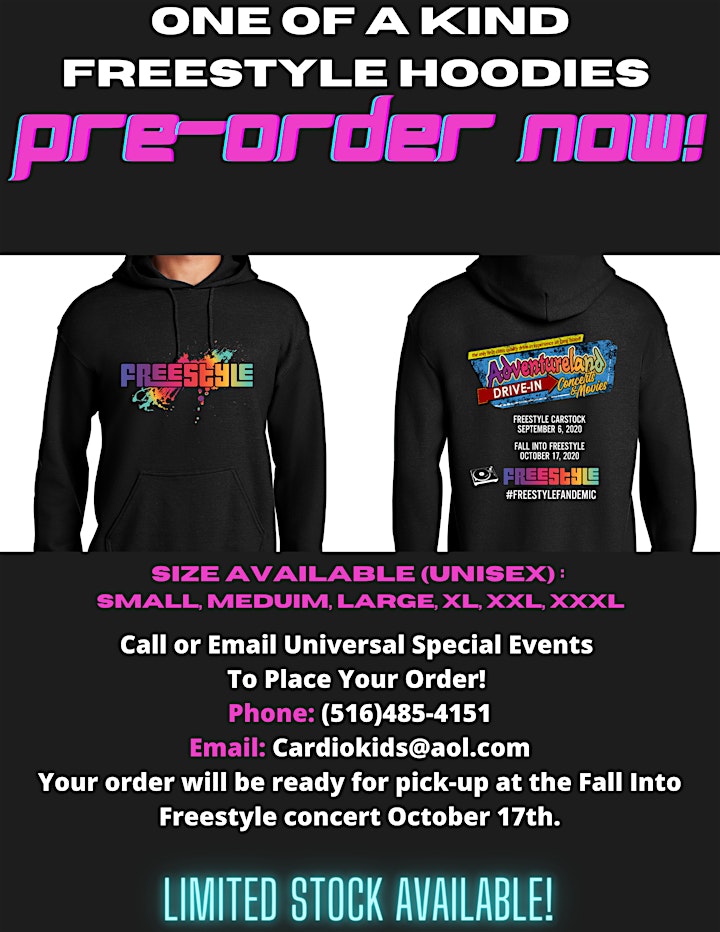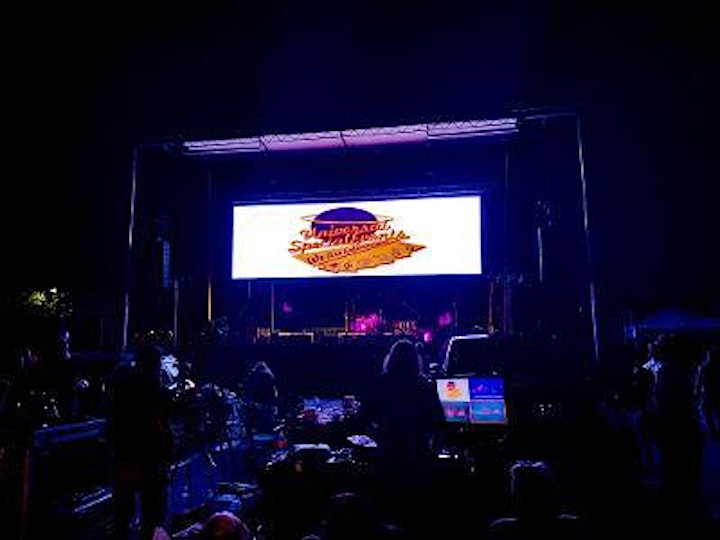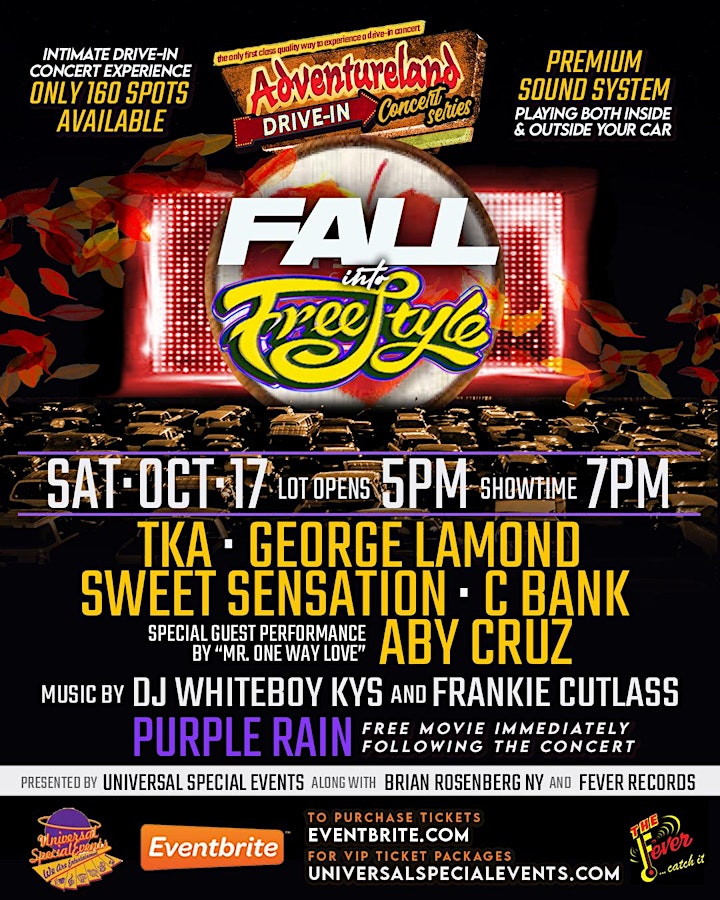 LOT 2 VIEW!