FALL INTO BALANCE: The SEXY Autumn Holistic Journey to Your Vibrant Self!

Monday, September 30, 2013 at 7:00 PM

-

Friday, December 13, 2013 at 10:00 PM (PDT)
Event Details
Hello Health Enthusiasts!
"Notice that Autumn is more the season of the soul than of Nature."-Friedrich Nietzsche
The season's change and so do we. Ayurveda is a 5,000 year old sister science to Yoga. It means "the Science of Life"
The Chopra Center Blog explains "Fall and winter are known as "Vata season" because they are marked by some of the same qualities that characterize Vata: cold, dry, light, clear, and moving...As long as these qualities are in balance, a person whose dosha is predominantly Vata will be healthy, creative, and exuberant. But when too much Vata accumulates in the body and mind, the imbalance may manifest as physical or emotional disorders, including insomnia, dry skin, arthritis, constipation, high blood pressure, anxiety, and depression."
I have a special program for you to keep you healthy and in high spirits during the change of the seasons from summer to FALL
THIS PROGRAM INCLUDES:
* A HOLISTIC HEALTH DISCOVERY SESSION w/MISIA (value $50.00)
* A 10 -day AUTUMN AWAKEN AND ENERGIZE  Cleanse ( VALUE $ 100.00)
- this cleanse will improve digestion and mental clarity,  energy, increase quality sleep!
* A Health Food Store Tour ( if you do not live in the BAY AREA you will be given handouts and notes related to healthy shopping) ( VALUE $75)
*24/7 Online Support during the Program and After ( PRICELESS!)
* Seasonal Recipes and Meal Planning (VALUE $50)
* TELECLASS SERIES ( Includes hand outs, TOTAL VALUE $100):
* THE SWEET SENSATION: NATURAL ALTERNATIVES to SUGAR
* RETURNING to RITUAL: How to make food and eating a mindful and sacred practice
* EATING FOR ENERGY AND VITALITY
* HERBS FOR AUTUMN
*CLOSING CEREMONY & GRADUATION!
* BONUS OPTION  two PRIVATE YOGA SESSIONS with MISIA ( VALUE  $200)
TOTAL VALUE $375.00 ( add  2 PRIVATE YOGA SESSIONS $575)
I am offering this AUTUMN WELLNESS PROGRAM for an INVESTMENT of  $299.00  and $499.00 if you want to include two  private yoga classes.( PAYMENT PLANS available)
REFUND POLICY: If you are unable to finish the program it can be credited to your next event,workshop or class with me.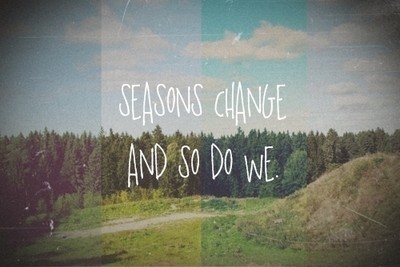 Delicious and nutritious seasonal recipes
Online 24/7 support during and after the program
Online 24/7 support during and after the program
Online 24/7 support during and after the program
When & Where

Online/Phone Consultations




Monday, September 30, 2013 at 7:00 PM

-

Friday, December 13, 2013 at 10:00 PM (PDT)
Add to my calendar
Organizer
Hatha Holistic Integrative Wellness ( founded 2010)
www.hathaholistic.com
Misia  Denéa has a B.F.A. from Esther Boyer College of Music and Dance at Temple University in Philadelphia. Mimi also is a graduate of New York's Institute of Integrative Nutrition and is a Certified Holistic Health Practitioner. She also recently graduated from the Raw Food Institute and is a Raw Food Educator.
 Her Yoga Classes are a vigorous vinyasa style, with a focus on flow, prana, rhythm and mindfulness.She has taught yoga through out the US and Abroad, at conferences, Universities , to homeless individuals, to HIV positive adults and has journeyed to Belize and India to teach/practice yoga.
Mimi offers a variety of Holistic Wellness Programs for those seeking to re-shape their relationship to food and excercise with her Hatha Holistic Wellness Programs. :
*  Private Sessions- offering 3 month specialized integrative wellness programs for individuals who want to re-shape their relationship to food and excercise ,reduce stress with a gentle yoga and meditation practice, learn about nutrition via food demonstrations, health food store tours and more!
* Semi-Private/Small Group Sessions- offering specialized 3 month programs to small groups or couples who want to explore wellness. Mimi can lead sessions at your work, home or for day long retreats at wellness centers.
* Yoga and Nutrition workshops for Grade School Students (k-12) to combat ADD/ADHD
*Public Speaking engagements about Health, Nutrition and Mind Body Healing at Conferences,Health Food Stores, Women's Retreats etc
*Corporate Wellness Yoga -to nurture wellness in workers in large corporations, and small corporations alike.


CHECK MISIA OUT ON THE INTERNETS!
OWNER/FOUNDER Hatha Holistics Integrative Wellness ( since 2010)
LINKEDIN-https://www.linkedin.com/in/misiac
PINTEREST: http://pinterest.com/misiadenea/
TWITTER:http://twitter.com/hathaholistic
FB: http://www.facebook.com/NamasteSista
TUMBLR: http://boogalooga.tumblr.com/
WEB: www.Hathaholistic.com


SKYPE: misia.denea
EMAIL: misiadenea@gmail.com