About this Event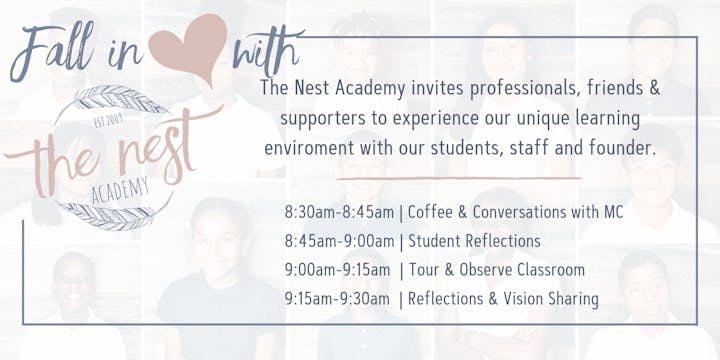 Education is one of the most valuable resources Charlotte can offer. Join us for coffee and conversations on how to support Charlottes' refugee and immigrant students together!
The Nest Academy is a small private school with a vision to change the lives of our refugee, immigrant and under privileged students to become confident, educated, and successful first generation high school graduates.
EDUCATE, ENRICH, EMPOWER.
www.thenestacademy.org