IN SOUTH AFRICA FOR THE THIRD TIME
14 - 16 SEPTEMBER 2018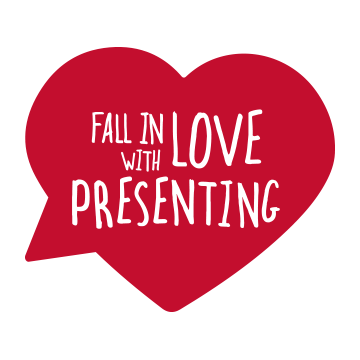 FALL IN LOVE WITH PRESENTING (#FILWP)
How much do you love (or hate) speaking in front of people?
Think only others can be great at public speaking?
How effective are your presentations?
*** IT MATTERS ***
Does speaking in front of people make you nervous, scared, confused, intimidated, embarrassed, self-conscious or awkward? Do you get sweaty palms, blush, freeze up or struggle to remember your words?

The ability to present well is an essential element of effective leadership of any kind. To get ahead in business or in a corporate career you have to be noticed for the right reasons.

Even if you have important or interesting information to share, your audience can't 'get' it unless you communicate it well. At best, they'll be politely disinterested; at worst, they'll be bored out of their minds and forget you and your presentation before they even leave the room.



*** THERE IS ANOTHER WAY ***

The 3-day fully comprehensive #FILWP-I course is a step-by-step guide on exactly how to:
overcome your fear of public speaking
enjoy speaking to groups
customise your presentations to any audience.
Just because people are more afraid of public speaking than they are of death does not mean that it has to be that way.

You cannot just 'get over' your fear of public speaking because it resides in a different part of your brain (the limbic brain) which does not respond to being told that 'everything will be OK' or to 'calm down'.

The #FILWP techniques do just that – it calms down the limbic brain so that you will never again have to 'force' yourself to get on stage.

*** MORE INFORMATION ***


Click here for more details about:
what to expect and what you'll learn
exactly what's in the course workbook
after-course support
Click here for 50% off the standard course fee and to pay in South African Rand (R3500 instead of R7000).