Event Information
Refund Policy
Refunds up to 7 days before event
Description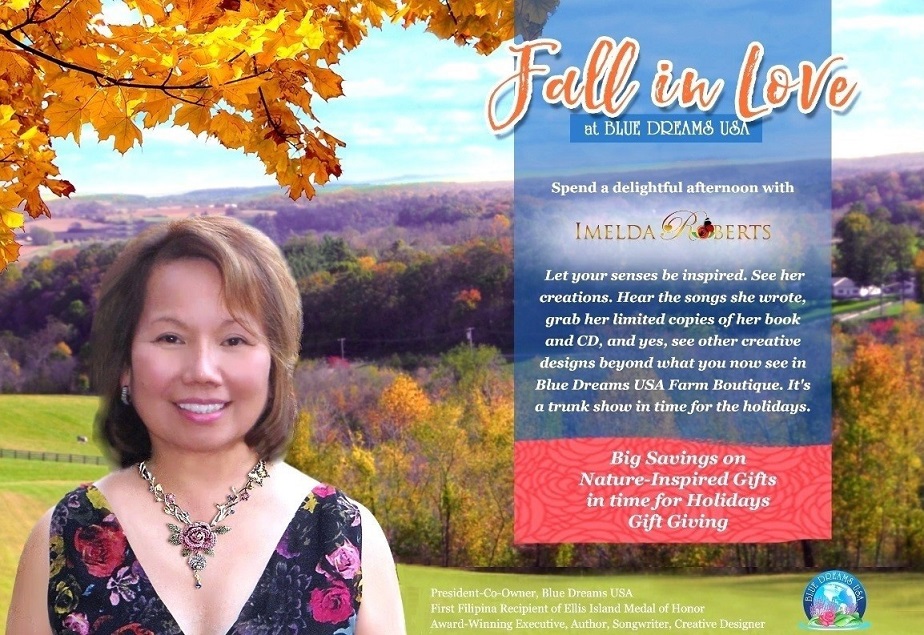 Spend a delightful afternoon with Imelda Roberts,and Jeff Snively, Co-Owners.
Imelda's creative journey has yet to further unfold in her new creative playground, the Blue Dreams USA Farm. J.A.A.M.- Jewelries, Accessories, Arts & Music is for for your fun spirit and joyful heart as we celebrate Fall in Love at our farm. You get to see her new creative designs beyond the artisan crafts you may have already seen at Blue Dreams USA Farm Boutique.
JEWELRIES AND ACCESSORIES
You will see jewelries Imelda recently designed inspired by lavender, roses and other elements that touched her creative imagination at Blue Dreams USA Farm. To add fun and colors to this event, she will showcase some of her favorite ponchos, scarves, shawls, handbags and that will delight your fashionable spirits. Imelda's collection is for the budget conscious looking for unique gifts for you or a special friend or someone. Even Jeff has something for men with his silk ties and computer bags. Below are a few photos and there are many more to see and buy at discounted prices during this event.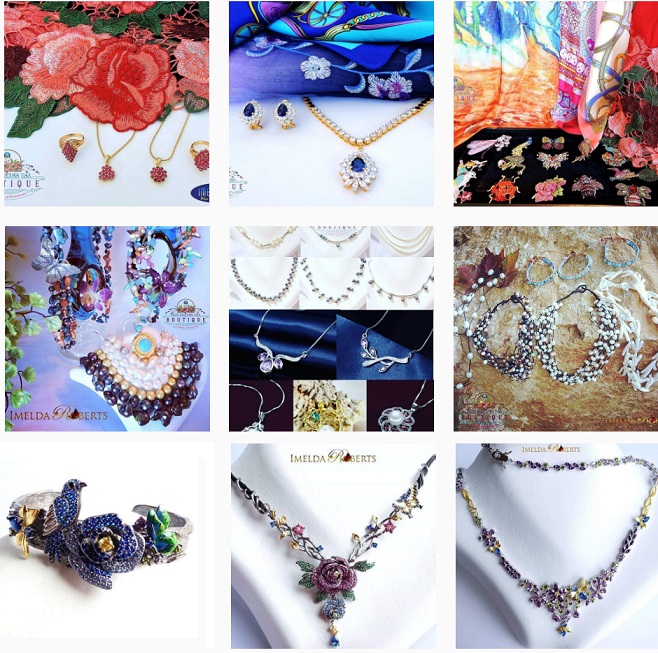 ARTS WITH A HEART - Silent Auction on unique pieces of framed arts and other uniquely designed arts for your home or office. She will include in this silent auction hand-blown glasses with preserved roses fitted for Fall and this coming holiday season.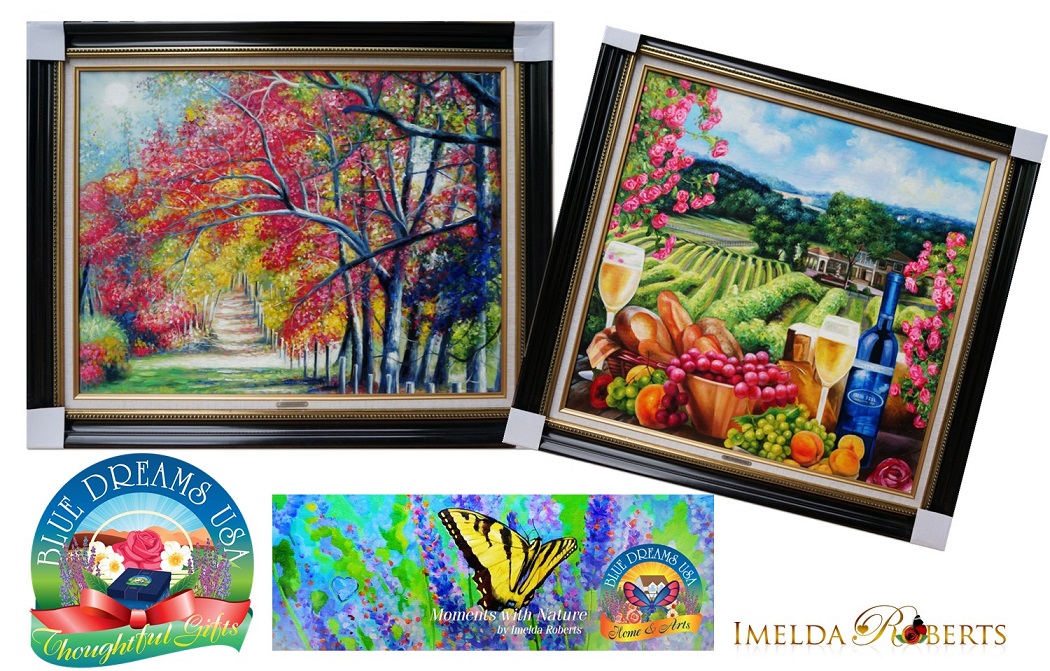 BOOK AND MUSIC
Get a signed copy of Imelda's book, Barefooted Soul, with 40 stories written in 40 nights, plus 14 inspirational songs she wrote. As copies are limited, you may reserve through Event-brite and you can pick it up during the event.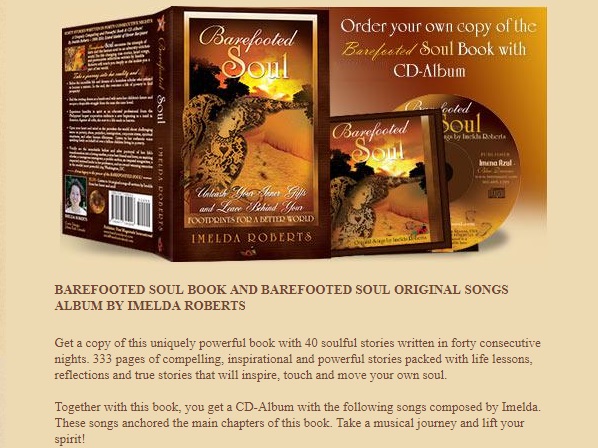 Great Savings for Attendees - Blue Dreams USA will give all attendees 25% discount on all items purchased inside the farm boutique. Jewelries and Accessories will be specially marked down and are not included in the sale. If you are a Lavender, Roses and Tea Lovers Member, you get additional 10% discount, or a total of 35% savings.
LAVENDERS IN FALL - Some of our lavenders are re-blooming. Though not as much as in summer, our Munstead and Provence are reblooming. Pick Your Own Lavender is available on limited basis and subject to cancel depending on availability. So aside from up to 35% off in our Farm Boutique, now, you have more reasons to come - Lavenders in Fall and the lovely autumn in our farm.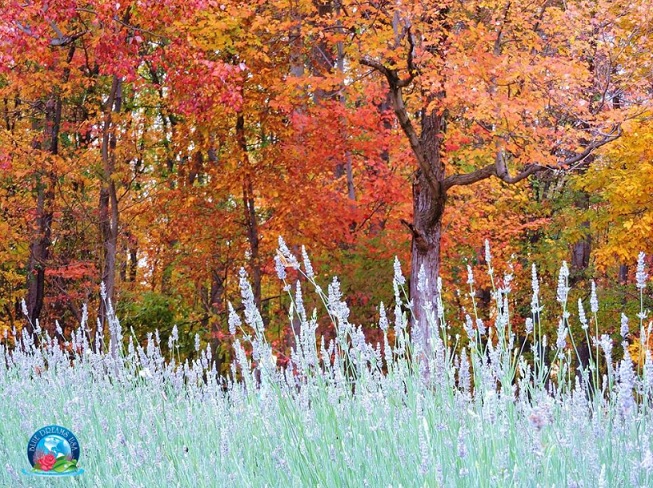 Lavender in Fall at Blue Dreams USA - Photo was taken last year, October 2016, around the same period as our event date of October 21. We hope this spot will be as lovely as last year.
BE A MEMBER AND SAVE MORE! - Membership with Blue Dreams USA has its rewards. For only $10, you get to be a member of Blue Dreams USA and you get 10% discount on all items you purchase online or at the farm boutique up to end of 2017.
FALL IN LOVE AT BLUE DREAMS USA - Enjoy the lovely Fall and holiday shopping, while enjoying arts, music and afternoon tea. It's a perfect season with golden autum leaves to warm your heart. We hope you will find it to be an inspring day for the heart and soul.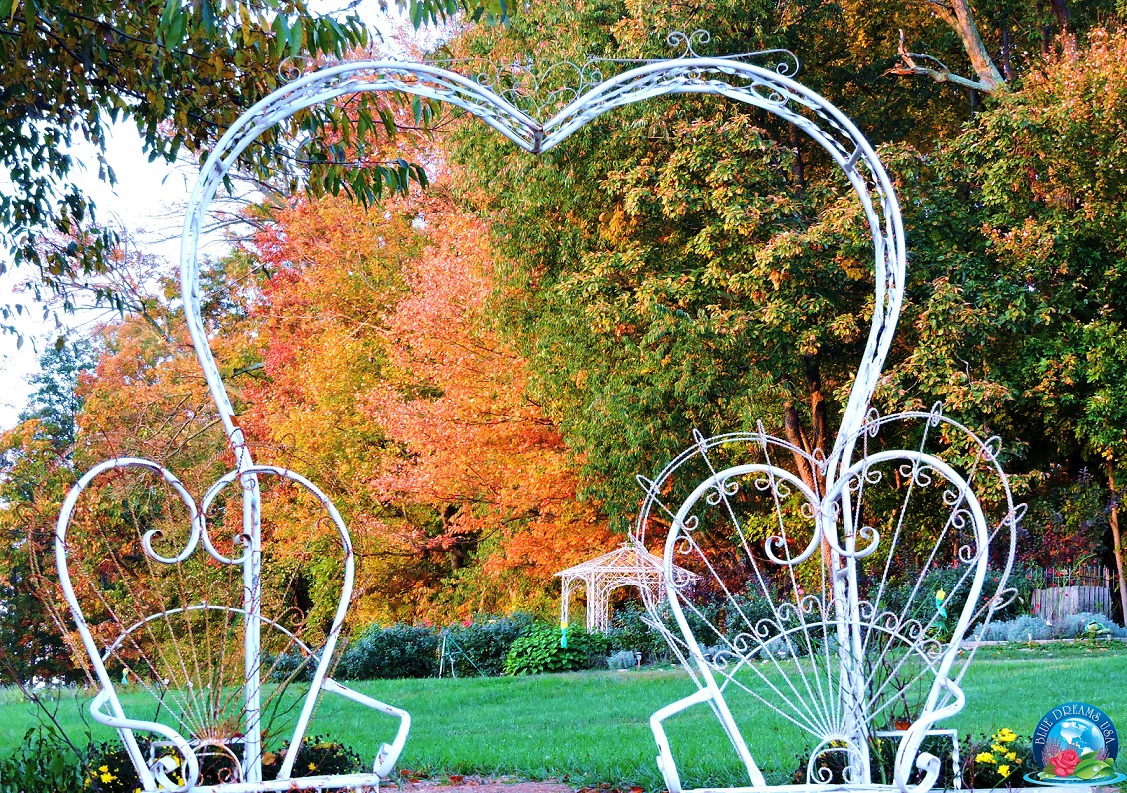 Rain Date: October 28th, 3:00 to 6:00pm.
Date and Time
Location
Refund Policy
Refunds up to 7 days before event