Enjoy Fall in the Shires with our unique outdoor festival! Unlimited beverage sampling from the Northeast's finest HomeBrewers.
About this event
Join us for the Fall HomeBrew Festival! Fall in the Shires of Vermont is a magical time of the year by itself but add the best Homebrew, delicious Food Trucks, jamming Live Bands, and unique Vendors and you have an experience you won't soon forget!
Sample over 100 beverages from our hand selected Home Brewers from all over New England and NY. Typically, Brewers bring 4-5 different beverages to sample covering both new and traditional styles. You can expect many popular styles like Hazy IPA's, Fruited Sours, and Pastry Stouts to more traditional offerings like Pilsners, Session IPA's, and Brown Ales. In addition to the Beer, many brewers bring Cider, Wine, and Mead! You will have the chance to vote for your favorite Home Brewery, Best Overall Beverage, and Best VIP Beverage. We hold an award ceremony at the conclusion of the festival to honor the winners.
VIP & General Admission
We offer a few different ticket types to include VIP and General Admission.
Our VIP Ticket includes all the benefits of the general admission tickets PLUS allows you into the Festival one hour early with access to VIP Hour Special Beverages. Enjoy first access to all the Brewers/beverages with no lines and sample their special VIP Beverages.
Our General Admission Ticket allows you 3 hours of Unlimited Beverage Sampling! With access to our unique Vendors, Food Trucks, and LIVE Bands!
COVID-19 Thoughts
Obviously, we need to chat about this virus that has changed all of our lives. We have debated whether to have the festival or not. After much deliberation, we decided to forge ahead and be ever mindful of the health recommendations and guidelines as we march toward October. We will enact ALL safety protocols necessary to protect everyone including attendees, home brewers, volunteers, vendors, and bands! If the Festival is not held we will REFUND all Ticket costs (minus the Eventbrite fees).
We hope you will consider joining us for the Fall HomeBrew Festival! We feel we will all need a chance to get out and celebrate once our country is in a safer place. Additionally, we think that this safer place will be well in-hand come October but if we are wrong we are ready to refund your tickets.
Until October, stay safe, be mindful of all health recommendations and remember to take care of each other!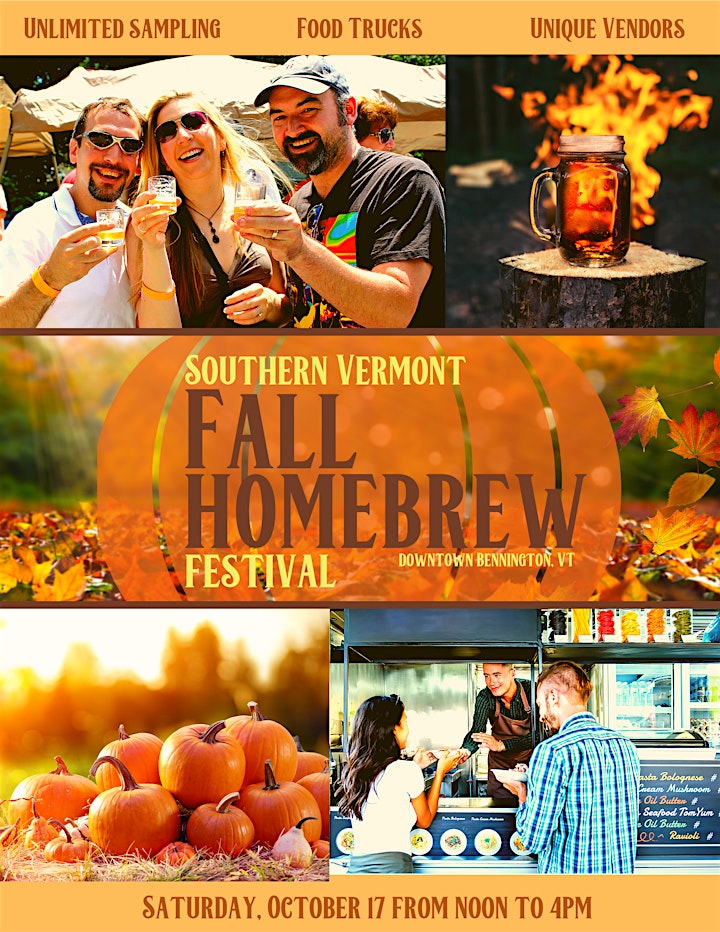 Organizer of Fall HomeBrew Festival