Description
Fall Harvest Tea at the Joslin House and Joslin Garden
A traditional afternoon tea party will be served indoors, with beautiful china table settings, charming tea sets, and delicious food. After tea, guests may tour the beautiful gardens. You are welcome to photograph as many of your own memories as you like. We have two planned seatings, one at noon and one at three, for a special Sunday with friends or family: high tea at the Joslin House with its beautiful gardens and patios.
Space is limited, so please RSVP so that we can plan appropriately. We will have a waiting list available once all reserved seats are taken. The hosting service has set a minimum age of 7 years old and up. Seats will be $28 per guest.
Questions? Call 919-996-4773.
FAQs
Are there minimum age requirements for the tea?
Yes. Because of the delicate china, the company providing the tea-service has set a minimum age of 7 years old to participate.

How many people may I have in my party?
Due to space, we may only seat four people per table. Your party may include more people than four, and we will try to sit them at an adjacent tables, but tables cannot be placed together.
Can I attend a tea held at a different time than on my ticket, or buy tickets at the door?
Because seating is limited, tickets can only be honored for the time you have selected. We do not anticipate tickets being available at the door, but if seats remain this will be posted on the EventBrite website. If additional seating becomes available after tickets have sold out then we will announce that on the website as well.
What are my parking options for the event?
Please park on W. Lake Drive, on the side of the street opposite of the homes. No parking is permitted in front of the neighbors' homes or in the drive way.
Where do I go?
Please come to the Joslin House via the drive way or up one of the garden paths leading from W. Lake Drive. If a guest has limited mobility they may drive up to the house and be dropped off at the door, but no parking is permitted in the drive way.
What should I wear?
Please dress nicely to maintain the high tea atmosphere of the event. You may wish to bring or wear comfortable shoes for walking the garden paths and trails. Some areas of the garden may not be accessible to those with limited mobility. Cameras are welcome. Depending upon the weather, you may wish to bring sunglasses or a hat while walking in the garden.
What's the refund policy?
As space is very limited refunds will be offered up to 24 hours in advance of the event, through the EventBrite site. After that deadline, we are not able to offer any refunds.
Do I have to bring my printed ticket to the event?
A list of all guests will be maintained by the host but bringing your ticket will expedite your seating and may prevent any confusion as to which sitting (noon or three p.m.) you have reserved.
How can I contact the organizer with any questions?
Please call us at 919-996-4773 or email info@cityofoaksfoundation.org.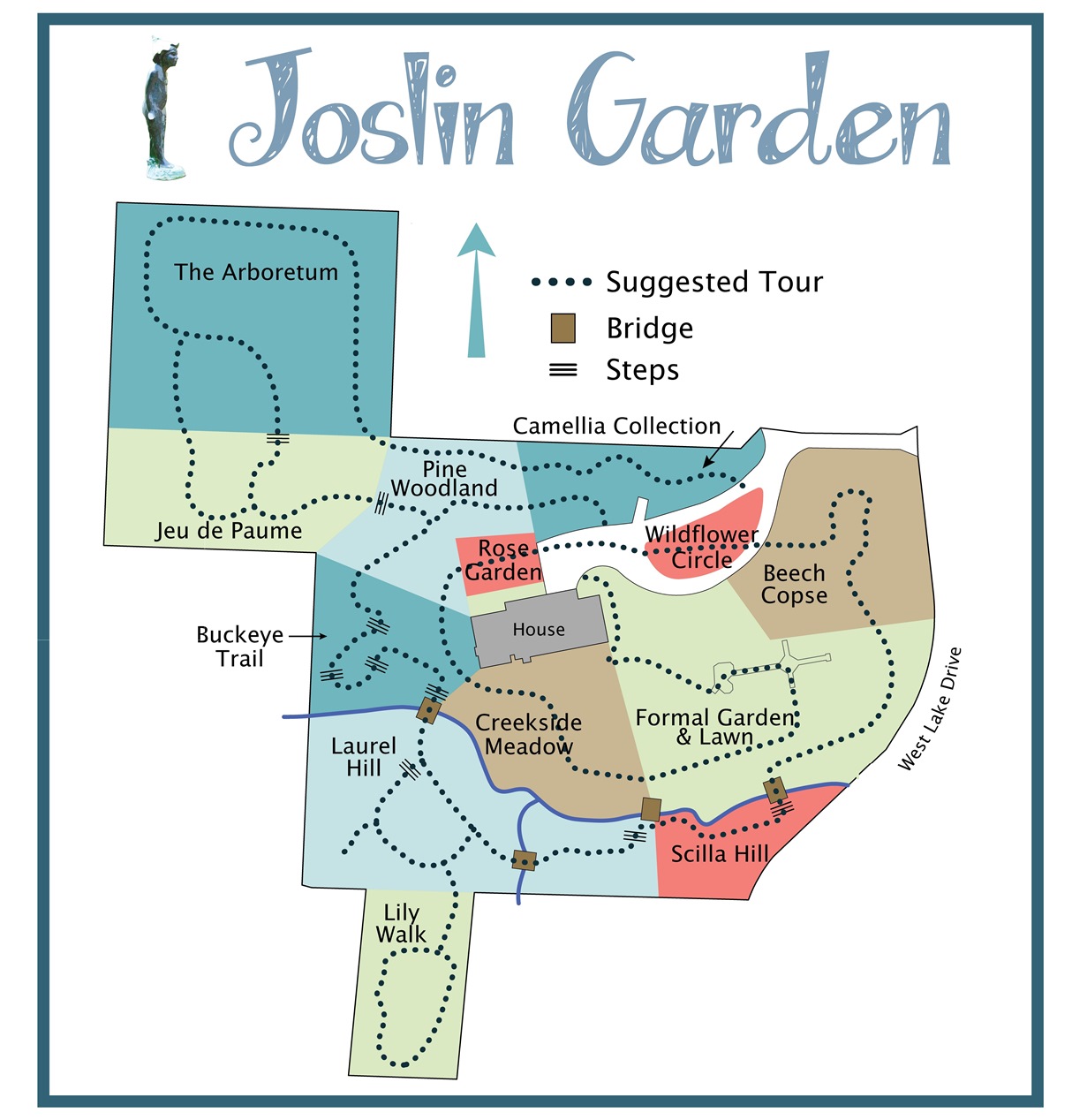 "Thanks to AARP for the generous support that made this special event possible, to help make this community a great place for all ages"