Fall Forum of the Antitrust, Franchising & Trade Regulation Section
Description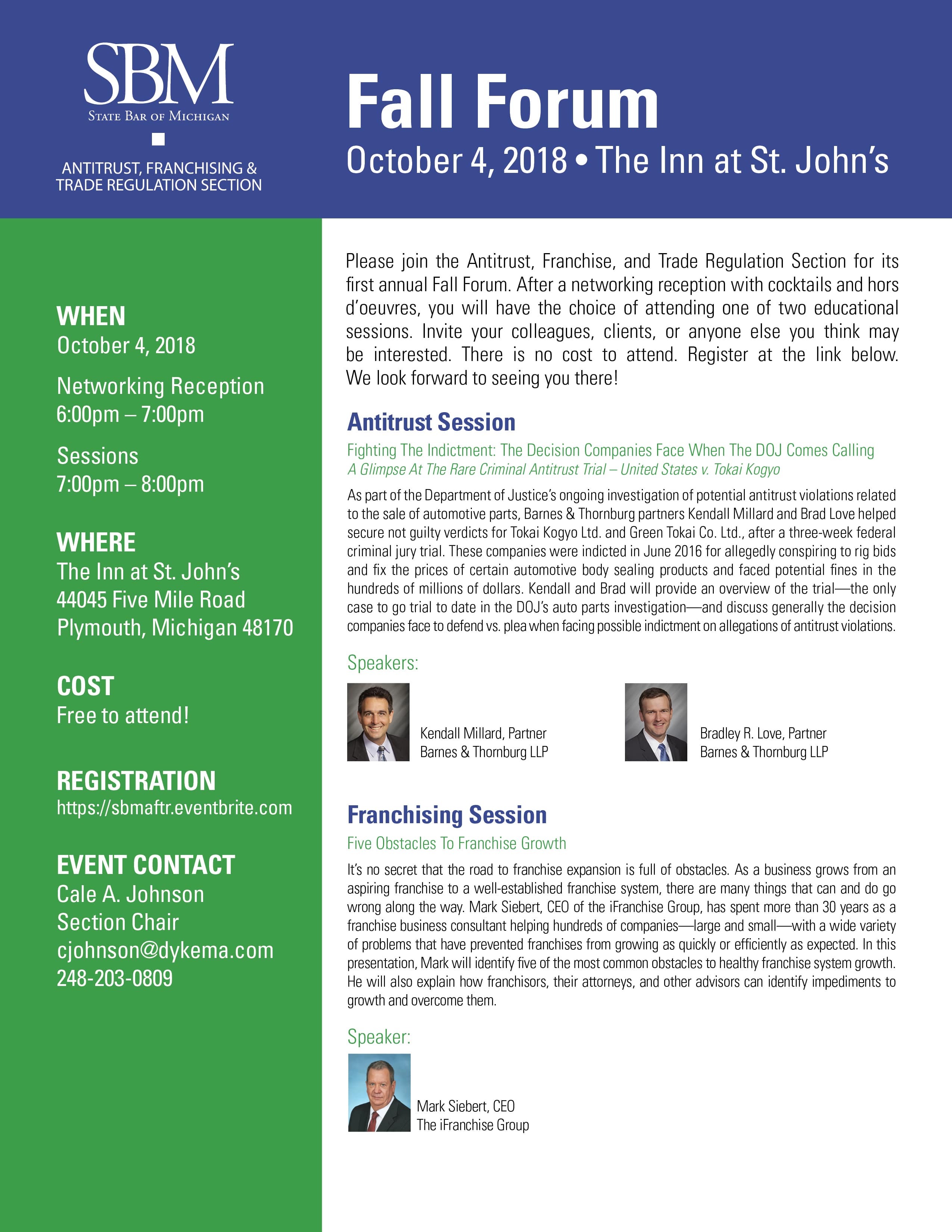 Please make sure that your browser has images turned on to see all of the information on this page.
FAQs
Do I need to be a member of the State Bar of Michigan, or of the Antitrust, Franchising, and Trade Regulation Section to attend the event?
No. This event is open to the general public. We encourage you to invite clients, colleagues, and guests to attend.
Which ticket type should I register for?
To allow us to plan the best use of the space, please register for a ticket based on the seminar which you plan to attend. There are a limited number of seats available in each of the two rooms, and we want to make sure we can accomodate as many people as possible to attend the seminar of their choice. If you later change your mind about which seminar you plan to attend, please contact us and we will be happy to adjust your registration. Please do not register for both seminars, otherwise we will contact you to determine which one you plan to attend.
Do I have to bring my printed ticket to the event?
No, you do not need to bring your printed ticket to the event.
How can I contact the organizer with any questions?
If you have any questions about this event, please contact:
Cale A. Johnson, Section Chair
cjohnson@dykema.com
248-203-0809