KINGMAKERS OF OAKLAND FALL FORUM 2021: POTENTIAL TO PROMISE
About this event
Kingmakers of Oakland's Annual
FALL FORUM 2021: POTENTIAL TO PROMISE
3-DAY VIRTUAL CONFERENCE TO ENGAGE, ENCOURAGE & EMPOWER BLACK YOUTH
OCTOBER 21ST & 22ND from 9:00AM-1:00PM PST
and includes THE LAB 3: Youth-led Tech Conference OCTOBER 23RD from 1:00 PM-3:00 PM PST (Adults thru 2:00)
THE LAB3 is FREE for ALL your students ages 13-21. (Register link is at bottom.)
JOIN US FOR THE EDUCATION CONFERENCE OF THE YEAR!
If you have a heart for Black Youth this the place to be! Kingmakers of Oakland shares the proven practices and strategies that empower you with the tools to improve the education and life outcomes for Black students!
Our Theory of Action "Healing the Fish, While Treating the Toxic Ecosystem ", has proven to be successful in school districts around the country!
The Fall Forum Speakers & Presenters will ENGAGE, ENCOURAGE, and EMPOWER YOU to increase your impact!
Our goal is for all Black youth to be given the chance to THRIVE in the public school system! So we can all go from Potential to Promise!
REGISTER TODAY! EARLY BIRD DISCOUNT AVAILABLE UNTIL OCTOBER 15, 2021.
This event will Sell Out! REGISTER NOW!
Registration closes Friday October 22nd.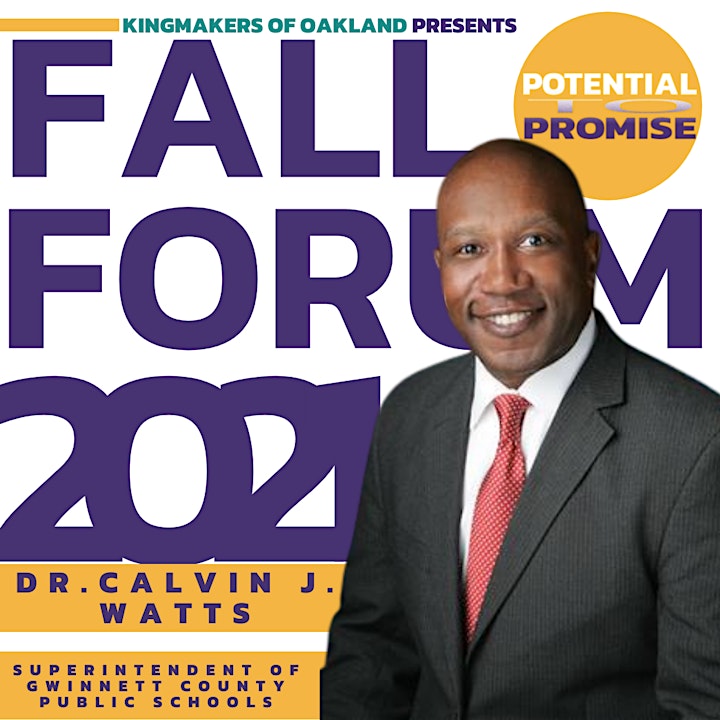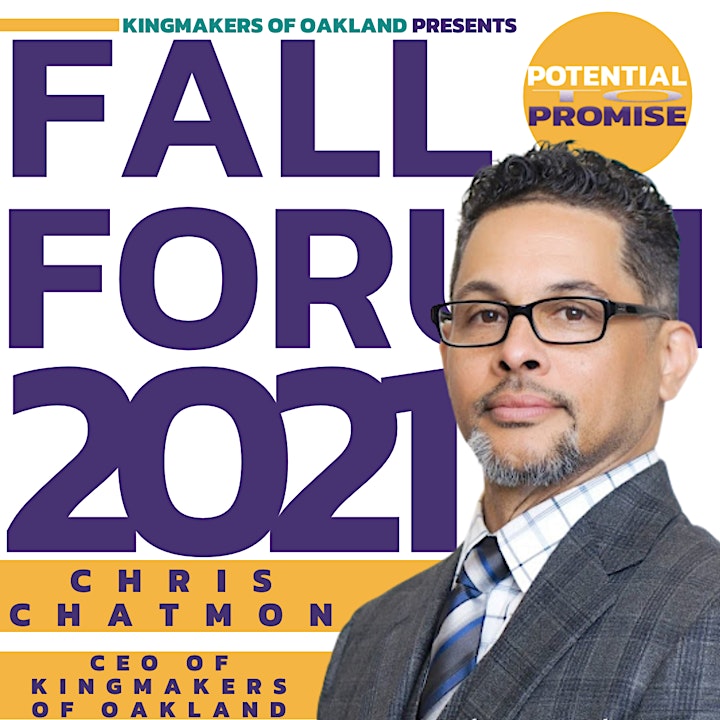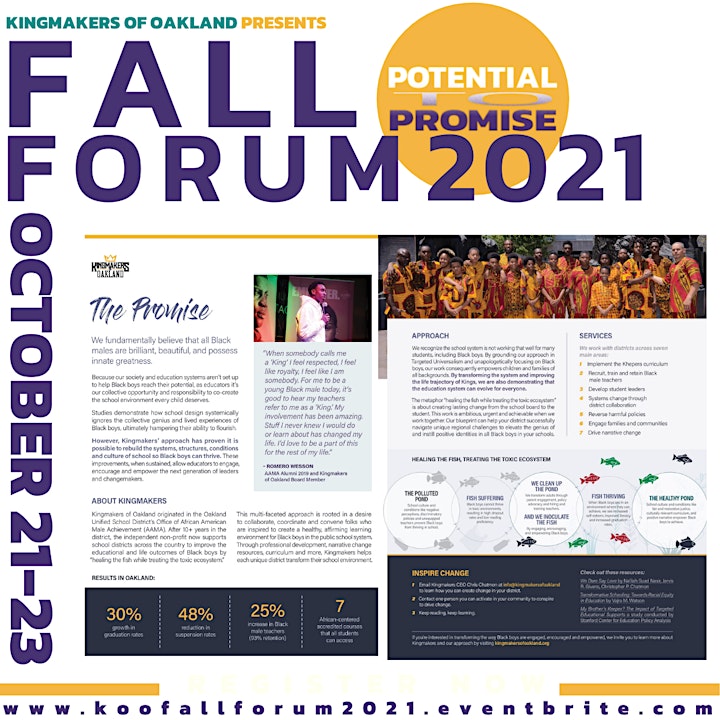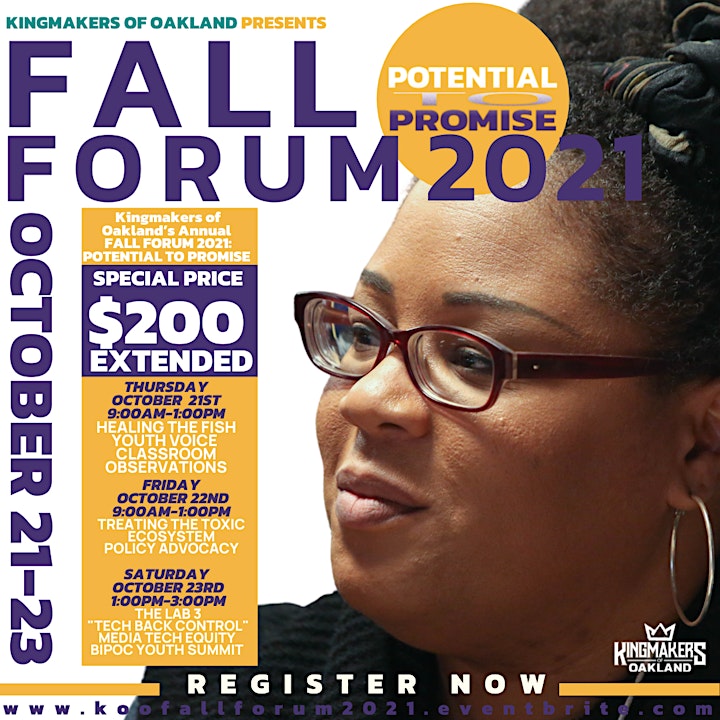 Payment Information:
Eventbrite is our Preferred Method for Payment.
Kingmakers of Oakland's 3 Day Virtual Fall Forum is $250
PAYMENT OPTIONS:
Credit Card
Debit Card
PayPal
*TICKET SALES END 10/20/21 *
If you need an invoice generated in order to process payment:
Complete a Check Registration Form
Email to info@kingmakersofoakland.org
An invoice will be emailed to you.
Multiple Attendees/Registering On Behalf of Someone:
If purchasing multiple registrations or registering on behalf of someone else, you will be prompted to enter names and emails for each attendee.
It is critical that you include the actual attendee's email as this is how they will access the online content.
If your school district regularly blocks emails, we highly suggest using a personal email i.e. Gmail.
Again, each attendee's actual email address needs to be entered during registration or they will not be able to access the online conference.
*Please Note*
All checks should be made payable to Kingmakers of Oakland.
Registration is not complete and your space is not reserved until we receive full payment.
*TICKET PURCHASE IS NON REFUNDABLE *
Contact Information:
Kingmakers of Oakland at info@kingmakersofoakland.org
Date and time
Location
Refund policy