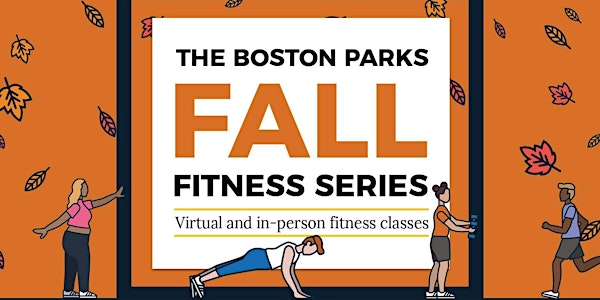 Fall Fitness Series Virtual Yoga
Fall Fitness Series offers Bostonians and visitors FREE workouts in parks throughout Boston and virtually. Open to all fitness levels.
About this event
Susie's classes are designed as slow flow vinyasa, providing ample time for movement and awareness of your body, but also providing time to work on stretching and more relaxing postures. All levels welcome!
Class will be led by Susie Donahue.
*The Boston Parks and Recreation Department and the Boston Public Health Commission (BPHC) host the Fall Fitness Series, sponsored by Blue Cross Blue Shield of Massachusetts. Learn more here: boston.gov/fitness.