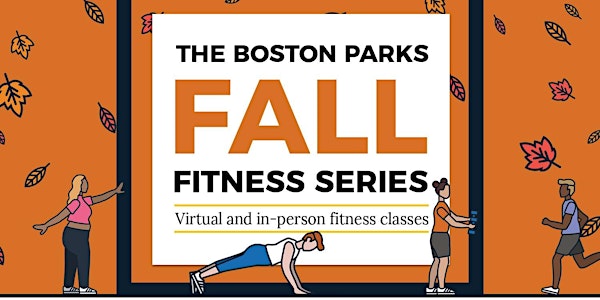 Fall Fitness Series Virtual Dance Fit
The Fall Fitness Series offers Bostonians and visitors FREE workouts in parks throughout Boston and virtually. Open to all fitness levels.
About this event
Dance Fit is a cardio dance based class that will get your heart pumping and hips shaking while combining strength moves to get you stronger! Move and dance to the beat while breaking a sweat and torching calories.
Class will be led by Kelly of K-Energy Fitness: www.k-energyfitness.com
*The Boston Parks and Recreation Department and the Boston Public Health Commission (BPHC) host the annual Boston Parks Fall Fitness Series, sponsored by Blue Cross Blue Shield of Massachusetts. Learn more here: boston.gov/fitness.