About this Event
***Carnival games are free play. Then tickets are turned in for redemption prizes and services.**
===PRE- REGISTER HERE FOR A FREE RAFFLE TICKET!!
+++DO YOU HAVE A LITTLE CARNIVAL QUEEN?
REGISTER HERE FOR AN ENTRY TO THE CARNIVAL QUEEN FOR A DAY!
CARNIVAL QUEEN FOR A DAY-
YOUR QUEEN WILL RECEIVE A SPECIAL QUEEN PACK. IT WILL HAVE SOME SPECIAL QUEEN ITEMS. THE QUEEN WILL BE RANDOMLY CHOSEN AT THE START OF THE EVENT AT 1145AM AND POSTED AT 12PM. THE QUEEN WILL RECEIVE QUEEN-LIKE TREATMENT INCLUDING A FREE FACE PAINT, FREE NAIL ART FOR EACH NAIL, A RIBBON AND A CROWN AND A BAG OF GOODIES. DRESS HER IN A PARTY DRESS AND LET THE DAY BEGIN. ALL ENTRANTS WILL RECEIVE A SPECIAL GIFT. COST FOR ENTRY IS $3.00 PER CHILD. AGES 5-10.+++
Merchandise vendors, carnival games, food and more...Rain or shine.
It is an indoor and outdoor festival with food, games, vendors and fun.
Pet friendly event. Pets must be on a leash.
**Not a church sponsored event but the church is receiving a portion of money from this event for space rental.**
TEEN VOLUNTEERS NEEDED. PLEASE GO TO THIS LINK FOR INFO AND SIGN UP.
https://signup.com/go/gpqJpGD

CARNIVAL GAMES/SERVICES:
==THESE ARE FREE TO PLAY GAMES WHERE YOU CAN WIN TICKETS TO REDEEM TOWARDS PRIZES AND SERVICES.==
CARNIVAL GAMES: OUTSIDE
RING TOSS
BALL TOSS SPONSOR- OUTSIDE
Karin Porter - Norwex Independent Consultant
BUCKET BOUNCE
DUCK POND
LIMBO
RING EM
DICE GAME
BASKET BALL
INSIDE-
CLAW GAMES ARE 1 TICKET AT REDEMPTION PER TRY.
GUMBALL MACHINE 1 TICKET AT REDEMPTION PER GUMBALL.
VARIOUS PRIZES RANGING FROM 1 TICKET ON UP WILL BE A REDEMPTION TABLE.
SERVICES- THESE ARE REDEMPTION TICKET COSTS. -INSIDE
NAIL ART 5 tickets per nail
*BALLOONS SPONSOR- 5 tickets per balloon
Liem Nguyen-Avant Dental
HAIR DECORATIONS 10 tickets per item
TEMPORARY TATTOOS 10 tickets per tattoo
FACE PAINTING- 15 TICKETS
******************************************************
FREE KIDS' AREA INSIDE:
THERE WILL BE SOME COLORING/WORKSHEETS AND A FREE VIDEO GAME PLAY SET UP.
LIMIT ONE SHEET AND TIME LIMIT MAY BE ENFORCED ON THE VIDEO GAMES IF OTHERS ARE WAITING.
AGES 5+ FOR COLORING AND 8+ FOR VIDEO GAMES. THERE WILL BE VOLUNTEERS IN THE ROOM BUT PLEASE TRY TO SUPERVISE YOUR KIDS. GAME MACHINES AND ACCESSORIES ARE FRAGILE.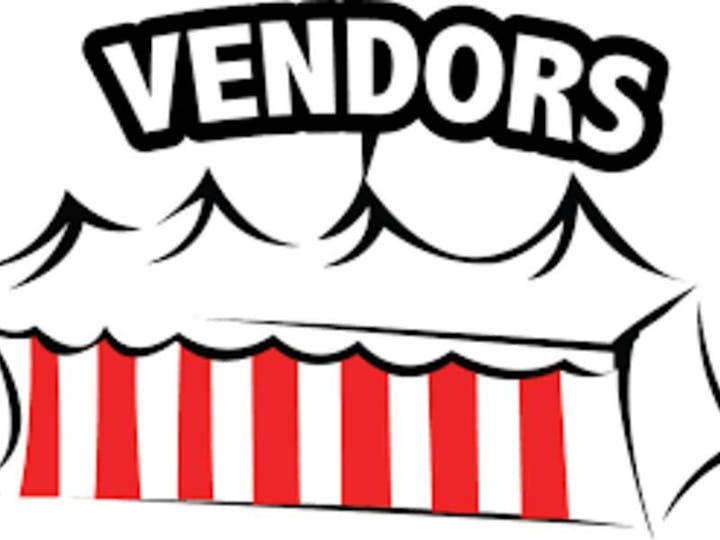 HEALTH AND WELLNESS
Isagenix with Linda Roth - Inside
revital U with Linda Pigg- Inside
Color Street with Amy Ray- Inside
Younique with Mary Weber- Inside
Blessed Mess Cosmetics- Ashley Kennedy- Outside
Cristina's Artistry (lashes) - Elsie Pineda Outside
**No more heath, wellness.body or makeup sales.***
HOME GOODS
Scentsy with Josefina Casillas- Inside
Baby Cakez- Kesha Thompson- Outside
CC Tupperware & Wreaths- Claudia Cruz- outside
CLOTHING,JEWELRY AND ACCESSORIES
Papparazzi with Shay Solamenté- inside
Feather Together- Meggie Orgain- OUTSIDE
Thirty-One Gifts- Barbara Youngman- outside
BeadIt- Sandra Reames- Outside
FOOD SALES
Ned's Mama Cafe Truck - Tara Howard- outside
M & M Bakery- Erica Tompkins- outside
Heavenly's Confectionery-Nelson Martinez Outside
**no more food sales**
Hand Made Crafts
Crafty Jacky -Jackelyn Argueta- Outside
CC Tupperware & Wreaths- Claudia Cruz- outside
Bugg and Brother- Lindsey Ryan- Outside