Sales Have Ended
Ticket sales have ended
Thanks for Pre-purchasing you will receive a confirmation email shortly
Sales Have Ended
Ticket sales have ended
Thanks for Pre-purchasing you will receive a confirmation email shortly
Description
Are you ready for the main event of summer? Schweitzer's Fall Fest is almost here!
Schweitzer is hosting our 27th annual Fall Fest this year! The festival begins Friday afternoon with two bands and over 80 beers, ciders, seltzers, and a handful of wines. Bring your blankets as they're be live music all weekend! The beer tent will be on the tennis courts near the bottom of the Great Escape Quad so you'll never be too far from the beer. The party continues Saturday, Sunday and Monday with 8 more bands! For the kids we'll have the soda station where they can mix their own flavors and create wild concoctions. We'll have arts and crafts vendors throughout the village and a food court nearby.
Please note that all purchases are final and glasses must be picked up by Monday, September 2 at 3pm. We cannot mail glassware. You will need an ID to take possession of your new treasures and to imbibe in the vast variety of beer. All glasses come with 3 tokens to fill the glass.
SCHEDULE:
Chairlift
11am - 5pm Friday
11am - 6pm Saturday & Sunday
11am - 5pm Monday
Beer Tent
4pm - 8pm Friday
12pm - 7pm Saturday & Sunday
11am - 4pm Monday

Live Music (see below for lineup)
4pm - 8pm Friday
12pm - 7pm Saturday & Sunday
11am - 4pm Monday
If you purchase online, you can come directly to the merchandise/pre-sales tent on the tennis court to pick up your goodies. *All prices listed are base prices. Eventbrite adds their own fees plus 6% Idaho Sales Tax & 1% SMCA Fee.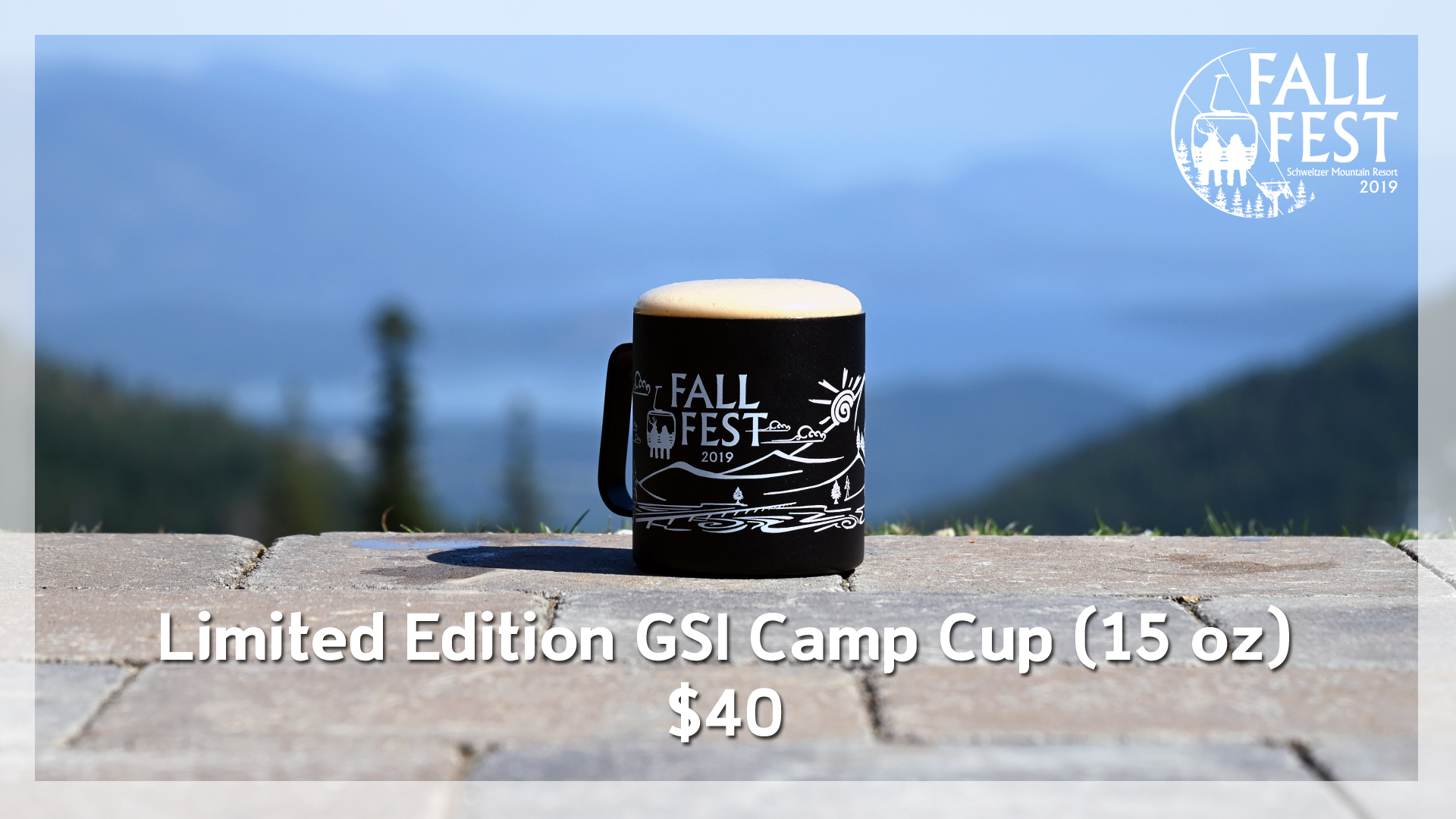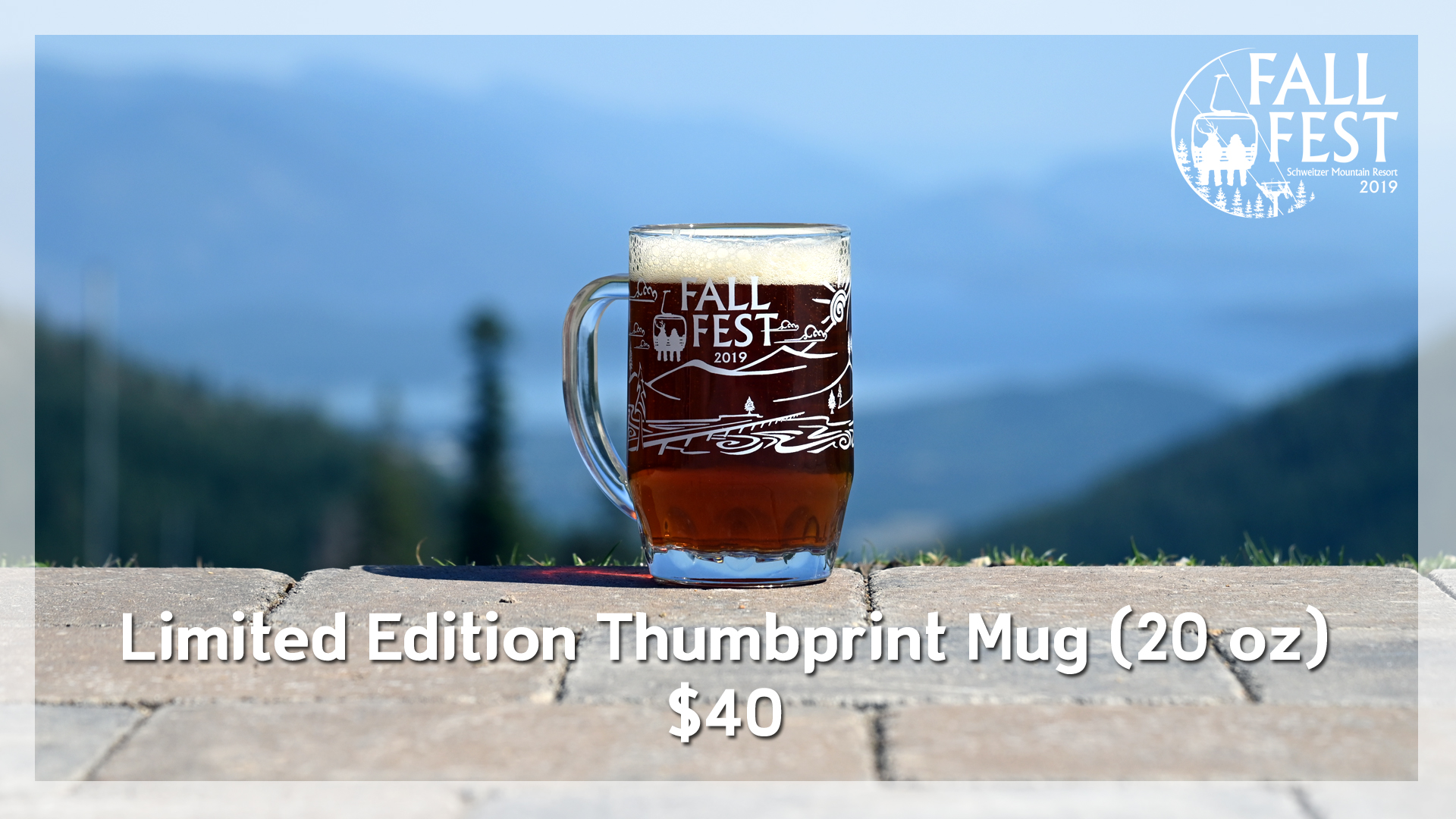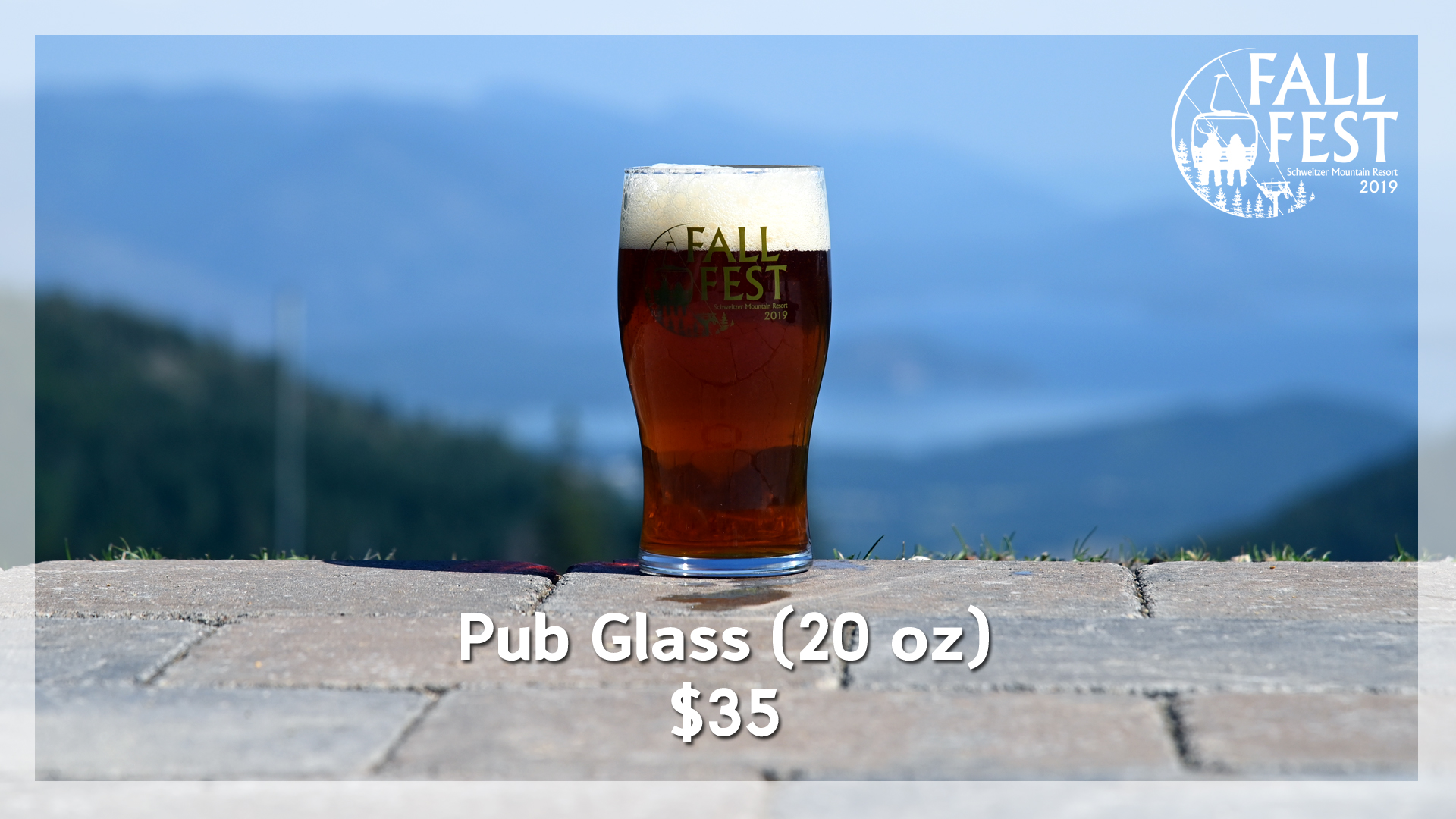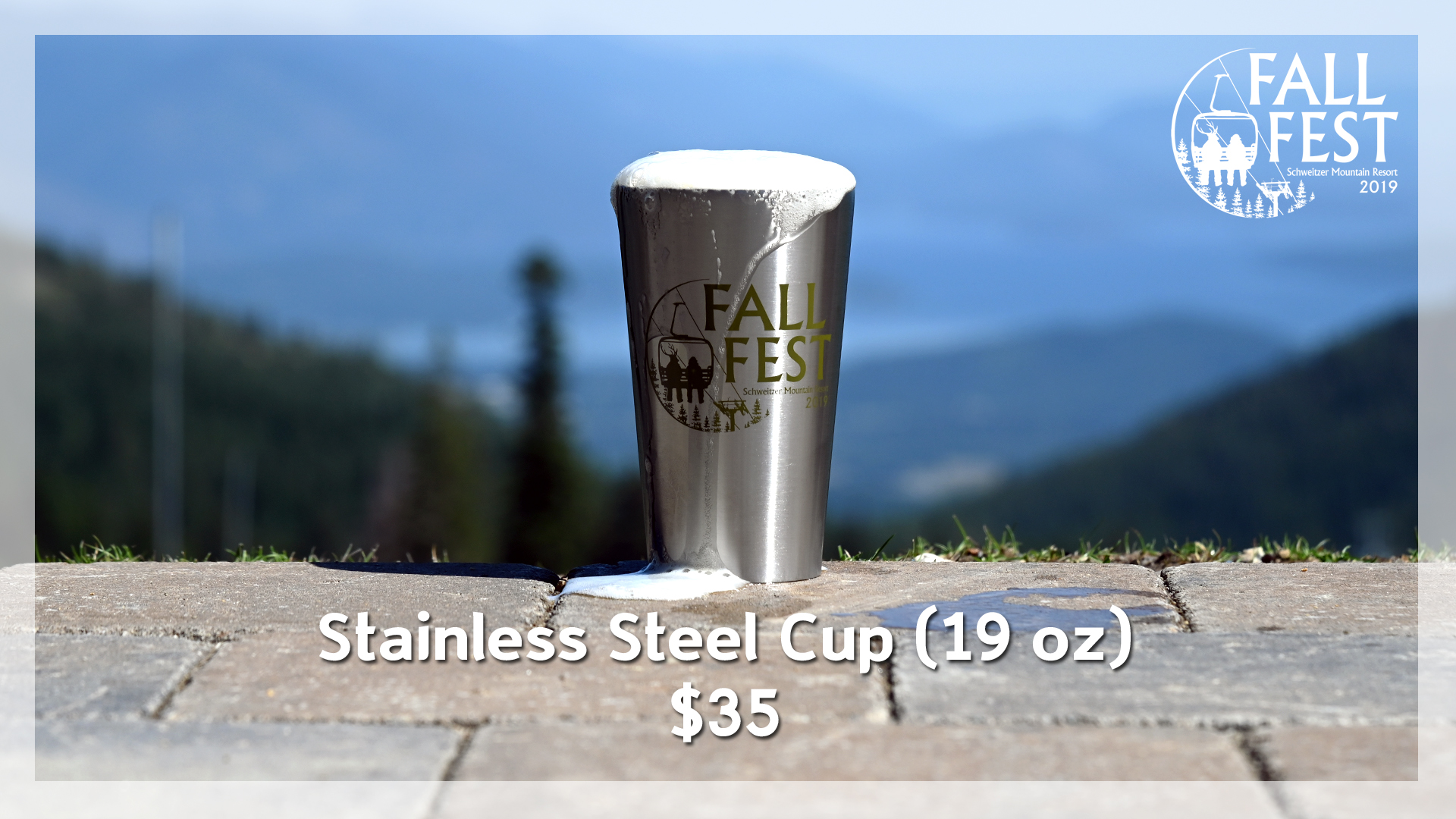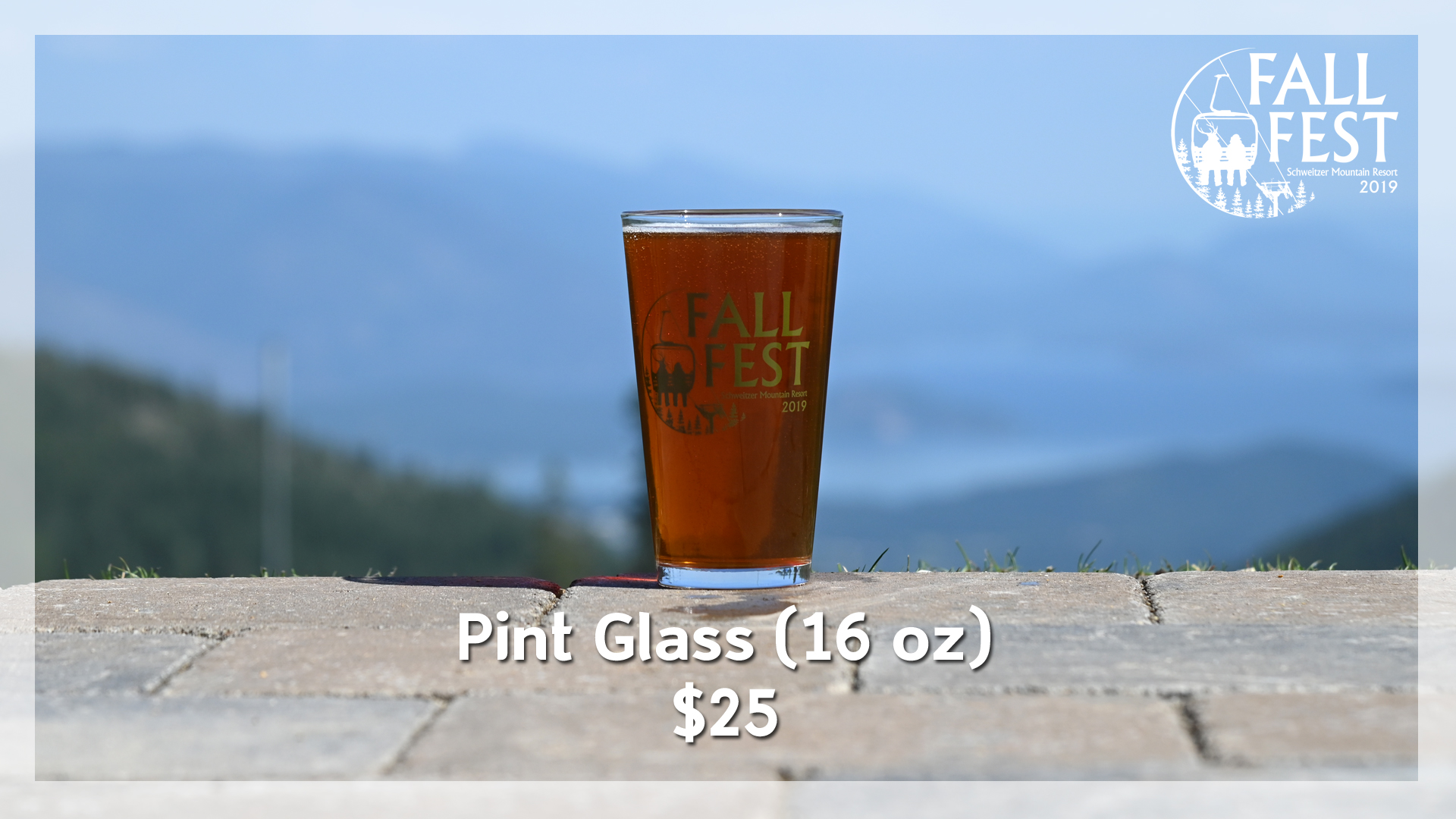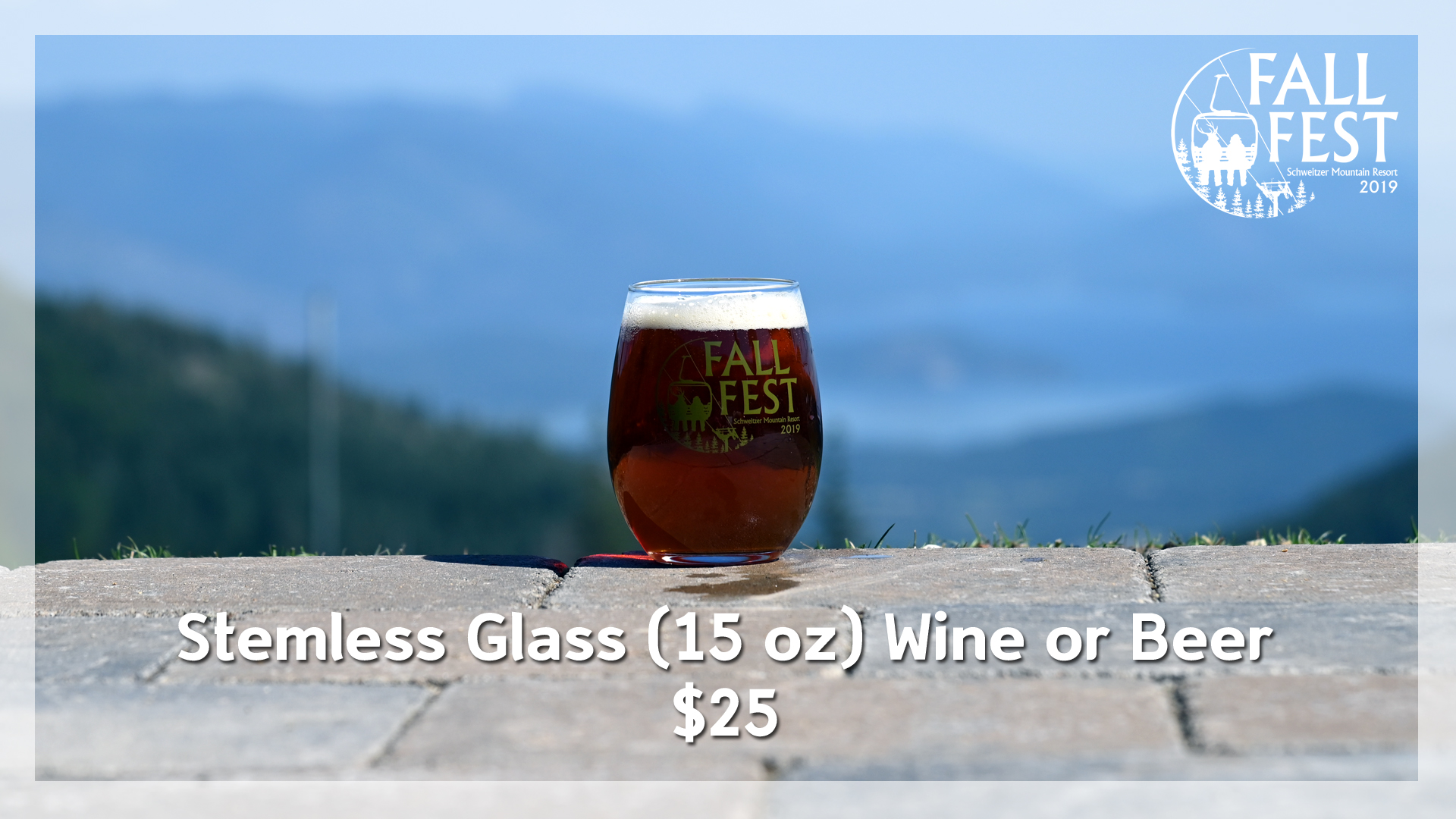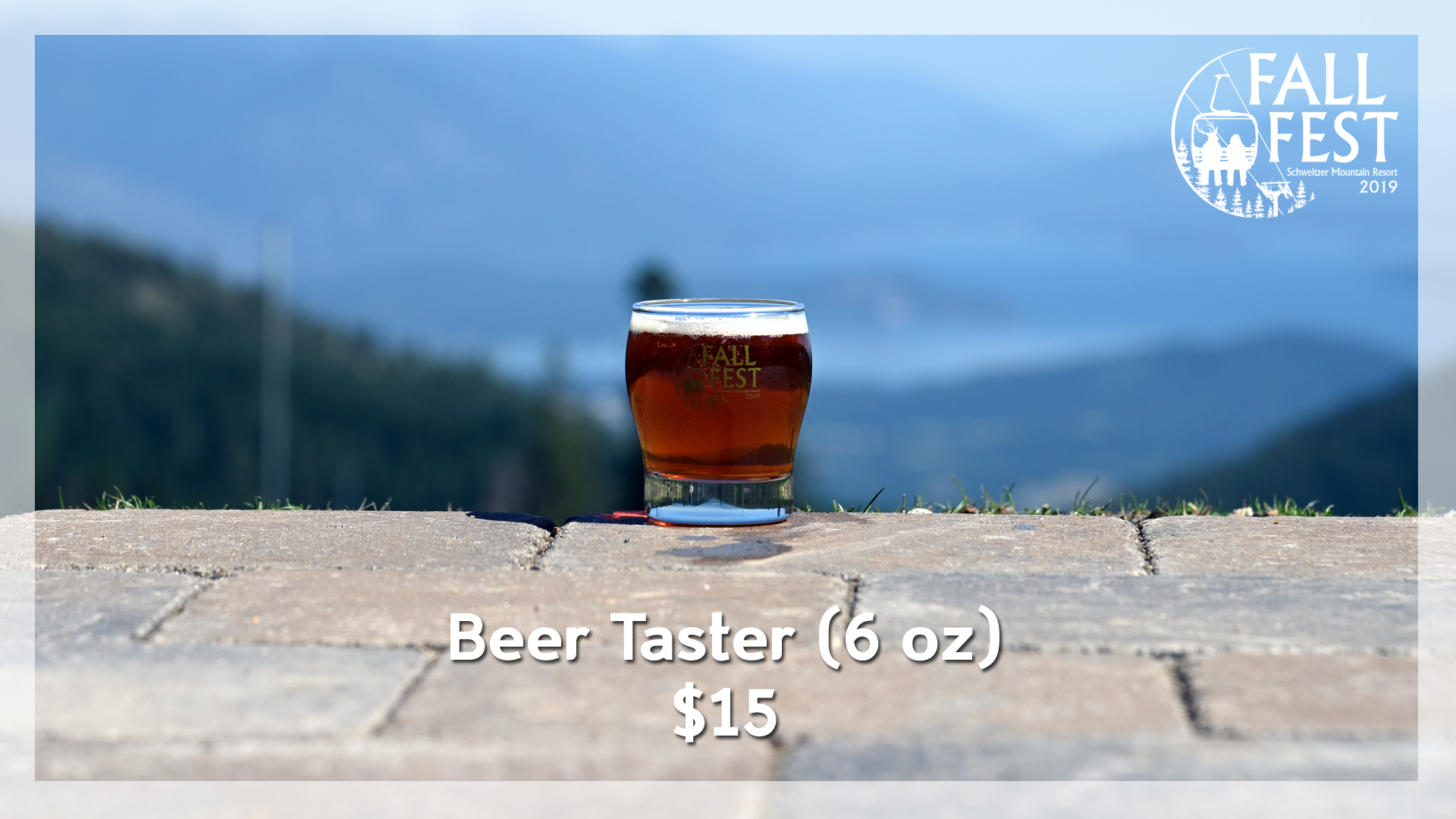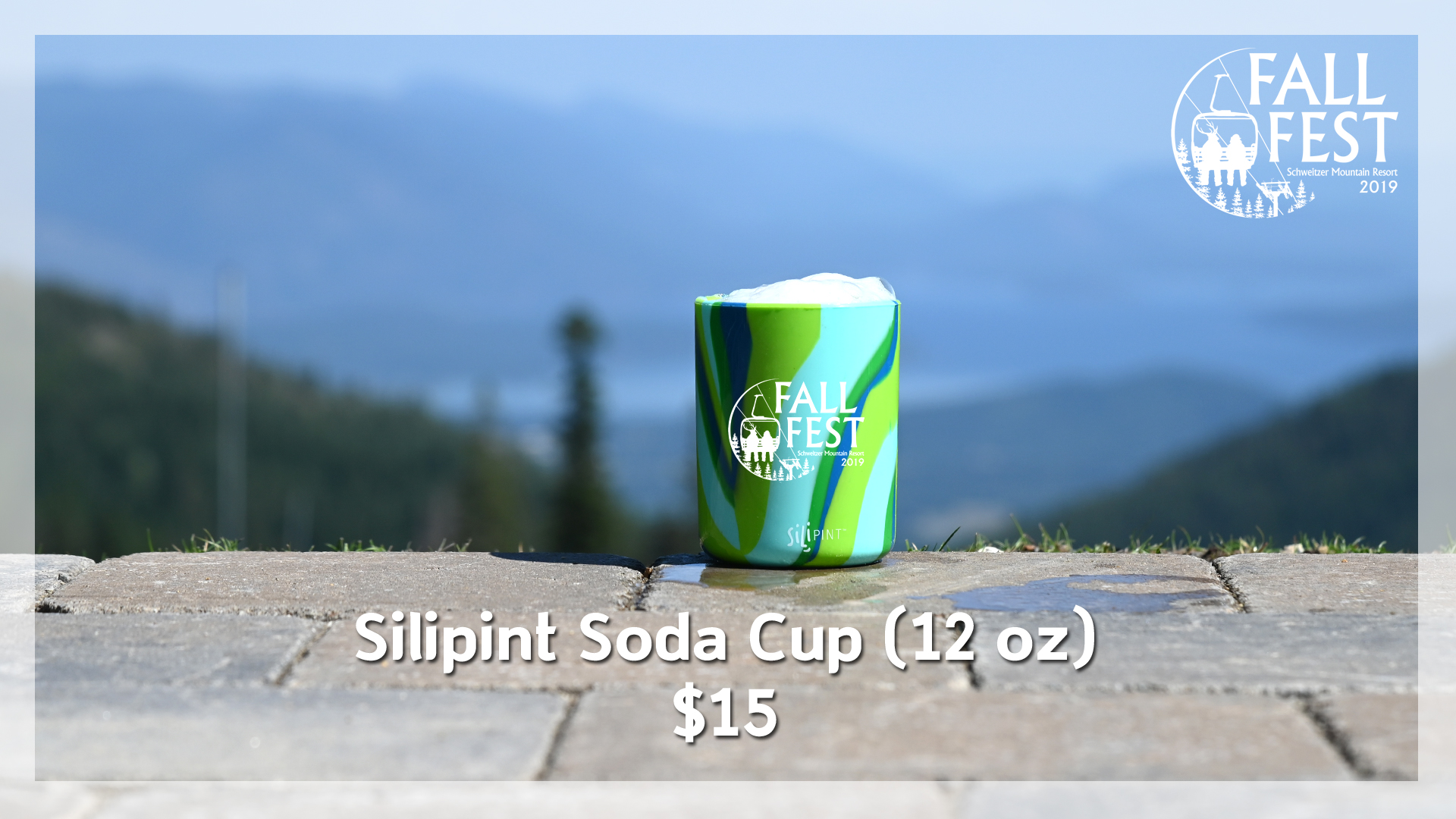 Interested in the music line up?
MUSIC SCHEDULE:

FRIDAY Evening: August 30
4:00pm - 5:30pm Far Out West
6:00pm - 8:00pm Santa Poco

SATURDAY - August 31
Noon - 2:00pm Miah Kohal Band
2:30pm - 4:30PM Nate Botsford Band
5:00pm - 7:00pm World's Finest

SUNDAY - September 1
Noon - 2:00pm Balance Trick
2:30pm - 4:30pm Josh Farmer Band
5:00pm - 7:00pm Ron Artis ii & The Truth

MONDAY - September 2
11am -1:30pm Trego
2:00pm - 4:00pm Sol Seed

SPOT Bus Shuttles:
Friday 3pm - 8:30pm
Saturday 10am - 8pm
Sunday 10am - 8pm
Monday 10am - 5pm
Spot Bus Shuttles will run between the Red Barn and the village every 30 minutes. Plus, the routes will connect to town.
Schweitzer Fall Fest FAQ's
What is the admission cost?
Zip, zilch, zero - it costs nothing to listen to the music. Best deal on the planet! See below for tasting pricing.
Will glassware be available to purchase at the event?
Yes! However, we will run out of some varieties as the weekend goes on. The lines at the entry tent can get pretty long as well. It is recommended to pre-order.
How does this work if I want to purchase beverages?
When you arrive, you can purchase the festival package of your choice. This can be a beer, wine or soda package. For beer, we have several glasses that range from 6 ounces to 20 ounces. Each beer glass comes with 3 tokens redeemable for beers at any of the taps at the beer tent. Wine packages include a glass with 3 tokens for 4 ounce pours of wine. Soda packages are a Silipint cup with 3 tokens for soda mixing at the CocaCola tent.
Why would I want to purchase my glasses online?
Every year we run out of the annual "favorite". Every year we purchase more. We have ordered tons of glasses, but if there is one you REALLY want, then this assures you can get it. Besides that, you can pick it up at the merchandise tent and hopefully find a shorter or at least faster line there! Service fees do make the glasses a bit more expensive, but we think it will be worth it!
What if I pre-purchase a glass and it rains?
Bring a rain jacket – we dance to great music and sample beer rain or shine! The glasses and tokens are good all 4 days.
There are no refunds and you can pick up your glass as late as 3pm on Monday.
Can I use my glass and tokens all 4 days?
Yes! However, your glasses and tokens will not be good for future events and cannot be returned or redeemed for cash.
Can I just pay cash for a beer from the tent?
Sorry, but all transactions for beer and wine are with tokens purchased at the entry. You can purchase tokens throughout the day at the merchandise tent.
What if I just want to buy a beer, a glass of wine or a soda?
You are more than welcome to purchase a token for a beer in a standard plastic beer cup. Please note that single beers do not include tasting. Soda is available for purchase at the food tent. Glasses of wine are available at our restaurants.
Can I use my mug from last year or bring my own glass?
Sorry. We can only pour beer into this year's glasses or the plastic single beer cups.
Can I bring my own beer?
The State of Idaho Liquor Laws prohibit any outside alcohol on Schweitzer property. Beer or wine purchased off of Schweitzer Mountain is subject to confiscation and that is no fun!
Is there food available for purchase?
You bet! In addition to the amazing BBQ, Chimney Rock, Gourmandie, Pucci's Pub and Powder Hound Pizza will be open. Sky House, our mountain top restaurant, will also be open throughout the event. We have an amazing food court that will include Meltz, Mandala Pizza, Burger Dock and much more!
Can I bring my dog?
Yes, but keep in mind that this is a very busy event and your dog must be well socialized and on a leash at all times. Dogs cannot ride the chairlift or enter most of the buildings with the exception of service animals.
Are there ID requirements or an age limit to enter the event?
Any age is welcome but you must be 21 or over to enjoy alcholic beverages. ID's are required to be on your person at all times.
What about parking?
Parking is $10 in the main Lakeview Lot nearest the village. There are 3 other lots available at no charge. We HIGHLY recommend taking the SPOT Bus from town or the Red Barn.
I'd like to bring up my RV - can I do that?
Yes - the fee is $20 a night for dry camping (no hookups available). Please see review the policies at www.schweitzer.com/summer-rv-parking/ to make sure you are aware of all the parameters. The RV's use a parking lot and arrivals late in the day may have difficulty negotiating the lot. You may be asked to park elsewhere until the evening when the lot clears.
Is my purchase transferrable?
Yes, but this must happen online before the site closes at midnight on Wednesday. We cannot accept phone calls on the day of the event and you will need an ID to pick up your glasses.
Can I get a refund?
Sorry but no. We are providing this option so you can purchase the limited edition glassware. We will hold it until the end of the event for you but cannot provide a refund or mail glassware.