Description
Fall Feast & Celebration of A Larry Long L.I.F.E.
Hawks Ridge Ranch
5pm Feast 6-9 pm Concert
457 County Road U Hudson, WI
All are welcome! Join us for a Autumn Feast and Concert, bring your family and friends.
Bring your favorite dish to share.
Hay bales to sit on, bring chair or blanket if you like. BYOB.
$50 suggested donation.
Fall Feast with a true American Troubadour, who celebrates LIFE through
Love, Labor
Indigenous
Family, Farmers
Earth and Environment
Larry Long is a singer-songwriter, spoken word poet, seeker, activist, and storyteller. Well traveled across the world, wherever he goes he celebrates people and places in song.
Like his artistic forefathers Pete Seeger and Woody Guthrie before him, Long's sense of place and time is eloquently captured in his music and in the powerful community building he's done with elders and children all over the country and abroad.
Author Studs Terkel called Long "a true American Troubadour." When Pete Seeger was told that Larry is often referred to as the Pete Seeger of Minnesota, Pete replied, "I would be honored to be called the Larry Long of New York."
Long's work has taken him from rural Alabama to the Lakota communities in South Dakota. He has given musical voice to struggling Midwest farmers, embattled workers, and veterans. He was the troubadour for peace on Soviet/American peace cruises, sang for Mrs. Rosa Parks at the 45th anniversary of the Montgomery Bus Boycott and organized the Mississippi River Revival, a decade long campaign to cleanup the Mississippi river. He assembled the first hometown tribute to Woody Guthrie in Okemah, Oklahoma, which today has evolved into the annual Woody Guthrie Folk Festival.
Larry has sung at major concerts and festivals throughout the United States and world, including Awesome Africa Festival (South Africa), Smithsonian Folklife Festival on the National Mall (Washington DC), Winnipeg Folk Festival (Canada), Hollywood Bowl with Kris Kristofferson, and at Madison Square Garden with Joan Baez and many others for Pete Seeger's 90th Birthday Celebration. What Long loves most, though, is weaving that golden thread in story and song between the many nation's of people who call this land home.
Event Updates also found at Hawks Ridge Ranch Facebook page.
Contact:
715 426-7350
thehawk@gmail.com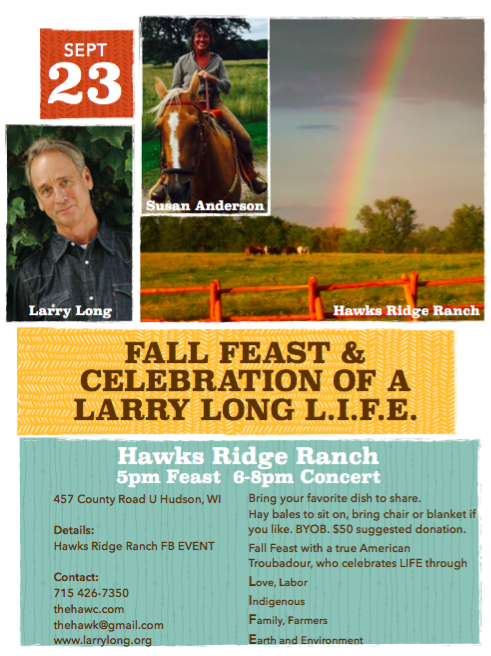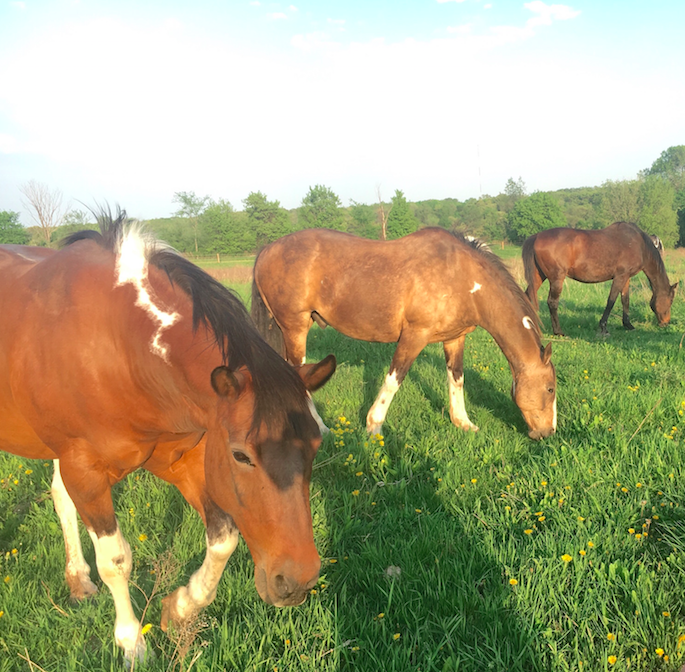 Date and Time
Location
Refund Policy