Fall Design Week + Access/Design is thrilled to welcome a dynamic line-up of talent including AD 100 Interior Designer Corey Damen Jenkins
About this event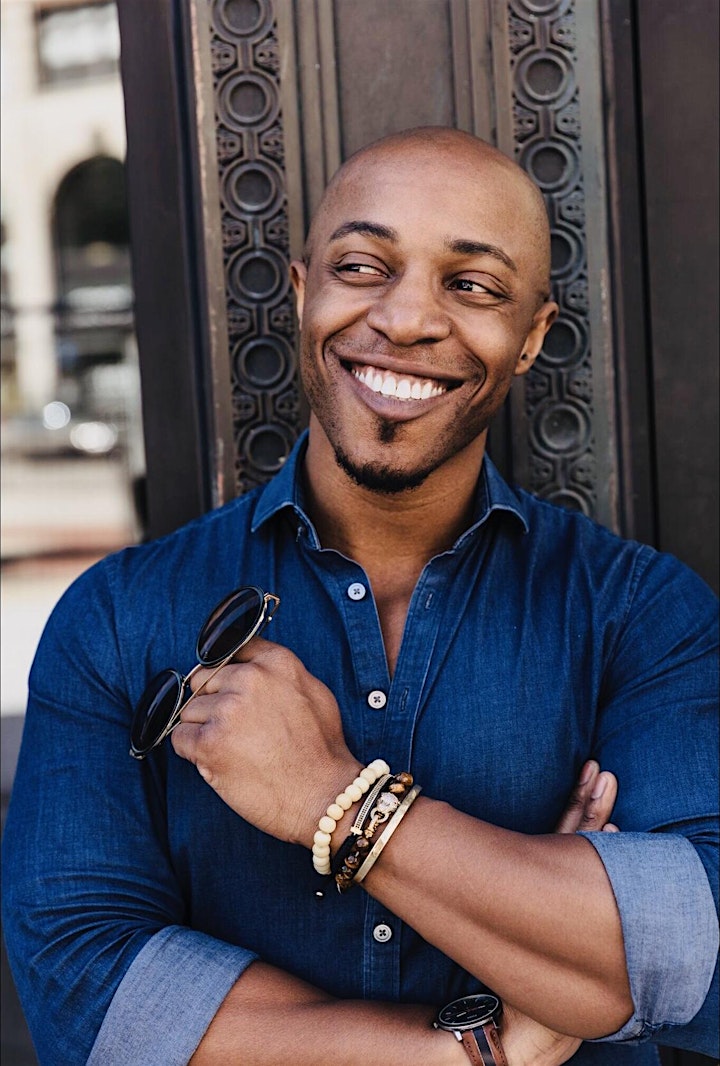 SCHEDULE OF EVENTS
Tuesday, October 5
10 am
VIP Reception to Meet Corey Damen Jenkins Join us for a reception to welcome Corey Damen Jenkins to Houston. For VIP ticket holders.
Hosted by Design House Showroom
11 am
Modern Luxury Interiors Texas presents Corey Damen Jenkins Keynote Presentation Corey Damen Jenkins presents his first, new book Design Remix, A New Spin on Traditional Rooms (Rizzoli). His take on classic interiors that have been beautifully reimagined for today's tastes. With introductions and Q&A with Modern Luxury Interiors Texas -Texas President Blake Stephenson.
Books will be for sale at event. A book signing and luncheon will follow the program.
Hosted by James Craig Furnishings Showroom.
1:00 – 3:30 pm
Lake Flato: The Houses: Respecting the Land (Rizzoli) Ted Flato and Evan Morris, Lake/Flato Architects present their new and recent projects demonstrating the inexhaustible potential of the modern house to enter into a dialogue with nature.
&
Bishop's Lodge - Rediscover an American Landmark HKS Hospitality Interiors Global Design Director Mary Alice Palmer and developer Richard Holland will present their work on the reimaging of the historic Bishops' Lodge in Santa Fe. The developer and the design team looked to create a modern hospitality experience that respects the property's history, original architecture and sense of place.
&
Santa Fe Modern – Contemporary Design in the High Desert Author Helen Thompson presents her newest book which is the first survey of modernist and contemporary architecture and interiors in the richly layered architectural history of Santa Fe, New Mexico .
Books will be for sale at event. Book signings and reception follow the programs.
The afternoon presentations will be hosted by Thorntree Slate & Marble Showroom.
Wednesday, October 6
11 am – 1 pm
Benjamin Moore: The Human Color Experience and Color Trends 2021 1 Hour CEU Presented by Annie Miranda-Sommer This course explores physical and emotional responses to color that shape our color preferences, in addition to insight on color trends with the Color Trends 2021 Palette and a preveiw of 2022 Color of the Year.
Followed by a Chef's luncheon. You could be a lucky winner – door prizes, raffles and gift bags!
1 pm – 3 pm
Solving Accessibility, Wellness and Sustainability 2 Hour CEU, Presented by Fred Jackson, Estudio Group In this course you will learn how to use accessibility, wellness and sustainability concepts in designs for home, office and recreational areas for an improved quality of life.
The CEU presentations will be hosted by Kitchen & Bath Concepts Showroom.
Thursday, October 7
4 to 6 pm ACCESS /DESIGN PRESENTATIONS
"Form and Function for Everyday Living" with Talbot Cooley, Talbot Cooley Interiors
"From Traditional to Transitional: Mixing Styles to Create a Unique Home" with Janus Lazaris, Janus Design Group
Hosted by Meredith O'Donnell Fine Furniture, 7150 Old Katy Road @ Loop 610
Friday, October 8
10 am to Noon ACCESS /DESIGN PRESENTATIONS
"Staying Power: A Thoughtful Approach to Personalized Design" with Laura Manchee, Laura Manchee Designs
The Art of Living/Living with Art" with Kelly Gale Amen, Kelly Gale Amen Design
Hosted by Meredith O'Donnell Fine Furniture, 7150 Old Katy Road @ Loop 610
Organizer of FALL DESIGN WEEK + ACCESS/DESIGN - Meet the Design Experts!
Houston Design Events is a marketing and special events company that specializes in the residential and commercial design industries.  Located at 7026 Old Katy Road inside the Houston Design District, Houston Design Events has a 20 year history of marketing and event programming for The Houston Design Center, Showrooms, Design Studios, Affinity Partner, Sponsors and Media Partners..