Description
Join The Data Incubator for an instructor-led online class that teaches the foundations of data science. This part-time course is geared towards giving working professionals with no previous data science experience an immersive, hands-on experience with foundational data science techniques.
Classes will be held from 7-9 PM ET on Tuesdays and Thursdays. Classes will be held on the following 16 days: 9/25, 9/27, 10/2, 10/4, 10/9, 10/11, 10/16, 10/18, 10/23, 10/25, 10/30, 11/1, 11/6, 11/8, 11/13, 11/15.
The deadline to register is 11:59 PM ET on 9/14/18.
If you have any questions regarding the Foundations course, please reach out to Sarah Fugate at sarah@thedataincubator.com.
---
Course Content:
The course covers two themes: Introduction to Data Wrangling and Introduction to Predictive Analytics.
You will learn the following essential data science skills:
Manipulating and Analyzing Structured Data


Programmatically Working with Differently Formatted Data and Messy Unstructured Data

Efficient Coding Leveraging Advanced Programming Concepts

Understanding Noisy Data: Probability and Statistics Fundamentals

Predicting the Future: Fundamentals of Modelling

Accurate Modelling: Understanding Non-normal Distributions
---
FAQs
What is the refund policy?
Unfortunately, there are no refunds available.
---
About the Instructor: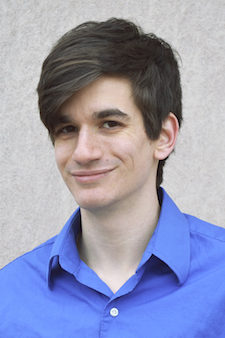 Dylan Bartgeil is the instructor for our Data Science Foundations course. Dylan has a PhD from NYU in experimental physics and experience in image analysis, vectorized computation, and coordinating complex data structures.
Date and Time
Location
Refund Policy