Description
Discover, taste and savor the finest in artisan, gourmet and premium chocolates & confections for the Season and the Holidays
Chocolate lovers, en garde! The Holiday and Seasonal chocolate show for the San Francisco Bay Area takes place at the Fall Luxury CHOCOLATE SALON. Chocolate aficionados, fanatics, lovers and addicts can taste & experience the finest in artisan, gourmet & premium chocolate in one of the world's great culinary regions.

The Fall Luxury CHOCOLATE SALON participants include over 30 chocolatiers, confectioners, wineries and other culinary artisans. An intimate setting, the Fall Chocolate Salon is the perfect place to find the perfect gift, while tasting and savoring the chocolate lovers experience. http://www.FallChocolateSalon.com
2013 Participants include Amano Artisan Chocolate, The TeaRoom Chocolate Company, CocoTutti, Cocoa Vida, Fera'wyn's Artisan Chocolates, Nuttyness, La Chatelaine Chocolat Co., Amella Caramels, Scharffen Berger Chocolate Maker, Charles Chocolates, Flying Noir, Quail Point Chocolate, Socola Chocolatier, Clarine's Florentines, Jade Chocolates, Plumeria Flours - cookies & confections, Feve artisan chocolatier, Chocolate Stars USA, Coco Delice Fine Chocolates, Neo Cocoa, Taza Chocolate, Farm Fresh To You, Be a Gourmet, The Winery SF, Sol Rouge, Rosa d'Oro Vineyards, Vie Wines, Spicy Vines, Howell Mountain Vineyards, Satori Cellars, Raff Distillerie, Jerk'NPickle, Tipsy Tea, TasteTV, and more.
Salon highlights include chocolate tasting, chef & author talks, wine tasting and ongoing interviews by TasteTV's Chocolate Television program. (Salon Entry includes all chocolate & confection tastings, demos, etc.).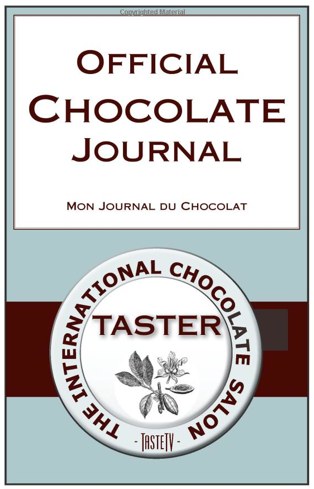 Advance Tickets Required. Limited Availability.
Limited TICKETS AT THE DOOR.
http://www.FallChocolateSalon.com
READ THIS INFORMATION ABOUT HOW TO USE YOUR ADVANCE TICKET

1. Purchase Advance Tickets
2. Your purchased ticket or tickets are reserved for you at the Salon Luxury Chocolate Salon.
They will be held for you at at Will Call for the Salon, under your name.
3. If you purchase more than one ticket, all attendees must be present in order to receive the tickets, which are under your name only.
4. Each ticket purchased is good for one day at the Salon.
5. No refunds within 48 hours of the event.
6. For faster checkin, please bring your confirmation printout (with scanner bar)
Organizer of Fall CHOCOLATE SALON, 4th Annual
TasteTV is a leading digital food, wine and lifestyle media network. www.TasteTV.com