Description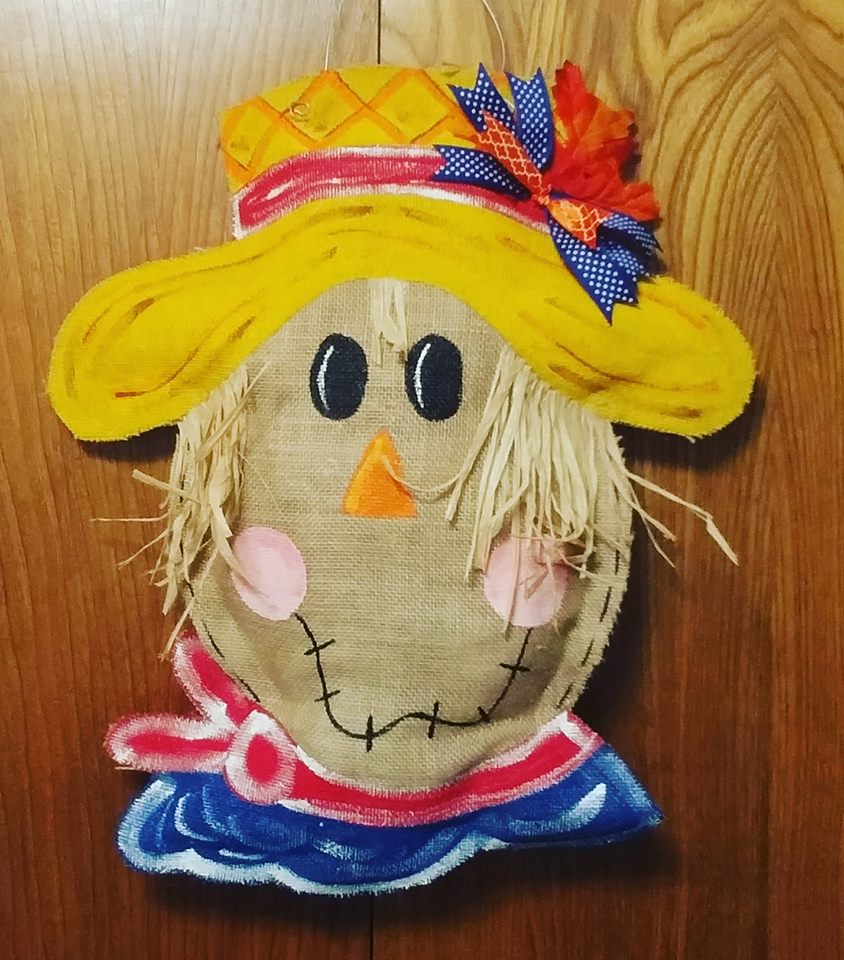 Grab a friend and join us for a fun night of painting! You can choose to handpaint a pumpkin (white or orange) or the scarecrow!! These are perfect for classroom doors, office doors, patio doors, front porches and much more!! These can also be personalized!
Register early to get the early bird discount!! Join us at the crafting table, and we will walk you through step by step on painting your adorable pumpkin or scarecrow. The door hangers will be cut out of burlap with the pattern already on it ready for you to paint! No artistic ability needed! All supplies will be provided!
Space is limited to only fifteen crafters so please reserve your seat at the table asap. Grab a friend and register today! Refreshments will be provided.
Be sure to "LIKE" Embellished Blessings on facebook. Looking forward to painting with you!