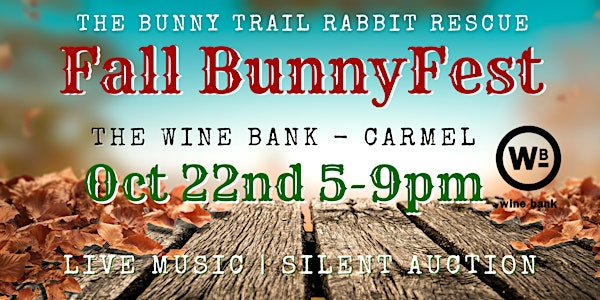 When and where
Location
Wine Bank 26135 Carmel Rancho Boulevard #Suite B 4 Carmel-by-the-Sea, CA 93923
About this event
The Bunny Trail Rabbit Rescue strives to help the community with support and education for domestic rabbits.
Since our opening in April 2021, we have been able to save over 140 bunnies and able to find forever-loving homes for over 120 rabbits. We have partnered with 3 animal shelters to help intake those who come into their care, as well as help the community with stray requests, and surrender requests.
Our goal for this event is to raise the money needed to continue in the work of helping find our rabbits forever homes, having them spayed/neutered, and given the medical care they need until their new families come for them. As well as help cover the overhead cost of the rescue itself (Electrical/Utilities, feed, supplies, insurance, rent, etc).
Thank you for helping us achieve our goal! We can't rescue without supporters like you!