Learn to keep your garden thriving through fall and winter with Ploughshares Nursery.
About this event
Sign up for one of the following classes:
Class 1: Saturday, Sept 21, 2019 from 11:30am-12:30pm
Class 2: Sunday, Sept 22, 2019 from 11:00am-12:00pm
Class Information:
In this class learn what vegetables are appropriate for the fall and winter, how to prepare soil for spring gardening ahead of the spring rush-to-garden, how to minimize weeding next spring by implementing best practices in winter, what crops to use to restore nutrients (cover crops) as well as the fine points of crop rotation. We will discuss fruit tree care and dormant season pest control measures. Participants will receive a selection of vegetable starts suitable for winter growing which they will seed in containers at the presentation. A drawing for a free Pineapple Guava tree will be held at the end of each workshop.
About:
Ploughshares Nursery trains and employs residents of the Alameda Point Collaborative supportive housing community. Ploughshares Nursery is a non-profit social enterprise of the Alameda Point Collaborative supportive housing community. 100% of our sales support housing and services for formerly homeless families and individuals living on the old Alameda Naval Base in Alameda CA.
We offer free hands-on workshops throughout the year on subjects such as year round vegetable gardening, drip irrigation, pruning, dry composting, worm composting, how to plant stuff and succeed, habitat gardening, care and feeding of native plants, growing awesome tomatoes, container gardening, sheet mulching, care and feeding of succulents. We are proud to host speakers on subjects ranging from tool sharpening, to the life-cycle of Monarch Butterflies and introductory permaculture.
Info: http://ploughsharesnursery.com
Brought you by:
Eat Real Festival
Jack London Square - Oakland
Sept 21-22, 2019
Info: https://www.eatrealfest.com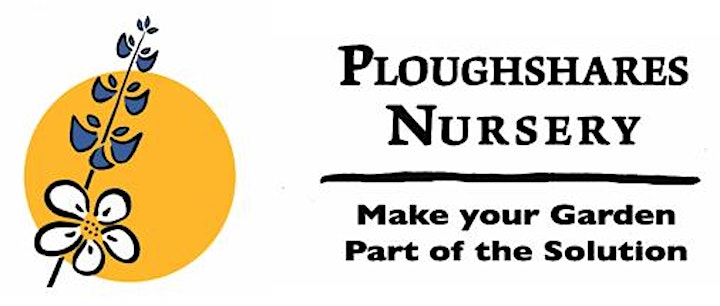 Organizer of Fall and Winter Edible Gardening with Ploughshares Nursery (Sat or Sun)
Eat Real combines a state fair, a street-food festival, and a block party to create a celebration of good food. At the Eat Real Festival, participants learn where food comes from, who grows it, and how to make it. Eat Real Festival attendance is 100% free of charge, all food is affordable, and incorporates delicious, regionally-sourced, and sustainably-produced ingredients. Eat Real supports the Food Craft Institute, a non-profit organization focused on creating and making viable small to medium-scale, handmade, artisan food companies in the United States. Eat Real's mission is to help revitalize regional food systems, build public awareness of and respect for the craft of making good food and to encourage the growth of American food entrepreneurs.