Description

Join us for our Advanced Filmmaking Workshop screening and industry panel presented by the Alliance of Women Directors!
Come support our Directing students as they screen their final projects for the Advanced Filmmaking Workshop course. The screening will be followed by a Q&A with filmmakers, an industry panel presented by the Alliance of Women Directors, and the chance to network with your peers and members of the Alliance of Women Directors.
5:00pm: Advanced Filmmaking Workshop screening begins
6:45pm: Q&A with Advanced Filmmaking Workshop directing students
7:15pm: Break
7:30pm: Industry panel and Q&A presented by the Alliance of Women Directors
8:30pm: Open networking with UCLA Extension students and the members of the Alliance of Women Directors

This event is free, but please RSVP if you plan on attending! This event is first come first serve.
Light refreshments will be provided. We hope to see you there!
---
Industry Panel
There is no one route: what to expect when you finish your studies.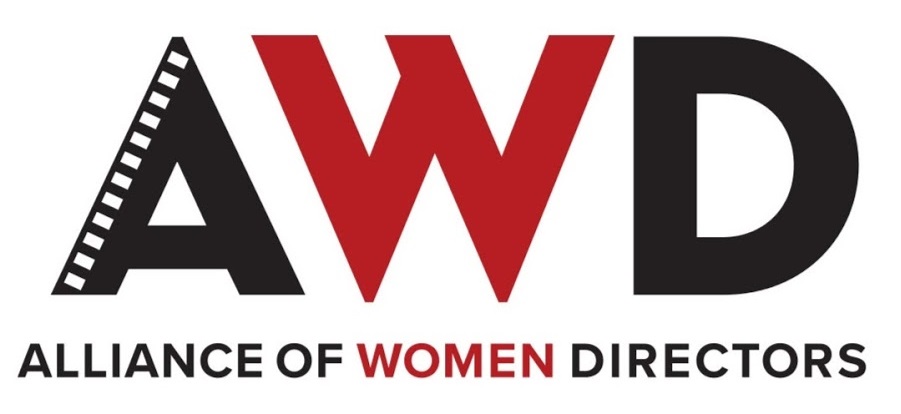 Kate Rees Davies will lead a discussion focused on the transition from student filmmaker to career professional in the entertainment industry. A graduate of UCLA Extension's Directing program in 2011, her thesis film Cell/Phone screened at that year's Canes Film Festival in France.
She is a fierce advocate for women seeking opportunities to break into, and advance, in this industry, assuming a leadership role on the Board of Directors of the Alliance of Women Directors.
For more information about Kate, check out this article published about her in the LA Times.
You may want to ask about any of her following tips:
Network

: Attend screenings and Q & A's with directors, ask questions, track them down but don't be a lunatic.

Join a 48-hour film project:

Davies first made one while she was a student at UCLA. Her team almost got shut down by police as the students forget to alert the neighbors they would be filming.

Intern at a production company:

While at UCLA Extension, Davies interned at the Weinstein Company and Double Feature Films. As Oscars were approaching, she learned a lot during an exciting time in the industry.

Watch movies and TV as much as possible

: Pay attention to shows that are getting buzz. Focus on passion projects. Look for inspiration in newspaper articles and You Tube videos.
Laura James, better known as LJ, is a comedy television director in Los Angeles who just directed her sixth episode of half hour comedy. Prior to her directing career, LJ trained as an actor earning her BFA in Theater Arts. After finishing her education, she discovered her love of improv and sketch comedy. She emerged as the go-to director for many sketch comedy groups.
Her improv and sketch background gave her the perfect preparation for her next role as Acting Coach/Dialogue Coach for Disney/ABC Network on the hit show "Austin & Ally". Her success in working with actors and directors led to becoming an integral part of the creative team. Her natural talents and affinity for leadership caught the attention of the "Austin & Ally" show-runners and network executives and she was given the opportunity to direct an episode of the show - her first episode of broadcast television. The producers were so impressed with her work they asked her to direct two more episodes of the series. She has since directed multiple episodes of sitcoms "Bunk'd" and "Bizaardvark". She also directs digital content for Disney Channel, short films and music videos.
Dallas King is a "UCLA Film School Bruin" and also has an MFA from UCLA, specializing in Directing. Explaining movies to his blind mother ignited his desire to tell stories. Now President of Red Rabbit Pictures, he is a director, producer and writer who specializes in creating sci-fi, action, horror, and fantasy projects. At UCLA Extension, he has taught various filmmaking classes, and is currently teaching Making Action, Horror and Sci-Fi Films on a Budget.
In addition, King exposes inner-city youth to work in film, collaborating with Latino International Film Institute's Cinema Project. He has won a DGA Award, an MPAA Motion Picture of America Award and is a two time winner of the National Hispanic Foundation of the Arts Award. For his next project, Panavision has awarded him the largest camera package ever for their "New Filmmaker" program.
Isabella Mastrodicasa received a UCLA Extension Certificate in Business and Management of Entertainment in 2015. Currently an Associate at Heros and Villans Entertainment, she is focusing on international formats and European writers and directors who want to work in Hollywood. Raised in a small medieval town in Italy, at the age of 18 Isabella left her conservative and loud family to embrace the fun and the fashionable lifestyle of Milan.
After receiving her bachelor's and master's degree in Law at Università Commerciale Luigi Bocconi, she moved to LA to pursue her dream of making movies in Hollywood, which included overcoming a language barrier. After starting at Verve, a literary agency, she met with producer Frank Marshall (Jurassic Park, The Goonies, E.T.) and Kathleen Kennedy (President of Lucas Films), who hired her as a Production Assistant on Finding Oscar, an award winning documentary. Isabella would also like to encourage UCLA Extension students and share her stories.
---
Location and Parking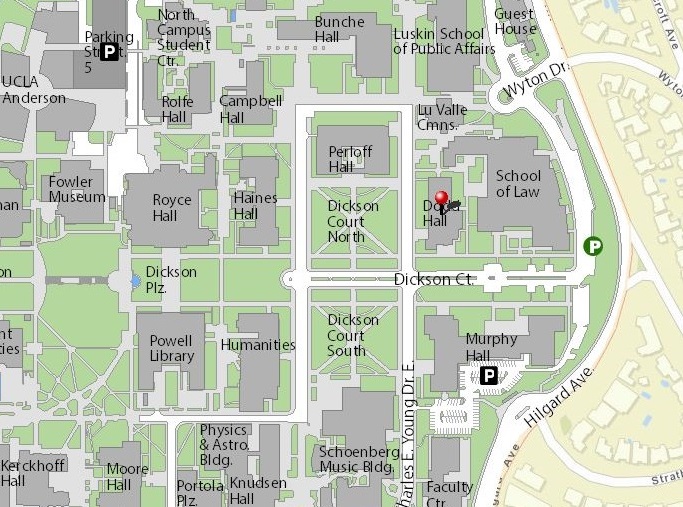 Our event will be held in 147 Dodd Hall, pictured above.
Self-Service Parking Pay Stations are located in parking lots and structures throughout campus. Click here for more information on campus visitor parking.