About this event
New and experienced forage producers can receive educational information on the attributes of more profitable and nutritious grazing systems during the 2021 Kentucky Grazing School.
The school will be September 22, and 23, at the Woodford County office of the University of Kentucky Cooperative Extension Service. Hands-on field exercises will occur at UK's C. Oran Little Research Center, also in Woodford County.
Presenters will cover grazing information specific to Kentucky and will focus on spring and summer grazing options. It is particularly geared toward managing grazing systems for ruminant animals.
Registration is $60 and includes all materials, grazing manual, breaks and lunch for both days.
During the first day, participants will work in groups to install a rotational grazing system. They will assess pasture yield and set up small paddocks. Cattle will then graze the paddocks. On the second day, the participants will observe the grazed paddocks and hear reports from each group.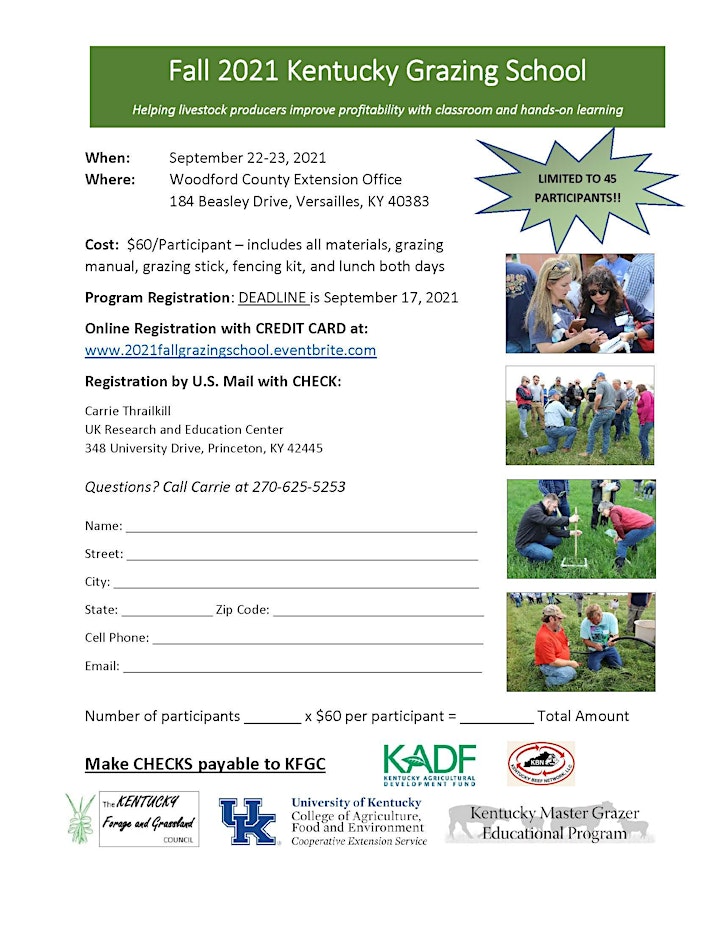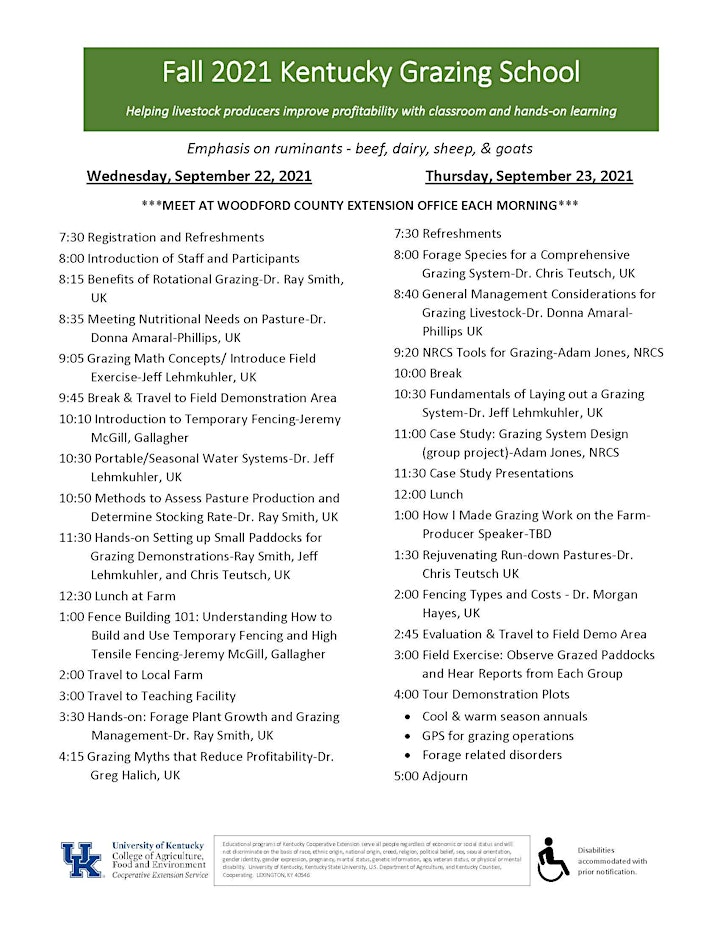 Organizer of Fall 2021 Grazing School
KFGC Mission Statement - To promote the use of forages as profitable, economical and environmentally sound agriculture through education, communication and professional development of producers, scientists, educators and commercial representatives and by/through communication with policy makers and consumers in Kentucky.