Description
Tampa Bay ISSA Half-Day Meeting
Friday, September 20, 2019
8:30 a.m. to 12:30 p.m.
Location:
CENTRE CLUB
123 South Westshore Blvd
8th Floor
Tampa, FL 33609
SPECIAL THANKS TO OUR NEWEST GOLD SPONSOR, CLASS LLC, AND KEYAAN WILLIAMS FOR THEIR SUPPORT IN MAKING THIS EVENT A SUCCESS!



Agenda:
8:30 – 9:00
Sign-in, Continental Breakfast
9:00 – 9:15
Welcome and Announcements

|

Felice Flake, President, Tampa Bay ISSA Chapter
9:15

– 12:15
Back by popular demand!
"Information and Cyber Security 2019: A Hybrid Panel"
Presentations and Panel Discussions followed by Highly Interactive Question and Answer Session with Entire Audience
Panelists and Presenters:
Felice Flake, CEO, ScySec, LLC
Trace Hollifield, Cyber and Network Security Executive, Compliance Officer, Policy Management
Donna Mattick, Director of Information Technology, Autoweb, Inc.
Alan Zukowski, CEO/Principal Consultant, Pozytek LLC
10:00 - 10:10
Break
11:00 - 11:10
Break
12:15 -12:30
Closing Remarks and Meeting Adjourned
---
SPECIAL NOTICE:
For ISSA members, be prepared to present your ISSA Membership card indicating current membership in the organization. For all attendees (members and non-members), please have a U.S. government-issued ID ready to present to event organizers upon arrival at the event.
---
The Tampa Bay ISSA chapter thanks the following sponsors for their support! Sponsors are listed in alphabetical order.
GOLD Sponsors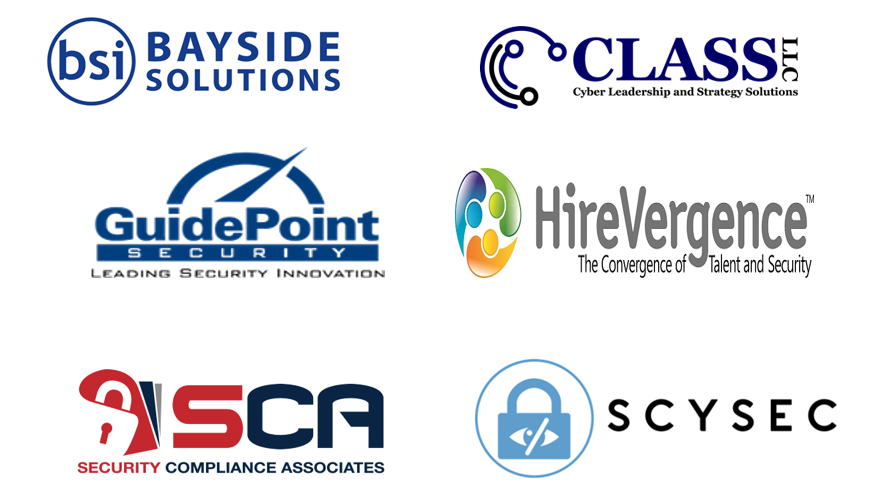 SILVER Sponsors