Description
The Silicon Slopes Fall 2019 Entrepreneurship Lecture Series
Who is the Lecture Series for?
The Lecture Series is open to students and community members who are interested in learning from experienced entrepreneurs. If you've started a business, are thinking about starting a business, or just want to hear about the experiences of seasoned entrepreneurs, this lecture series is for you.
What is the Lecture Series?
The Utah Valley University Entrepreneurship Institute is teaming up with Silicon Slopes to deliver this series of talks from all-star entrepreneurs. Over 14 weeks the series will cover the following topics:
August 27 - Building Tech Business Strategies in a Data-Driven World, lecture by Marta DeBellis Chief Marketing Officer of Instructure
September 3 - Building a Company From Zero to a Billion Dollars, lecture by Fortem Founder and CEO of Vivint Tim Bean
September 10 - To Be Announced, lecture by Alex Dunn President of Vivint
September 17 - Making the Leap From Startup to Contender, lecture by Dalton Wright, Partner at Kickstart Seed Fund
September 24 - Starting, Growing, and Keeping the Family Business, lecture by Shelli Gardner, Founder & CEO of Stampin Up
October 1 - Are You Ready For Global Disruption?, lecture by Divya Modi Tongya, Managing Partner & Founder of Interweave Ventures
October 8 - 10 Lessons Learned From Writing About the Evolution of Silicon Slopes, Jeanette Bennett, Founder of Utah Valley Magazine
October 15 - The Future of Innovation, lecture by Cydni Tetro, CEO & Founder of Women Tech Council
October 22 - Innovation With Impact, featuring The Other Side Academy Co-Founders Joseph Grenny and Tim Stay
October 29 - The Pura Founding Story: Why Hardware is Hard, Richie Stapler and Bruno Lima, Co-Founders of Pura
November 5 - Finding Your Why, Derek Maxfield, Founder & CEO of Younique Products
November 12 - International Growth and the IPO, lecture by Executive Vice President of Avantor Sciences
November 19 - The Journey is the Destination, lecturer Kristin Andrus, Chief Culture Officer of Her Home
December 3 - Starting and Growing a Food Business, Andrew and Shauna Smith, CEO and President and Co-Founders of Four Foods Group

When is the Lecture Series?
The lectures begin at 12 Noon on Tuesdays on the dates listed above. Each lecture will be approximately thirty minutes followed by ten to fifteen minutes for Q&A.
Where is the Lecture Series?
The lectures are held in the Clarke Building in room 101c on the UVU Main Campus. See below for maps.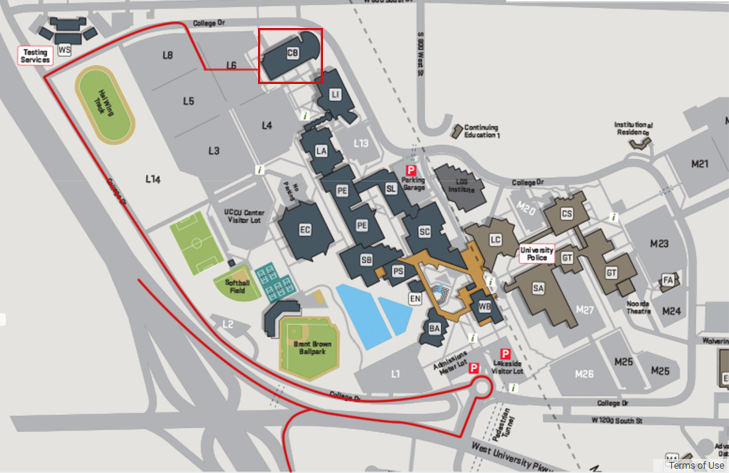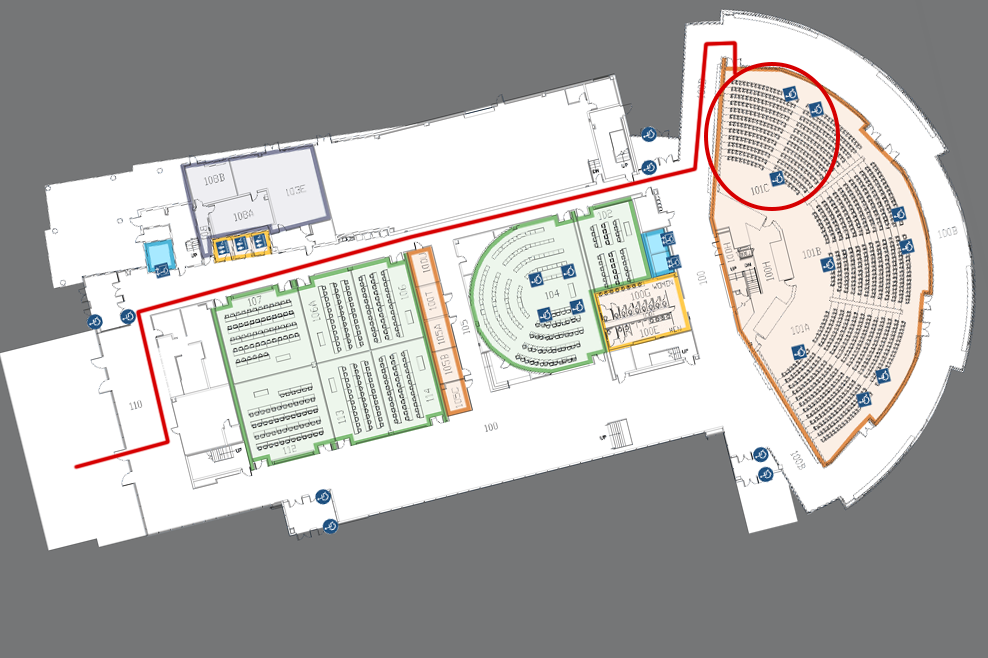 Parking
Visitor parking is marked with red Ps on the first map. Visitor parking is $1 per hour. The closest lot to the Science Building is the parking garage. We suggest you come a little early, pay for an extra hour, and enjoy lunch on the campus at one of the vendors on campus. Additional information about parking is available on the UVU Parking website.
Why should I attend the Lecture Series?
Because about 50% of small businesses fail in the first year. You owe it to yourself and your business (or idea) to learn as much as you can from people who have been where you are. You can learn from their mistakes and from their successes. The series is short and free and jam-packed with valuable information. Why shouldn't you go?
Contact
For any questions or concerns, please contact Meagan Sanders at msanders@uvu.edu or (801) 863-5354.