Description
With the topics Designing the Customer Experience and Customer Feedback and Continuous Improvement at the forefront, the Fall 2019 CXM Best Practices Symposium provides participants with opportunities to Learn, Share, and Grow through a program featuring an inspiring keynote speaker, breakout session presentations, and a panel discussion.
Keynote Speaker: Andrea Brimmer - CMO - Ally Financial
The Importance of Being Brave in CX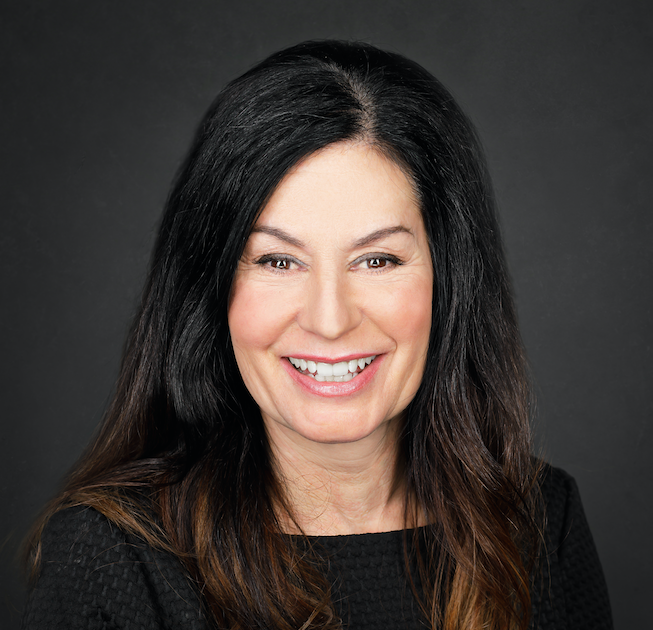 Referred to as the "Chief Disruption Officer" of Ally Financial, where she serves as the chief marketing and public relations officer, Andrea is an industry thought leader, winning the Financial Communication Society's Marketer of the Year award last year and named to the Forbes list of the 50 Most Influential CMOs. "The best brands in the world do a phenomenal job of keeping consumers engaged in ways that are fun but also useful," Brimmer says. "We have to remember that consumers react with emotion. They react with their gut. They react as people, not robots," Brimmer asserts. "Disruptive techniques break through the clutter and appeal to people with their hearts. That allows you to punch above your weight."


Breakout Session Presentations


Customer Experience Design
Darren Hood (Senior User Experience Designer) - United Wholesale Mortgage Micro-experience Awareness — Going Beyond the Touchpoint
Michelle Kaptur (Manager - Global Customer Experience Strategy) and Laura Marie Casey (Assistant Manager - Global Customer Experience Strategy) - General Motors Blueprints Aren't Just for Building Houses
Scott Watkins (Business Intelligence Executive) - Michigan Virtual Design Sprints - A Means for Quickly Exploring Problems and Developing Solutions
Gard Gibson - VMLY&R (Executive Director Customer Experience) - VMLY&R and Jason Sprawka (Director, US Customer Experience) - Ford Where Does One Start When Designing a Customer Experience?
Bob Kiple (Global Customer Experience Strategy and Innovation - Retired) - General Motors How to Avoid Getting Overcome by the Complexity of CX
Rebecca Selesky (Interim Director) - MSU Culinary Services MSU's Extreme Makeover: The Design of a Customer-Centric Dining Experience
Customer Feedback and Continuous Improvement
Nancy Flowers (Vice President - Member Experience) - Hagerty Measuring the Moments that Matter

Jill Katic (Senior Director - Continuous Improvement) - Barton Malow Developing a Framework for Continuous Improvement

Jeremy Burek (Director - Customer and Partner Care Operations) - Starbucks Starbucks Social Care Team - Scrubbing Social Media and Providing Solutions

Tyler Saxey (Director - Customer Experience) - Footlocker Building a World-Class CX Structure and Continuous Improvement

Xavier Quenaudon (Senior Vice President) - Burke, Inc. Designing a Holistic CX Management Program

Michael Allenson (Co-Founder) - Xpedition Addressing the Root Causes of Why Customer Experience is Not Improving

John Joba (Analytics Translator) and David Robbins (Account Strategist) - Gongos, Inc. Good, Better, and Best: Three Ways to Calculate the ROI of CX Initiatives

Rogerio Monteiro (Global Chief Client Officer) Worthix
Understanding Decision Drivers Beyond CSAT and NPS
Engaging the Customer
Josh Stauffer (CEO and President) - Blue Flame Thinking Get Scrappy: Start Measuring Customer LTV with Digital


Panel Discussion

Designing the Customer Experience: Aligning CX and UX
Aleks Niestroj (Executive Director - Experience Strategy and Insights) - VMLY&R

Darren Hood (Senior User Experience Designer) - United Wholesale Mortgage

Josh Stauffer (CEO and President) - Blue Flame Thinking

Katherine Ephlin (COO) - Gongos, Inc

Laurel Stanley (Global Manager of User Experience) - Steelcase

Andrea (Dre) Wallace (Innovation Portfolio Manager) - Emergent Holdings

Greg Iszler (EVP - Client Leadership) - The Mars Agency (Panel Moderator)
Individual Registration
$250 Early Bird Rate ($295 beginning October 14)

CXM@MSU Advisory Board member: No Charge

CXM@MSU Faculty network member: No Charge
Group Registration
Table of 7 Participants: $1,495 Early Bird Rate ($1,795 beginning October 14)

CXM@MSU Advisory Board Member – Table of 7 Participants: $1,250 Early Bird Rate ($1,495 beginning October 14)