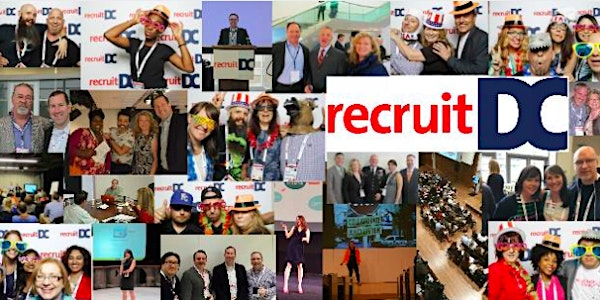 Fall 2017 recruitDC Conference
When and where
Location
Bethesda North Marriott Hotel & Conference Center 5701 Marinelli Road North Bethesda, MD 20852
Description
The 2017
recruit
DC
Fall Event Agenda
---
8:00 - 8:45 Registration & Networking Breakfast
---
8:45 Welcome Remarks
---
9:00 - 10:00 Opening Keynote (Grand Ballroom)
The Future of Recruiting is Open Source
Lars Schmidt / Founder / AmplifyTalent.com
We're living in a golden age of recruiting. Technology has transformed the way recruiters work. The field has become specialized, with new disciplines that didn't exist five years ago. Recruiting is now creative, data-driven, and analytical like never before. The challenge for most recruiters? How to keep up and ensure your skill set keeps pace with these changes. This session will examine some of the new "open source" approaches to learning and innovation in the field that are designed to help equip recruiting leaders to future-proof their careers, and their organizations.
---
10:00 - 10:45 Break
---
10:45 - 11:45 Breakout Sessions
Track: Back to Basics
Recruiting Diversity: Women and Military (Grand Ballroom)
Marcelle Yeager / CEO / Serving Talent
Companies today want to hire a diverse staff, which includes increasing the number of women and veterans in the workplace. While many employers have the right intentions, their approach to hiring veterans and military spouses is not always appropriately framed. Many spouses continue to try to hide their family's military service for fear of losing consideration for a job, while others find themselves unable to effectively explain their gaps in work history. As a result, companies are often unaware of the person's status and unable to ask due to compliance issues, and candidates may be screened out based on their gaps in work history. The solution to this is education and awareness building. In order to tell the person's story effectively within your organization, you must engage with the candidate to learn and promote what they have to offer. By doing this, you will reach diversity recruiting goals for yourself and your team.
Track: Advanced Recruiting
Blueprint - Building a World-Class Data Program for Recruiting (White Oak A)
Andrew Gadomski / Founder / Aspen Advisors
A presentation on how to set up a data analytics system and/or dashboard for all of recruiting. Andrew will review the foundations of building a strong program as well as the 6 categories of measures that matter to recruiting and sourcing and the measures themselves. We will then review how to segment data and present it in a progressive way – first for those that are beginners and just getting started, and then for full-on experts with sophisticated data sources and sets.
Track: Management & Strategy
Recruiting & On-Boarding: Like Peanut Butter and Jelly (White Oak B)
Anna Halbrooks / Recruiting Manager / Symplicity Corporation
Lessons learned from building out the recruiting and onboarding functions for local start-ups and the importance of connecting the two to create a seamless experience for employees to launch them to achieve their full potential
---
11:45 - 1:15 Lunch
---
1:00 - 1:15 Sponsor Giveaway (Grand Ballroom)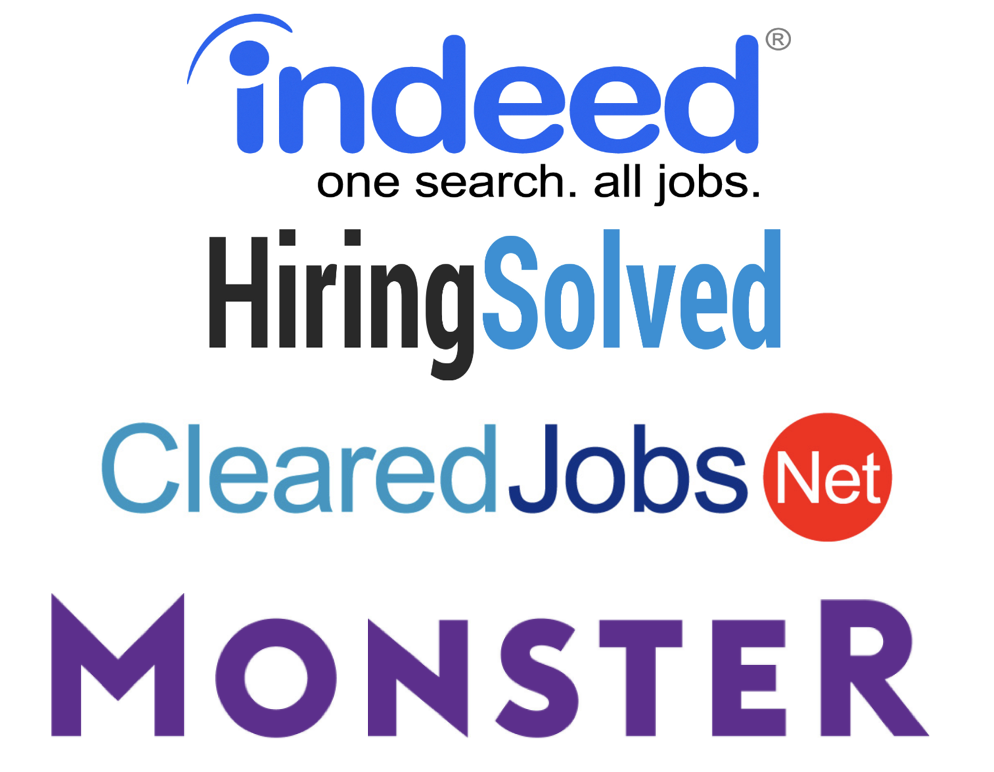 ---
1:15 - 2:15 Breakout
Track: Back to Basics
The Art of Connecting: Recruit Like an FBI Agent, the Original Social Engineers (Grand Ballroom)
Conni LaDouceur / President / ExecuQuest Corp. Talent Sourcing Experts
Talent sourcing is undergoing a paradigm shift, new game, new rules. Agility is key. In this increasingly digitized and networked business environment, winning organizations proactively go beyond traditional workforce sourcing for competitive advantage. Learn the efficient, metrics-driven process to recruit the best candidates and learn the what-you-say and what-you-don't-say via NLP/Neuro-linguistics programming. Conni will share the most efficient talent sourcing web search strategies and dissect actual calls identifying, sourcing and reeling-in the most qualified talent--not the most easily findable or easiest to connect with--from IT to healthcare to defense to financial services and beyond. Now that LinkedIn has leveled the playing field, how are you distinguishing your results and demonstrating Staffing Subject Matter Expertise? In this session, identify, contact and compel candidates for any function, from individual contributors to senior management with empowering sourcing best practices/case studies. Excel in connecting with the people you most want to place for the most challenging open positions via this fun, fearless formula and improve your reputation as the Deliverer of Results!
Track: Advanced Recruiting
Referral Programs: We Can Do So Much Better (White Oak A)
Alan Henshaw / Senior Recruiter / Amazon Web Services
Referral programs in most orgs are very outdated and not made a focal point. Considering how many hires most organizations get are from referrals, we can really supercharge these programs by thinking outside the box. Thinking about what really drives human behavior to go out of their way to refer someone for a role.
Track: Management & Strategy
Choose Your Own Adventure, Recruitment Marketing Edition! (White Oak B)
Lauryn Sargent / Partner / Stories Incorporated
Looking to create content to engage candidates, but not quite sure where to begin? Recruiter-turned recruitment marketer Lauryn Sargent will present on three companies, three story-based strategies, and three effective ways to get any employer brand off the ground:

1. Discover how Sodexo captured mission and purpose across their organization
2. Take a deep dive into niche talent groups with Dell Technologies
3. Tackle tough recruiting areas by highlighting an individual team, like CVS Health did with their Pharmacy Benefits Management team.
Attend for a behind-the-scenes look at the story collection process, and nab some tips you can try out yourself!
---
2:15 - 3:15 Innovation Lab (Grand Ballroom) / Networking
Bring your laptop for a hands-on sourcing session with Steve Levy and Pete Radloff or meet fellow recruiting professionals at the networking session.
---
3:15 - 4:00 Closing Keynote (Grand Ballroom)
Tracking the Essential Talent Acquisition Technologies & Trends
William Tincup / President / RecruitingDaily.com
Learn the most critical 10 trends in talent acquisition technology. By understanding these technologies and trends and what's driving these trends, you'll make better technology purchases. You'll understand what criteria you should use, and what tradeoffs should you expect to make with your purchases. Talent acquisition technology is NOT rocket science, but technology advancements are moving quite fast. The three goals with this session are that you are aware, you understand and you're confident about the immediate future of talent acquisition technology.
---
4:00 Closing Remarks