Sales Have Ended
Ticket sales have ended
Thank you for registering to attend the Fall 2017 Leadership Institute! See you Saturday, August 5th, 2017 at Genentech, 350 DNA Way in South San Francisco, Building 35.
Sales Have Ended
Ticket sales have ended
Thank you for registering to attend the Fall 2017 Leadership Institute! See you Saturday, August 5th, 2017 at Genentech, 350 DNA Way in South San Francisco, Building 35.
Description
Get ready to make electric connections at the upcoming Leadership Institute hosted by District 4 Toastmasters! Whether you're looking to connect more effectively with our colleagues at work or audience members while giving a speech, the sessions at this event will give you the professional edge you're seeking to succeed.
The Leadership Institute features networking with Toastmasters members and non-members alike, fostering a supportive environment to get to know one another as people and professionals. If you are a Toastmasters club officer, there will also be the opportunity to attend training sessions and receive credit for your club.



LOGISTICAL INFORMATION
Directions to Genentech Building 35 can be found here: https://www.gene.com/contact-us/visit-us/s-san-francisco#b35. There is a large parking lot right next to the building that is acceptable for visitors to park in on weekends. Please bring a government-issued ID to get through security.
If you are looking to pay by check or cash, this must be received by our Finance Manager by the early bird or general admission deadlines. Contact District 4 Toastmasters Program Quality Director Stefanie Chow at quality@d4tm.org for more information or if you have any additional questions.


EVENT AGENDA
8:00 AM - Registration, Breakfast, Networking
8:30 AM - Welcome Remarks
8:50 AM - Opening Keynote
9:15 AM - Break
9:30 AM - Club Officer Training & Workshop
11:00 AM - Break
11:15 AM - Breakout Session
12:05 PM - Break
12:20 PM - Breakout Session
1:10 PM - Event End


[KEYNOTE]
CARMEN SIMON
The Neuroscience of Being Memorable
Carmen Simon is a cognitive neuroscientist, bestselling author, and leading expert on using memory to influence decision-making. Her most recent book, Impossible to Ignore: Create Memorable Content to Influence Decisions, has won the acclaim of publications such as Inc.com, Forbes, and Fast Company, and has been selected as one of the top international books on persuasion. Carmen speaks frequently to corporate and government audiences on neuroscience research findings related to creating memorable messages based on how the brain works. She holds two doctorates, one in instructional technology and another in cognitive psychology.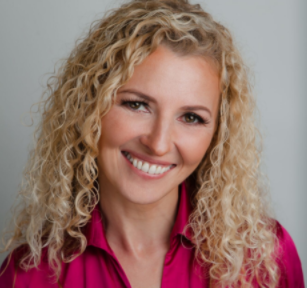 Success in any industry is a function of influencing others. This is no easy task because modern audiences and decision makers are constantly bombarded with requests for their attention, many of which unfortunately go ignored. Join this session to discover strategies for transforming yourself and your message into something worth noticing and remembering. To help us understand how people pay attention, remember us, and ultimately act on what we say, we look at the field of neuroscience, which reveals insights into how the brain processes information and remembers it. Join us to learn how to convert neuroscience insights into practical guidelines you can use to stay on people's minds and spark action. This is critical because both your internal and external audiences make decisions in your favor based on what they remember, not on what they forget.
* * *
[EDUCATIONAL SESSION]
ELAINE LUNG,

DTM
Stories Sell
How Tell a Story To Move Your Audience to Take Action
Are you telling stories in your presentations and conversations to persuade, influence and motivate others? If not, why not? "Facts tell, stories sell," and there is scientific data to prove it. You can move your audience to take the action you desire by applying a simple model to your stories. We'll take time to mini-coach a few audience stories and story ideas too!
Elaine Lung speaks and coaches on using storytelling for clarity and impact. She has told stories at the Bay Area Storytelling Festival open mic and the Silicon Valley Storytellers Story Slam. A sponsor & charter member of the District 4 San Mateo Storytellers Club, she is also a Certified World Class Speaking Coach and Distinguished Toastmaster. Her website is ElaineLung.com.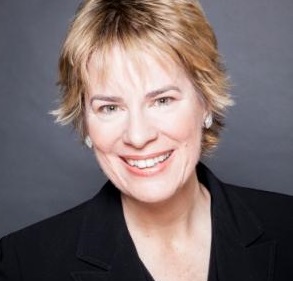 * * *
[EDUCATIONAL SESSION]
KITZZY AVILES,

ACB, ALB
Effectively Facilitating Discussions
Managing Difficult Behaviors
Have you ever been part of a group discussion, at a meeting or among friends, that got derailed by someone who monopolized the conversation or always found the negative in every idea? This hands-on workshop will offer tools you can use to manage difficult behaviors during group discussions, then you'll get a chance to try it for yourself. Come eager to learn and participate!
Kitzzy Avilés is a Senior Instructional Designer and Learning Facilitator at Demandforce onboarding new hires and developing online learning content. She has 20 years of experience designing and delivering academic and corporate training, where she often has to facilitate discussion and manage difficult behaviors.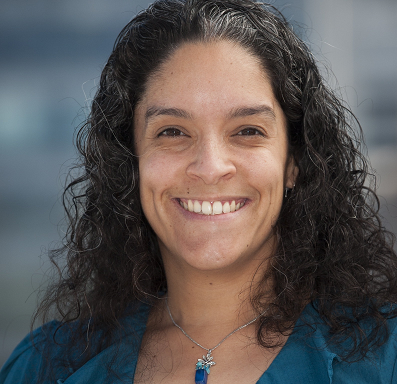 * * *
[EDUCATIONAL SESSION]
RITA BARBER, DTM II, PDG
Leveraging with LinkedIn
When it comes to changing jobs or careers, or building and promoting a business, few come close to the world's leading business-oriented social network, LinkedIn. But how do you leverage the power LinkedIn offers so that you may move ahead with your professional goals as swiftly as possible? In this lively interactive session, you'll learn how to work smarter, not harder by using 7 strategic lessons you can put to work today using LinkedIn.
Rita Barber, DTM II, PDG works with individuals, groups, and companies to polish their message both in print and in person so that it radiantly shines. She makes it her job to thoroughly understand not just her clients, but the people her clients want to work with and the unique value proposition her clients wish to share. Connect with Rita on LinkedIn at http://www.linkedin.com/in/ritabarber or on her website, www.Rita-Barber.com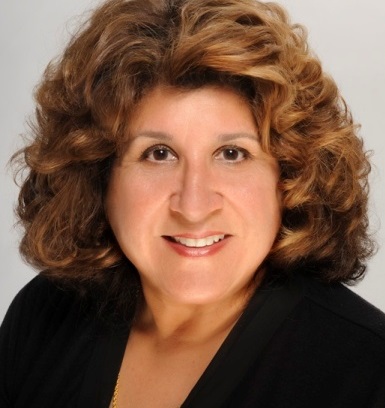 * * *
[EDUCATIONAL SESSION]
CODY COTULLA, ACB, CL
Learn How to Tell Jokes
Want to learn the secret for developing storytelling, listening, and observational skills? Want to be able to make people laugh in speeches, and in the regular everyday conversations? Want to be more effective and popular at work? Come to Cody's session and learn how to tell jokes.
In elementary school, Cody started making people laugh on purpose, using joke from books, retelling jokes from the Tonight Show with Johnny Carson, and poking fun at himself. Forty years later he still regularly makes people laugh in the workplace, at home, and at Toastmaster meetings and contests. His interest in humor and love of comedy led him to work as a professional standup comic for eight years. He's also a long time husband and the parent of a teenager, who he believes will someday appreciate all the stories and jokes she's had to listen to over the years.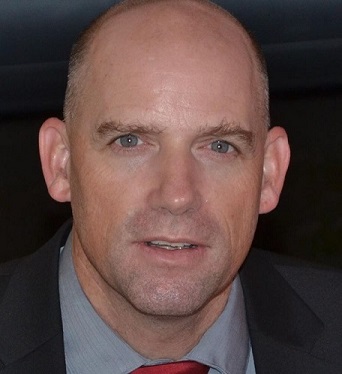 * * *
[EDUCATIONAL SESSION]
SCOTT BROWN, ACB, ALB
Powerpoint: Mastering the Medium
Have you ever zoned out during a business meeting? If you're like me, you're zoning out in a business meeting right now. It's not your fault! Business meetings have become disengaging and forgettable. The culprit: Microsoft PowerPoint, and the new philosophy of communication that it has unintentionally engendered. In today's environment, leaders must break out of the creative cage of standardized templates and charts to find a more effective way to present visual information.
Microsoft PowerPoint is the most overused and underutilized tool in our business world. In this breakout session, you will learn how to avoid the most common PowerPoint pitfalls, and instead make your visual presentations engaging, memorable, and impactful.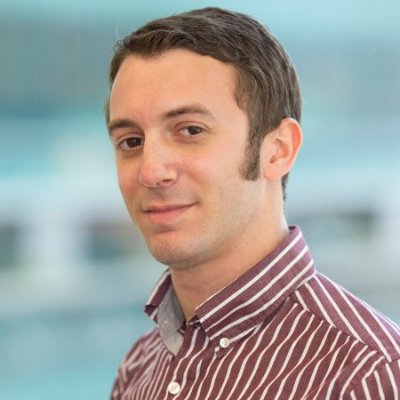 * * *
[EDUCATIONAL SESSION]
STEVE TADDEI, DTM, IPDD
Escape Your Comfort Zones
Applying skills outside of Toastmasters
Steve Taddei is currently, the Immediate Past District Director of District 57 Toastmasters and Vice President of Education of Alameda Tongue Twisters. His passion is using Toastmasters activities to Identify, experience, and escape from the comfort zones that threaten to keep us from reaching our goals. Today Steve will facilitate an interactive session that will help us use our Toastmasters skills to move through our comfort zones, fulfill our passions, and take our skills into the community.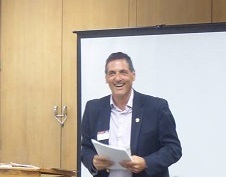 * * *
[EDUCATIONAL SESSION]
KEN CAWLEY, DTM, PDG, PID
The Pathways Learning Experience
In September, Toastmasters International new education program, Pathways will launch in District 4. Join Past International Director and current Pathways Chief Ambassador for District 4, Ken Cawley as he leads you through this exciting new program.
Some of what Ken will cover includes
What is Pathways?

Comparison of Pathways to the current program

How Pathways will improve your Toastmasters experience

What to expect when Pathways comes to your club

How you can help your club be successful with Pathways
Like many of us, Ken Cawley joined Toastmasters to improve his public speaking skills. The skills he developed proved invaluable to his career as a technical training manager. They even landed him the lead in a national commercial during the dot com boom. What Ken hadn't anticipated when he joined was the added benefit of leadership development. The leadership opportunities he experienced through Toastmasters have been life changing at both a personal and professional level. These opportunities included serving as District 4 Governor and International Director.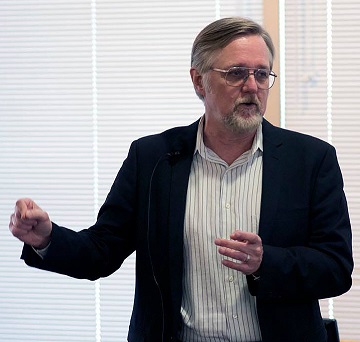 * * *
[EDUCATIONAL SESSION]
AUBREY CARRIER, DTM, IPDD
The Art of Effective Evaluation
Constructive feedback is the greatest gift we can give in Toastmasters. Do you want to give (and receive) better evaluations? In this session, you'll learn the elements that make an evaluation effective, tips and tricks for building your skills as an evaluator, and how your club can create a supportive environment for growth. A truly effective evaluation benefits the speaker, the evaluator, and everyone else in the room! Aubrey Carrier joined Toastmasters in 2011 and never looked back.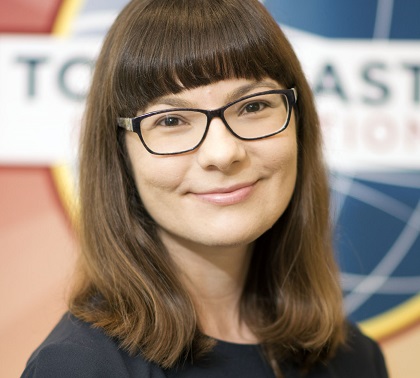 * * *
[EDUCATIONAL SESSION]
MAUREEN BOGUES
Oh the Drama!
Stage Writing Tips for Speakers
Dramatists and public speakers have something in common: They are both writing to engage audiences in real time, with no second chances to communicate valuable information. Using techniques she learned from studying playwriting for many years, facilitator Maureen Bogues leads a fun writing workshop that will help to stir new ideas for speeches and ways to deliver them. Some of the aspects of playwriting discussed include: character, conflict and dialogue. Come prepared to do fun writing exercises and get new ideas for ways of approaching your speechwriting.
Maureen Bogues is a writer, editor and public speaker who has been involved in Toastmasters for eight years and is currently a member of Rainbow Toastmasters in San Francisco. This past November, she won 2nd place in the 2016 District 4 Humorous Speech Contest. She studied playwriting for many years, but switched to performing speeches and monologues after discovering Toastmasters.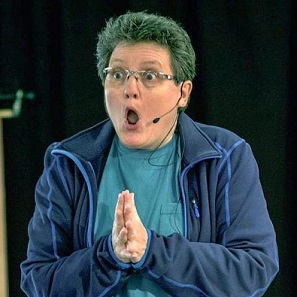 * * *

Meet our club officer training facilitators:
President (Kathleen Maxwell, DTM)
Vice President of Education (Aubrey Carrier, DTM, IPDD)
Vice President of Membership (Tony Woodall, ACB, CL)
Vice President of Public Relations (Dennis Chase, DTM)
Secretary (Barry Pearl, CC, CL)
Treasurer (Terry Joyce, ACB, ALB)
Sergeant-at-Arms (Anthony Manalo)
Disclaimer: Portions of this event will be recorded with photos and videos. Your ticket purchase implies consent to this recording for the publicity of District 4 Toastmasters, without financial compensation or editorial control.