Fall 2017 Health & Wellness Seminar Series
Description
The Government & Community Affairs Team at NewYork-Presbyterian and the Office of External Affairs at Weill Cornell Medicine invite you to our Fall 2017 Health & Wellness Seminar series. The four part series will feature expert physicians speaking to community members about pressing issues pertaining to healthy living and healthy aging while offering the opportunity to ask questions directly to the physicians and experts.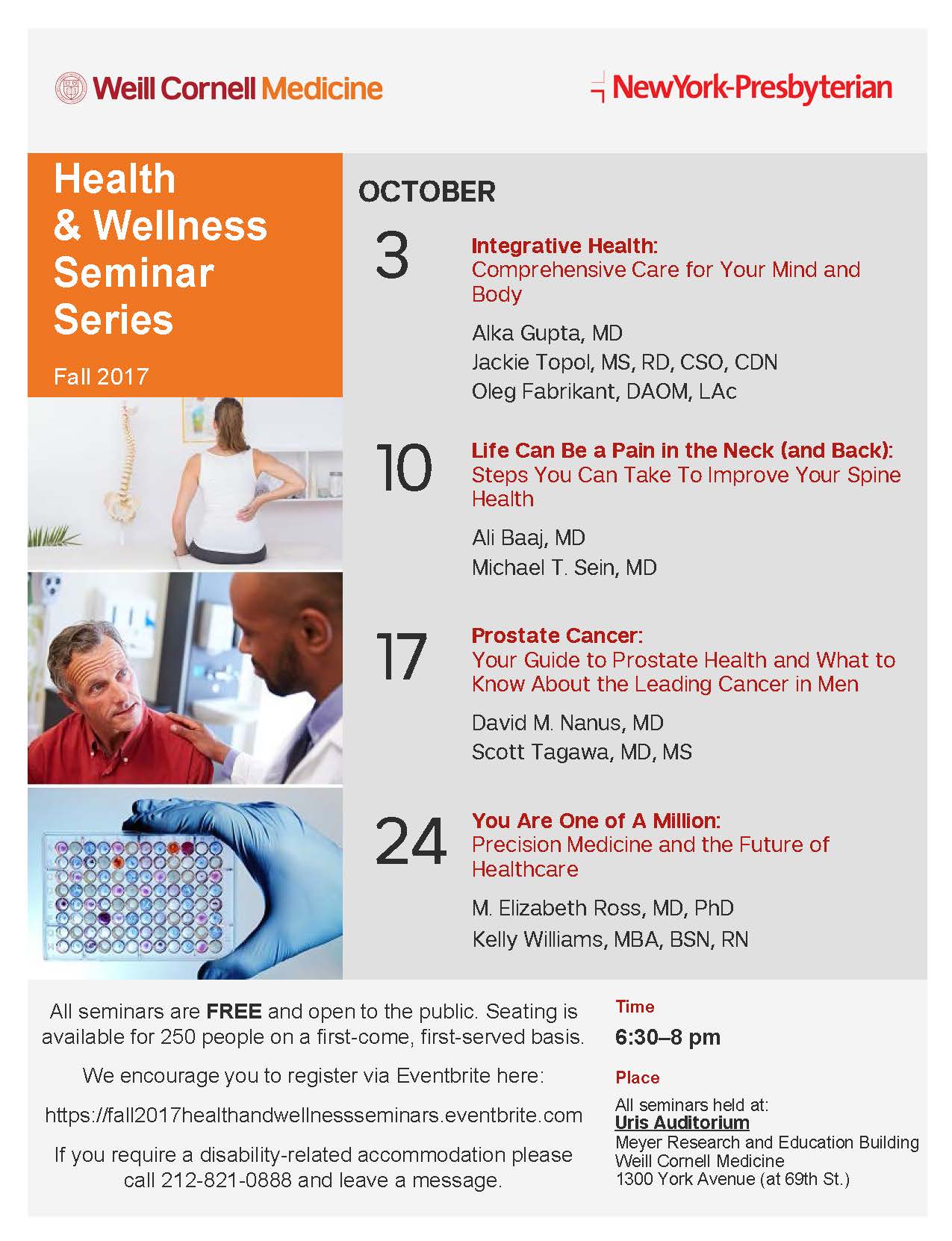 If you require a disability-related accommodation, or for weather-related cancellations, please call 212-821-0888 and leave a message.
All seminars are FREE and open to the public. Seating is available for 250 people on a first-come, first-served basis.